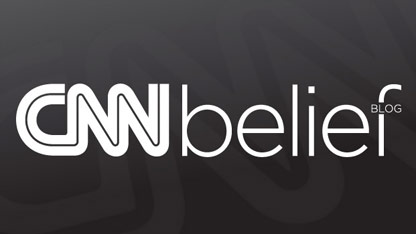 By Arielle Hawkins, CNN
Here's the Belief Blog's morning rundown of the top faith-angle stories from around the United States and around the world. Click the headlines for the full stories.
From the Blog: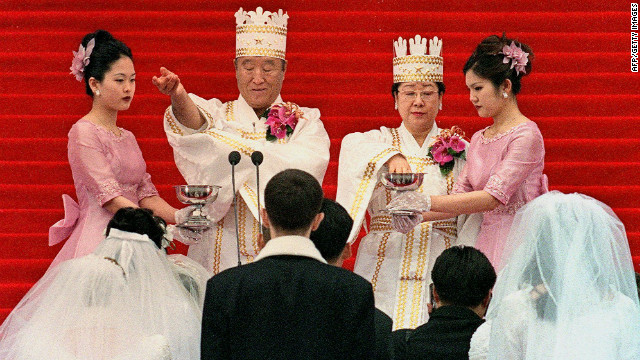 CNN: Rev. Moon, religious and political leader, dies in South Korea at 92
The Rev. Sun Myung Moon – founder of the Unification Church, which gained fame worldwide decades ago for its mass weddings, as well as the Washington Times – died early Monday in South Korea, the church said. The Universal Peace Federation said on its website that Moon died early Monday morning of complications related to pneumonia. He was 92.
CNN: Marriott head praises Romney for bringing Mormonism 'out of obscurity'
The head of the Marriott hotel chain, in deeply personal and reflective remarks at a New Hampshire church Sunday, credited Mitt Romney with changing Americans' perceptions about Mormonism.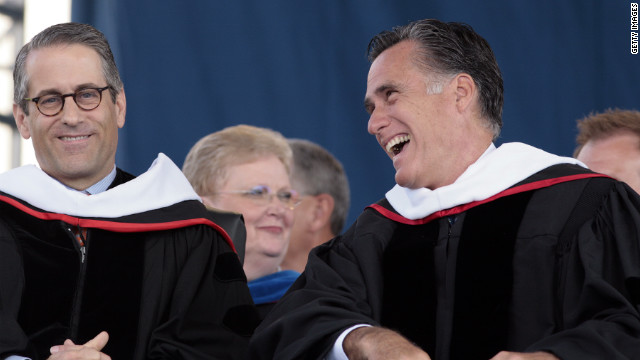 CNN: Can Mitt Romney's evangelical ambassador seal the deal before Election Day?
The task of selling a Mormon presidential candidate to evangelical America has fallen to a public relations man who's not even getting paid for what may be the toughest sales job of his career. For six years, Mark DeMoss has served as Mitt Romney's unofficial evangelical ambassador, making the case that born-again Christians should help elect the first Mormon to the White House.
CNN: Catholic Church '200 years behind,' Cardinal says before death
In an interview published a day after his death, a prominent progressive Catholic cardinal left the best summary of his contribution to debates within the Church. "The Church has remained 200 years behind the times. Why has it not been shaken up?" Cardinal Carlo Maria Martini said in an interview published in Saturday's Corriere dell Sera newspaper. "Are we scared? Fear instead of courage? However, faith is the fundamental to the church." He died Friday at age 85, the Archdiocese of Milan announced.
CNN: Cardinal Carlo Maria Martini, prominent Vatican figure, dies at 85
Cardinal Carlo Maria Martini, a prominent Vatican figure and one of the more progressive voices in the Catholic Church, died Friday at age 85, the Archdiocese of Milan announced. Martini suffered from Parkinson's disease and died at his residence in Milan, where he had lived since 2008, when the disease forced him to leave Jerusalem, the archdiocese said.
CNN: Creationists hit back at Bill Nye with their own video
Bill Nye's viral YouTube video pleading with parents not to teach their children to deny evolution has spawned an online life of its own, with prominent creationists hitting back against the popular TV host.
CNN: Priest apologizes after sex abuse comments draw ire
A prominent Catholic friar has apologized for saying that child victims of sex abuse may at times bear some of the responsibility for the attacks because they can seduce their assailants, and that first-time sex offenders should not receive jail time. "I did not intend to blame the victim," the Rev. Benedict Groeschel, of the Franciscan Friars of the Renewal, said Thursday. "A priest (or anyone else) who abuses a minor is always wrong and is always responsible."
Belief on TV:
Enlightening Reads:
CNN: Police: Muslim cleric framed girl in Pakistan blasphemy case
Pakistani police say a Muslim cleric planted evidence to link a Christian girl to blasphemy - a new twist in a case that has fanned flames of religious tension in the country and attracted worldwide interest.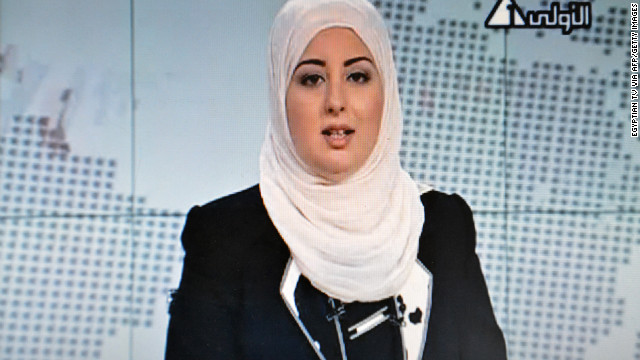 CNN: Egypt lifts ban on veiled TV anchors
Fatma Nabil made history Sunday as she became the first veiled woman to read the news on Egyptian state television. She wore an off-white hijab, or headscarf. Veiled news anchors were not permitted to appear on state TV under the rule of Hosni Mubarak - a longtime strongman forced from office last year.
CBN News: French Anti-Semitic Attacks Up by 40 Percent
Anti-Semitic attacks against French Jews have risen by 40 percent in the five months since an Islamic terrorist murdered a rabbi and three children at a Jewish day school in Toulouse.
New York Times: Muslims From Abroad Are Thriving in Catholic Colleges
The flow of students from the Muslim world into American colleges and universities has grown sharply in recent years, and women, though still far outnumbered by men, account for a rising share. No definitive figures are available, but interviews with students and administrators at several Catholic institutions indicate an even faster rate of growth there, with the Muslim student population generally doubling over the past decade, and the number of Muslim women tripling or more.
The Guardian: Christian rights cases go before Strasbourg court
The freedom of Christians to wear crosses at work and to refuse to support same-sex relationships will come under international legal scrutiny at the European court of human rights this week. Four landmark test cases in employment law will be argued before judges in Strasbourg on Tuesday, in hearings that may define the limits of religious liberty in the UK.
Religion News Service: It's Official: Coke and Pepsi are OK for Mormons
On Wednesday (Aug. 29), the Church of Jesus Christ of Latter-day Saints posted a statement on its website saying that "the church does not prohibit the use of caffeine" and that the faith's health-code reference to "hot drinks" "does not go beyond (tea and coffee)." A day later, the website wording was slightly softened, saying only that "the church revelation spelling out health practices ... does not mention the use of caffeine."
JTA: Recovered Torah scrolls bought by Polish village library
Two Torah scrolls, one complete and one incomplete, found last week in Poland's Sokolow Podlaski district, have a new owner. The Torah scrolls found Aug. 20 are believed to have belonged to a synagogue in nearby Wegrow. They have been turned over to the Wegrow Public Library. The two scrolls were discovered in Sokolow Podlaski district on Aug. 20.
Quote of the Day:
What is God to me at this very moment? That word 'God' already makes me angry. It's like He's the Big Shot, the Big Guy, God. I have to schedule an appointment to see Him and He barely tolerates me when I'm in His presence. I see God as a man. My lust and laziness disgust him. He judges and despises me when I don't use the tools he's given me…I'm angry about God's expectations of me, of the burden of my potential - I know he's sick of me. He doesn't like me. He doesn't know me. We have no bond, Me and God.
Shannon Bradley-Colleary, a blogger for the Huffington Post and The Woman Formerly Known As Beautiful, shares a journal entry describing her feelings toward God before she found her way back to Him.
Opinion of the Day: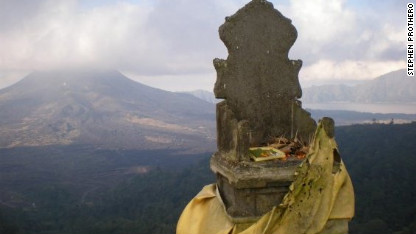 CNN: My Take: Give me Bali's empty chair over Eastwood's
Stephen Prothero, a Boston University religion scholar and author of The American Bible: How Our Words Unite, Divide, and Define a Nation, compares Clint Eastwood's metaphorical use of the empty chair to the symbolism of an empty seat in Balinese Hinduism.
Join the conversation…
CNN: Mormon speakers at RNC mark sharp departure from Romney's reticence on faith
After years of keeping quiet about his Mormon faith, Mitt Romney's campaign thrust his church life into the national eye Thursday night, as a handful of Mormons took to the Republican National Convention's stage to deliver moving testimonials about the Republican presidential nominee's role as a member and leader in the Church of Jesus Christ of Latter-day Saints.