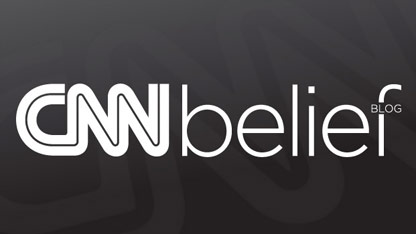 By Arielle Hawkins, CNN
Here's the Belief Blog's morning rundown of the top faith-angle stories from around the United States and around the world. Click the headlines for the full stories.
From the Blog: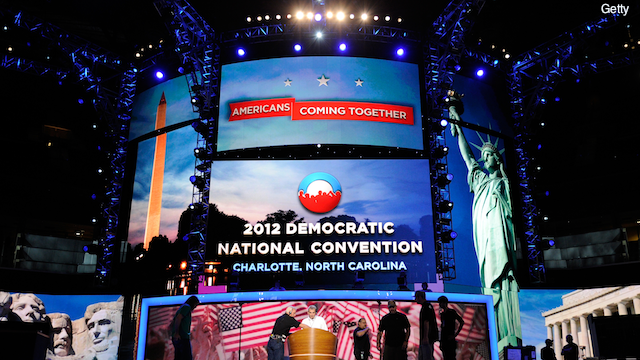 CNN: 'God' also absent from Democrats' platform
Democrats omitted the word "God" from their 2012 platform, a change from the party's 2008 document and a noticeable split from Republicans, who mention God ten times in their official party stance.
CNN: 5 ways faith will matter at the Democratic National Convention
You can't have a political convention in the Bible Belt, in Billy Graham's home state, and not expect religion to play a role. Here are our predictions for how faith (and faithlessness) will intersect with this week's Democratic National Convention. What are we missing? Let us know in comments and on Twitter and we'll amend our list.

CNN: Christians take discrimination cases to Europe's top court
Four British Christians urged Europe's top court Tuesday to rule that they faced discrimination because of their religious beliefs. Two women accuse their employers of refusing to let them wear crosses openly at work. Alongside them, a woman who declined to register gay civil partnerships and a man who did not want to give sex therapy to same-sex couples say they were unfairly dismissed from their jobs.
Tweet of the Day:
[tweet https://twitter.com/sullivanamy/status/243187044812201984%5D
Enlightening Reads: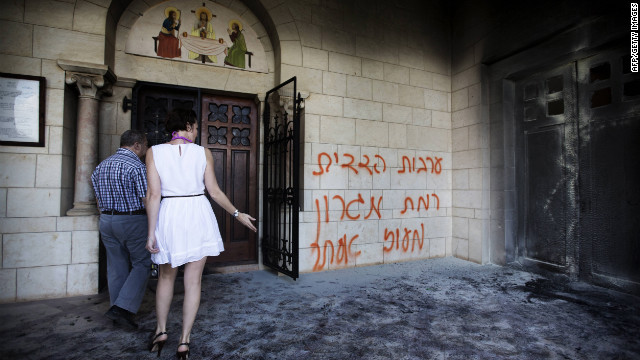 CNN: Vandals daub anti-Christian graffiti on monastery in Israel
The entrance door to a century-old monastery near Jerusalem was burned away and anti-Christian graffiti was sprayed on the walls Tuesday, in what Israeli police said appeared to be a nationalistic attack. The phrase "Jesus is a monkey" was painted on the walls of Latrun Monastery in large orange letters, as well as the words "Migron" and "Maoz Esther," referring to two illegal Israeli settler outposts in the West Bank.
CNN: Police attacked in Belfast for third straight night
Police officers in Northern Ireland came under attack during a third consecutive night of disturbances in Belfast, police said late Tuesday. A crowd of up to 200 people gathered in the pro-British Denmark Street area of the city. Youths, some hooded, pelted officers with fireworks, bricks, bottles and other objects, including golf balls, officials said. Police said the disorder was linked to tensions between Catholics and Protestants over parades in a district near Carlisle Circus.
Religion News Service: Religious labels matter less in 2012 campaign
There aren't any white Protestants on the presidential ballot this year — a first in American history. Instead, the race features two Catholic candidates for vice president, and a Mormon Republican and African-American mainline Protestant for president. Perhaps lucky for all of them, voters care more about issues such as social justice or gay marriage than they do about denominational brands.
Huffington Post: Confronting Religious Bigotry in America and Elsewhere
For several centuries in the United States, if a person were to proclaim his "race" was better than other races, society thought that was okay. But culturally, we have matured on the issue of race. Now, if someone openly proclaims his race to be superior to other races, people will invariably condemn that person as a "racial bigot." But, as a culture, we have not matured on the issue of religion. People in the U.S. can openly express that their God is an awesome God (which I interpret to imply that the other Gods are not so awesome). They can openly state that all other religions are "falsehoods" and that theirs is the only true way to a place called "heaven." Few people will ever challenge such individuals as being religious bigots. Unlike most people, I am willing to point out to students and others who think in those terms that they are manifesting religious prejudice or bigotry.
The Times of Israel: Gay couple turns to rabbis for divorce
In an ironic turn of events that reflects the convoluted bureaucracy of marriage in Israel, two gay men who decided to terminate their relationship have been forced to turn to Israel's rabbinical court for a divorce. Uzi Even, a professor at Tel Aviv University and a former Meretz MK, and Amit Kama, a lecturer at the Academic College of Emek Yezreel, filed a request at the Tel Aviv Rabbinical Court for an official divorce three years after they separated, in order to allow Even to remarry, Yedioth Ahronoth reported. Even and Kama wed in Canada in 2004, and upon returning to Israel asked the state to recognize their marriage. While the Interior Ministry initially refused their request, the state was forced by the High Court of Justice to register the couple in 2006, after a lengthy legal battle.
Los Angeles Times: A young Mormon Democrat in Utah hopes new group sparks change
Craig Janis, a 28-year-old technology entrepreneur, is a rare species. He's a Mormon Democrat in Utah, a state where only 7% of Mormons are Democrats. Janis said his decision to become a Democrat hinged in large part in a belief that the Republican party was increasingly pushing beliefs that conflicted with ideas of charity that came from scripture and from Janis' own missionary work with the poor in Brazil. "Now it's a virtue to be greedy and look after oneself," he said.
Quote of the Day:
We are obviously happy that the Democrats are taking these positive steps. We are looking for the inclusion of everyone and we are hopeful that that inclusion will continue to the point that we can depend on Mr. Obama to repeal the faith based initiatives and reinforce the separation of church and state…It comes as a pleasant surprise. It is something that we have been pushing for and is certainly a positive step. But it is only one step and I would like to see action more than words.
Statement from David Silverman, president of American Atheists, on the DNC removing the word God from the 2012 party platform.
Join the conversation…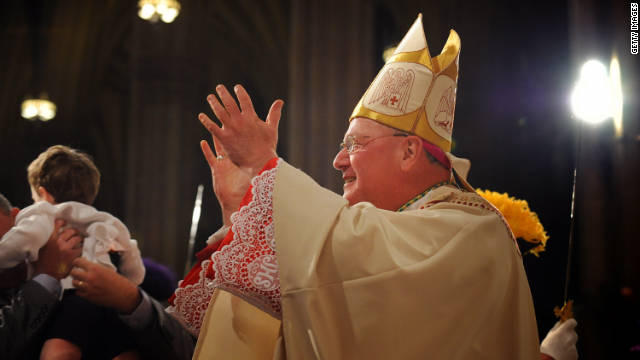 First on CNN: Who's delivering prayers at the DNC
President Barack Obama has a penchant for using high-profile prayer givers to send messages to the nation. The Obama campaign sent us a list of who will be delivering the opening and closing prayers each day at this week's Democratic National Convention. Here's a cheat sheet of who the prayer givers are – and why they matter: