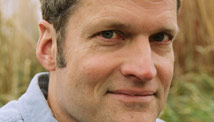 Editor's Note: Stephen Prothero, a Boston University religion scholar and author of "The American Bible: How Our Words Unite, Divide, and Define a Nation," is a regular CNN Belief Blog contributor.
By Stephen Prothero, Special to CNN
I first heard that God had gone missing from the Democratic Party platform from a Facebook friend who rejoiced in a godless platform as a triumph for the First Amendment and the separation of church and state.
I was surprised, however, because since the loss of John Kerry to George W. Bush in the 2004 presidential race, Democrats have gotten religion.
President Obama used the word God five times in his inaugural address. And according to my search of the database of The American Presidency Project at the University of California at Santa Barbara, he has used it thousands of times more during his presidency.
In remarks at annual National Prayer Breakfasts, Obama called us "children of God" in 2009, spoke of "God's grace" in 2010, quoted from the Book of Job on "God's voice" in 2011 and invoked "God's command to 'love thy neighbor as thyself'" in 2012.
The president also invoked the almighty in more prosaic settings, including fundraisers and television interviews and remarks to Super Bowl champions.
This April he used a weekly radio address to talk about Passover and Easter—"the story of the Exodus" and ""the all-important gift of grace through the resurrection of his son."
And in dozens of speeches over the last two years Obama has spoken of our "God-given potential."
That is the formulation that found its way back into this year's Democratic Party platform, after "God" had gone missing in a prior draft.
None of this should really matter, of course. There isn't any straight line from an affirmation of our "God-given potential" to any particular federal law. But it does matter because we continue as a nation to wage a culture war that goes back to the late 1970s.
That was when Republicans decided to start hammering away at their Democratic opponents on so-called "values" questions and in the process turned U.S. politics into a decades-long referendum on the libertinism of the 1960s.
Foolishly, the Democrats responded as my Facebook friend did, by invoking Thomas Jefferson and the First Amendment and the strict separation of church and state. But being the anti-God party in a nation in which 95% or so believe in God proved to be a losing strategy. So the Democrats reversed course in 2004.
For better or for worse, we now have two religious parties in the United States. The Constitution may be godless, but both parties are hell-bent on presenting themselves as godly.
Is this a good thing? If you believe, as George Washington wrote in his Farewell Address, that "religion and morality" are "these great pillars of human happiness, these firmest props of the duties of men and citizens," then perhaps it is.
But do we really want "God" to serve as a "prop" of our politics? Apparently, the answer of both parties to that question is yes.
The decision of Democratic Party delegates to reinsert God into their party's platform was clearly motivated by political calculations rather than theological acumen. But are the decisions of the Republican Party any different?
Are the repeated references to "providence" and "God" in its platform proof that its policies are more godly?
In its discussion of the Second Amendment, the GOP platform informs us that our citizens' "God-given right of self-defense" extends not only to gun ownership but also "the right to obtain and store ammunition without registration." Really? Is bearing a semi-automatic weapon really the answer to "What would Jesus do?"
Is the fact that the GOP platform refers to "God" twelve times rather than one supposed to prove that Republicans are 12 times more godly?
As a matter of tradition, Americans have always mixed church and state, but they have almost always tried to do so in ways that were respectful of adherents of minority religions and of citizens without any religion at all. So what our two religious parties are doing today runs in the American grain.
Still, I can't help but feel that the now-obligatory references to God in virtually every presidential speech and every party proclamation are more about pridefully asserting one's godliness than humbly asserting one's faith.
In the Gospel of Matthew, Jesus told his followers not to pray, as the hypocrites do, on the street corners, so they might be seen and admired, but to pray instead in their closets, in secret, with the doors shut.
Today I'd like a little more of that sort of religion, please, and a little less of the street corner hucksterism of the Democrats and Republicans alike.
The opinions expressed in this commentary are solely those of Stephen Prothero.