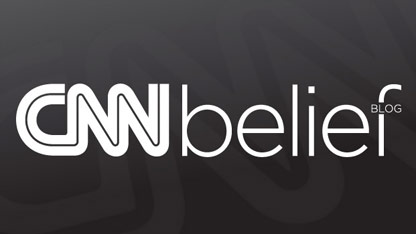 By Arielle Hawkins, CNN
Here's the Belief Blog's morning rundown of the top faith-angle stories from around the United States and around the world. Click the headlines for the full stories.
From the Blog:
CNN: Atheists continue battle against World Trade Center cross at memorial
Eleven years after the World Trade Center attack, the billion dollar memorial and museum dedicated to the victims of 9/11 is just half that – a memorial without an operating museum. And though a dispute between New York City's mayor and New York's governor is responsible for delaying the opening, a separate legal battle is aimed at blocking one museum exhibit in particular: a large cross made of one of the twin tower's T-beams that became a national symbol in the days after the 2001 attacks.
Tweet of the Day:
[tweet https://twitter.com/MuslimIQ/status/245400391074856960%5D
Belief on TV:
Enlightening Reads:
New York Times: Six Days After 9/11, Another Anniversary Worth Honoring
In the coming days, the calendar will bring the anniversaries of two signal events. One, of course, is Sept. 11, a Tuesday this year, as it was in 2001, when Al Qaeda terrorists in four hijacked planes killed more than 3,000 Americans. With public memorial services and private tears, those deaths will be recalled and mourned.
Religion News Service: Concerts and controversial opera bring faiths together in St. Louis
Two years after the Sept. 11 attacks, Timothy O'Leary sat in an audience of 2,000 New Yorkers listening to the Brooklyn Philharmonic perform a concert about terrorism — the 1985 murder of an American tourist by members of the Palestine Liberation Front on a Mediterranean cruise ship. It was one of the most powerful moments he'd ever had in a theater. Terrorism stories are rarely happy stories, and yet the path O'Leary has taken — from bringing the controversial opera "The Death of Klinghoffer" to St. Louis last year to a Sept. 11 memorial concert Sunday (Sept. 9) — ends with a hopeful, permanent pairing of faith and the arts in St. Louis.
Christian Post: Andy Stanley: Your Approach to Preaching Can Hinder Your Message
Andy Stanley spoke to pastors and teachers at the NewSpring Leadership Conference (NLC) last Thursday about the "one question" he is asked all the time: How do you preach to unbelievers and Christians at the same time during church services?
"It's really your approach, and not your content, that determines how well that you engage unchurched people," said Stanley.
Religion News Service: Evangelicals seek a future for thousands of frozen embryos
The embryo was frozen in liquid nitrogen when Gabriel and Callie Fluhrer found it. They didn't know whether that embryo would grow to be a boy or a girl, or whether it would even grow at all. But to the Fluhrers, it was worth the risk. That tiny collection of cells was a baby, they believed. And if they didn't pluck it from the warehouse where it had been stored since its biological parents decided they didn't need or want it any longer, it was likely to die. "If we're going to stand against abortion, it's not simply picketing a clinic," said Gabriel Fluhrer, a public relations and publishing coordinator for the Alliance of Confessing Evangelicals. "It's doing the hard work of adopting the orphans around the world, whether embryos or orphans living in China."
The Telegraph: Thought for the Day will not be opened to atheists, says BBC religion chief
Aaqil Ahmed disclosed he has reviewed Radio Four's 'God slot' in response to complaints that it was "too religious". However, the daily homily on the Today programme is intended to provide a "religious" perspective on the news and should not be opened up to people of no faith, Mr Ahmed has concluded.
Opinion of the Day:
CNN: My Take: The Mother Teresa you don't know
David Van Biema, the chief religion writer at Time Magazine for ten years, is author of the illustrated biography Mother Teresa: The Life and Works of a Modern Saint, now being reissued and made available in Spanish as La Madre Teresa: La Vida y las obras de una santa moderna. Van Biema offers a "quick Blessed Mother Teresa primer, emphasizing the stuff that you probably don't know, some of which we only learned recently."
Join the conversation…
CNN: From Kurt Warner's wife to 'Christian famous'
Brenda Warner used to known for her unflinchingly defense and championing of her superstar husband KurtWarner, former quarterback for the St. Louis Rams and Arizona Cardinals and two-time National Football League MVP. In the two years since Kurt's retirement, Brenda has become what some call "Christian famous" – a renowned evangelical speaker who tours the country with the likes of the 2012 Women of Faith tour, which will reach tens of thousands of Christian women with a message of hope and faith.