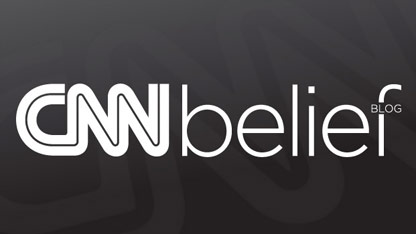 By Arielle Hawkins, CNN
Here's the Belief Blog's morning rundown of the top faith-angle stories from around the United States and around the world. Click the headlines for the full stories.
From the Blog: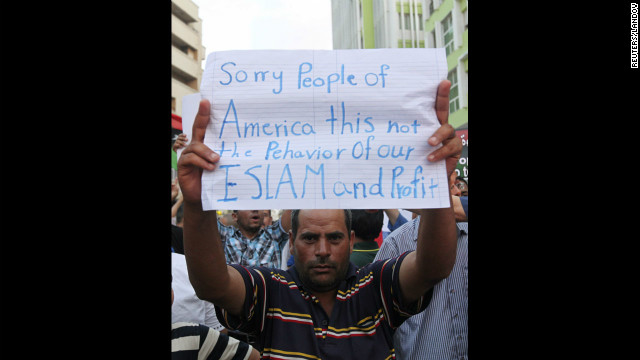 CNN: Reaction to anti-Islam film fuels debate on free speech versus hate speech
The deaths of the U.S. ambassador and three other Americans amid protests against a film that denigrates Islam has sparked global discussion and debate about whether there is a line between free speech and hate speech and, if so, where it lies. "They don't regard perceived insults to the Prophet Mohammed or the Quran as being protected by free speech, they regard it as a capital offense," says Peter Bergen, CNN's national security analyst, referring to protesters in Libya and Egypt, where the U.S. Embassy was attacked, who were angered by the film.
CNN: Ambassador's killing shines light on Muslim sensitivities around Prophet Mohammed
Violence over depictions of the Prophet Mohammed may mystify many non-Muslims, but it speaks to a central tenet of Islam: that the Prophet was a man, not God, and that portraying him threatens to lead to worshiping a human instead of Allah. "It's all rooted in the notion of idol worship," says Akbar Ahmed, who chairs the Islamic Studies department at American University. "In Islam, the notion of God versus any depiction of God or any sacred figure is very strong."
Tweet of the day:
[tweet https://twitter.com/MuslimIQ/status/246048642337738753%5D
Belief on TV:
Enlightening Reads:
Religion News Service: U.S. Muslims worry about fall-out from Libya attacks
Muslim Americans condemned violence in Egypt and Libya that left four Americans dead, but remain concerned that the deaths could rekindle anti-Muslim sentiment just as post-9/11 resentment was starting to ebb.
The Los Angeles Times: Anti-Muslim film consultant says he's not responsible for violence
A consultant who worked on the anti-Islam film that has sparked outrage in the Middle East and led to the death of a U.S. ambassador and three other Americans said he did not expect violence and doesn't "give a darn" if Muslims find it offensive. Steve Klein, a Hemet insurance agent, compared himself to an unsophisticated James Bond" who ferrets out terrorist cells in California and Muslims who sympathize with terrorists. He said he served as a consultant and fact-checker for the movie "Innocence of Muslims."
The Miami Herald: Florida pastor says he did not promote anti-Islam video because church website was hacked
The retired Florida pastor who got international attention two years ago for threatening to burn the Quran was again in the media spotlight on Wednesday for purportedly promoting a video that may have incited the violent attacks in Egypt and Libya. But Terry Jones, 60, told reporters from his now-dismantled church here that his organization's website was hacked and that he had not been able to post the short video mocking the Islamic prophet Muhammad.

Catholic News Agency: Catholic group reaches out amid hostility to religion
The evangelization group Catholics Come Home says its "hopeful and faith-filled" messages can help combat rising hostility against U.S. Christians. "It appears that the amount of hostility is increasing and the amount of anti-Christian sentiment is growing. At least, it's getting more visibility," the Georgia-based organization's founder and president Tom Peterson told CNA Sept. 12.
Quotes of the Day:
Religion that promotes violence is something else parading as religion. None of the great faith traditions embrace violence as a value.
– Rev. Dr. C. Welton Gaddy, President of the Interfaith Alliance, spoke at the American Muslim, Faith Leaders Press Conference Condemning Murder of U.S. Diplomats on September 12, 2012.
Yesterday's events in Libya and Egypt point to what is at stake. We need to be respectful of other religious traditions at the same time that we unequivocally proclaim that violence in the name of religion is wrong.
– Cardinal Timothy Dolan of New York, president of the U.S. Conference of Catholic Bishops, reacted to the violent attacks that led to the deaths of the ambassador to Libya, J. Christopher Stevens and members of the embassy staff.
Join the conversation…
CNN: My Take: The Mother Teresa you don't know
David Van Biema, the chief religion writer at Time Magazine for ten years, is author of the illustrated biography Mother Teresa: The Life and Works of a Modern Saint, now being reissued and made available in Spanish as La Madre Teresa: La Vida y las obras de una santa moderna. Van Biema offers a "quick Blessed Mother Teresa primer, emphasizing the stuff that you probably don't know, some of which we only learned recently."