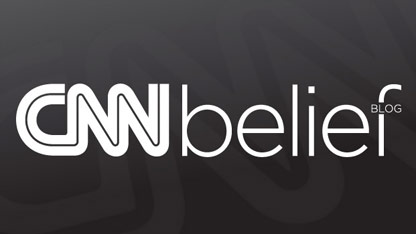 By Arielle Hawkins , CNN
Here's the Belief Blog's morning rundown of the top faith-angle stories from around the United States and around the world. Click the headlines for the full stories.
From the Blog: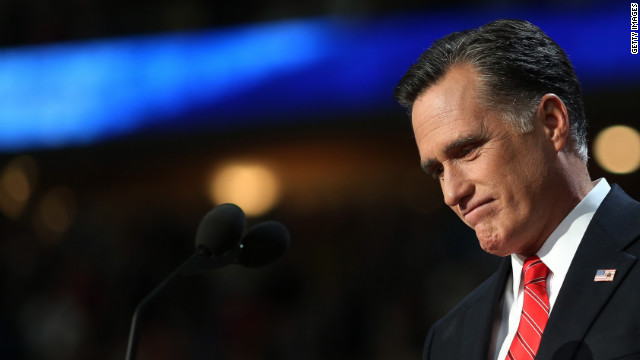 CNN: On campaign trail, Romney ratchets ups God rhetoric
At campaign events these days, Mitt Romney often says that if he is elected president, he will emphasize the role of God in American society and will not "take God out of the public square." That kind of rhetoric is a departure from earlier less God-focused versions of the Republican candidate's stump speech and his early apprehension with discussing his Mormon faith.
CNN: Pope Benedict begins trip to Lebanon amid Mideast protests, violence
Pope Benedict XVI arrived in Beirut, Lebanon, on Friday for a previously scheduled trip as anti-American protests and violence spurred by an anti-Islamic film roiled the Mideast, including in Lebanon. Police killed one person in Tripoli, Lebanon, on Friday after a group of armed men stormed a restaurant amid protests in the city, Lebanese security forces told CNN.
CNN: Controversy over anti-Islamic film shines light on Coptic Christianity
Violence in the Muslim world over an anti-Islamic film that appears to have been produced by a Coptic Christian is bringing uncomfortable focus on the religious tradition. A staffer on the film, which has provoked anti-American protests and violence across the Muslim world, said he believed that the filmmaker is a Coptic Christian, information that has sent shock waves through the Coptic community.
Tweet of the Day:
[tweet https://twitter.com/TheMuslimGuy/status/247092757892587520%5D
Belief on TV:
Enlightening Reads:
Huffington Post: Dalai Lama Tells His Facebook Friends That 'Religion Is No Longer Adequate'
On Monday, His Holiness the Dalai Lama took to Facebook to tell his four million friends that "religion is no longer adequate." The Tibetan religious leader was quoting from a book he published last year, entitled "Beyond Religion: Ethics for a Whole World," in which he argues that religion by itself may no longer provide a satisfactory solution to the ills of the world.
The Guardian: America's 'counter-jihadis' fan flames of hatred across Middle East
It is a disparate and often lonely brotherhood scattered across the US, fighting what it considers to be an existential threat: Islam. There are no headquarters, no organised structure, but members co-ordinate and communicate in pursuit of the common cause they call "counter-jihad". With different backgrounds and skills – religious and secular, tech and media-savvy – they wage personal campaigns through blogs, books and films to warn America of the grave peril it faces. Critics call them peddlers of anti-Muslim hate speech and try to ignore them but last week's mayhem in the Middle East thrust this fringe group into the spotlight.
Religion News Service: Professor Jacques Berlinerblau tells atheists: Stop whining!
Jacques Berlinerblau wastes no ink in his new book trying to flatter his fellow nonbelievers. "American atheist movements, though fancying themselves a lion, are more like the gimpy little zebra crossing the river full of crocs," he writes in "How to Be Secular: A Call to Arms for Religious Freedom." Ouch. "In terms of both political gains and popular appeal, nonbelievers in the United States have little to show. They are encircled by cunning, swarming [religious] Revivalist adversaries who know how to play the atheist card."
New York Times: A Comedian and a Cardinal Open Up on Spirituality
The comedian Stephen Colbert and Cardinal Timothy M. Dolan of New York bantered onstage Friday night before 3,000 cheering, stomping, chanting students at Fordham University, in what might have been the most successful Roman Catholic youth evangelization event since Pope John Paul II last appeared at World Youth Day.
Opinions of the Day:
CNN: My Take: It's time for Islamophobic evangelicals to choose
Brian D. McLaren, author of "Why Did Jesus, Moses, the Buddha, and Mohammed Cross the Road? Christian Identity in a Multi-Faith World," explains why "The greatest threat to evangelicalism is evangelicals who tolerate hate and who promote hate camouflaged as piety."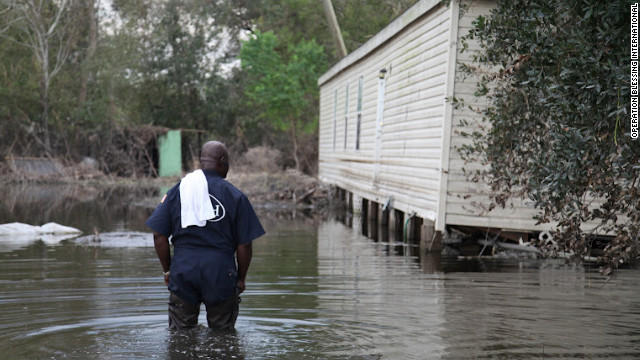 CNN: My Take: America's attention deficit after Hurricane Isaac
Bill Horan, president of Operation Blessing International, calls on Americans to help those devastated by Hurricane Issac in southern Louisiana.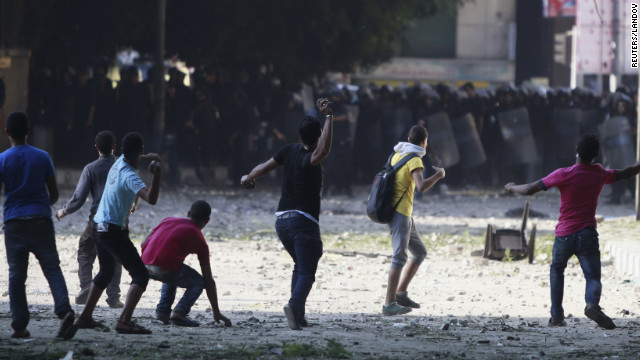 CNN: Anti-Islam video does not represent Coptic community
H.A. Hellyer, a nonresident fellow at the Brookings Institution and Cairo-based specialist on Arab affairs and U.S.-Muslim relations, says "we have to be cautious and ensure that we do not point fingers in the wrong direction" when discussing the anti-Muslim video behind recent protests and riots in the Middle East.
Join the conversation…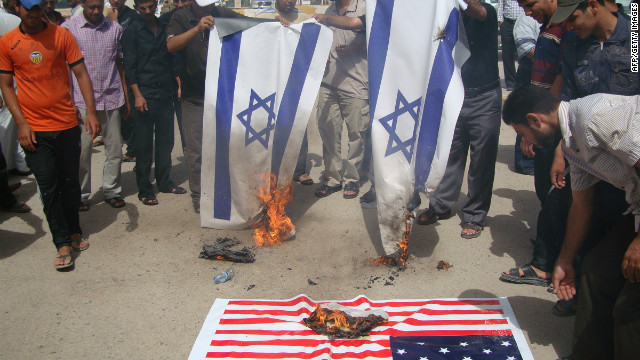 Iraqi protesters burn Israeli and U.S. flags during a protest Thursday. The U.S. ambassador to Libya, J. Christopher Stevens, and three others were killed during a protest outside the U.S. Consulate in Benghazi, Libya, on Tuesday.
CNN: Jewish groups mad about initial reports on anti-Islam film
Jewish groups are upset that the initial reporting about the anti-Islam movie known as "Innocence of Muslims" depicted the film as being financed by a group of Jewish donors. The groups say the reporting was irresponsible and even dangerous. "We are greatly concerned that this false notion that an Israeli Jew and 100 Jewish backers were behind the film now has legs and is gathering speed around the world," Abraham Foxman, national director of the Anti-Defamation League said Thursday. "In an age where conspiracy theories, especially ones of an anti-Semitic nature, explode on the Internet in a matter of minutes, it is crucial for those news organizations who initially reported on his identity to correct the record."