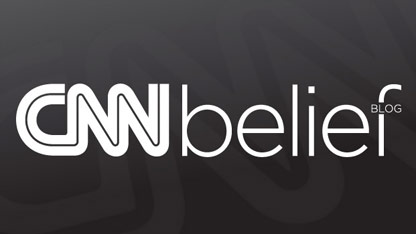 By Arielle Hawkins, CNN
Here's the Belief Blog's morning rundown of the top faith-angle stories from around the United States and around the world. Click the headlines for the full stories.
From the Blog:
CNN: What really enrages Muslims? Twitter knows
What really enrages Muslims? Having a really good hair day - but no one knows because you wear a hijab. Not being able to say "Hi" to your friend Jack in a plane - or to call out for your nephew when he gets lost in an airport because his name is "Jihad." The tongue-in-cheek answers are part of an explosion of sharply satirical responses on Twitter to a Newsweek magazine cover showing Muslim men in turbans and keffiyahs, apparently rioting, under the banner all caps headline "MUSLIM RAGE." Thousands of Muslims have made fun of the magazine headline since Monday, when it published a long article by the Somali-born writer Ayaan Hirsi Ali, a former Muslim who describes herself as a "combatant in the clash of civilizations."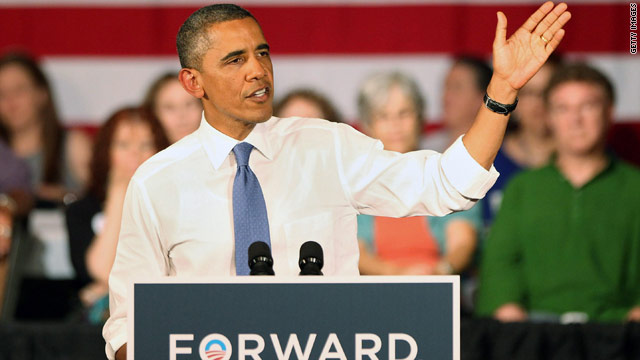 CNN: Obama campaign expands faith effort
President Barack Obama's campaign is continuing its push for people of faith to cast a November ballot in their favor. On Monday they unveiled a "People of Faith for Obama" a new initiative to mobilize voters that included Web video of the president and a faith platform.
CNN: Actor: Anti-Islam filmmaker 'was playing us along'
Lily Dionne had been in Hollywood a week when she answered an ad on Craigslist looking for actors for an action-adventure film called "Desert Warrior." Now, Dionne says she feels betrayed by the California filmmaker who turned the low budget-movie with a threadbare plot into an anti-Islam film that provoked outrage – with sometimes violent results – in parts of the Muslim world.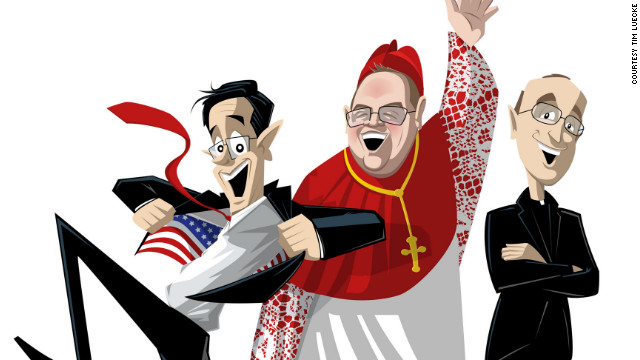 CNN: Dolan, Colbert reflect on humor, joy and faith
What do you get when you mix the highest profile American Catholic bishop, an icon of American comedy, a priest who regularly writes about comedy and a media blackout? The answer: a unique look at the cross-sections of faith, humor and joy. Cardinal Timothy M. Dolan, the highest ranking Catholic in the United States, and comedian Stephen Colbert, the host of the popular late night comedy show "The Colbert Repot," put their views of faith and humor on display for a private audience of 3,000 at Fordham University on Friday night.
Tweets of the Day:
[tweet https://twitter.com/iron_emu/status/247739526435450881%5D
[tweet https://twitter.com/TheMuslimGuy/status/247857879963557888%5D
[tweet https://twitter.com/Andre_Canty/status/247894102518161408%5D
Belief on TV:
Enlightening Reads:
New York Times: Iranian Cleric Says Rushdie's Murder Could Stop Insults to Islam's Prophet
As my colleague Michiko Kakutani explains in her review of the novelist Salman Rushdie's new memoir, an Iranian religious foundation
reportedly raised the price on his head over the weekend to $3.3 million. The cleric who leads the foundation claimed that Mr. Rushdie's murder would stop others from disrespecting Islam's founder, The Associated Press reported from Tehran. The Indian-born author's book, "Joseph Anton," describes the nine years he spent in hiding, after the Ayatollah Ruhollah Khomeini sentenced him to death in 1989, for basing a fictional character on the Prophet Muhammad in his novel "The Satanic Verses." In an interview with BBC Radio 4 broadcast on Saturday, Mr. Rushdie spoke of the parallels between the anger at his novel and the past week's violent protests by fundamentalist Muslims offended at the trailer for a crude film mocking the prophet.
Huffington Post: Shakespeare and the Book of Common Prayer
One of the last mysteries left in the study of Shakespeare's plays is the biggest of them all: How do they achieve their particular magic? What can explain their hold over us? One answer to this question lies in Shakespeare's use of a book with which most of us now have only a passing acquaintance, but which profoundly shaped his view of both this world and the other-worldly: the Book of Common Prayer.
Religion News Service: Middle East riots fueled by competition between radicals, moderates as new democracies emerge
Anti-American riots that have spread to more than a dozen countries across the Middle East are a sign of fissures between radical and more moderate Islamists that are vying for power as their societies undergo change, Middle East experts say. Whether U.S. foreign policy has helped create a political environment where radicals are struggling to remain relevant, or emboldened extremists to act out, is a matter of disagreement.
Los Angeles Times: Charity head says 'Innocence of Muslims' filmmaker misled him
One of the purported filmmakers behind "Innocence of Muslims," the low-budget anti-Muslim film that has generated unrest across the Arab world, issued a statement Monday saying that he as duped. Joseph Nassralla, whose nonprofit organization Media for Christ pulled permits for the film, said he was shocked by the final product and lied to by filmmaker Nakoula Basseley Nakoula.
Huffington Post: The Virgin Mary Becomes Superman: Artist Soasig Chamaillard Creates Saintly Pop Culture Icons
Artists have always had a soft spot for the Virgin Mary. From Michelangelo to Dali, the beloved female figure has been depicted time and time again in all her lapis lazuli glory. But no one has imagined the blessed character like French artist Soasig Chamaillard. Chamaillard creates repurposed statuettes of the Virgin, turning Our Lady into pop culture stars like My Little Pony and Hello Kitty.
Quotes of the Day:
There should have been no bloodshed. As a matter of fact, there should have been no reaction to such an insignificant production
–Muslim leader Dr. Maher Hathout, chairman of the Islamic Shura Council of Southern California and senior supervisor to the Muslim Public Affairs Councilas piety."
Responding with violence only serves to continue the hate, rather than taking positive steps to start the healing process.
- Bishop Serapion, head of the Coptic Orthodox Diocese of Los Angeles
Both Dr. Hathout and Bishop Serapion spoke at a press conference on Monday, put on by the Los Angeles Diocese of the Coptic Orthodox Church and MPAC, condemning the violent reactions to the amateur hate video, "Innocence of Muslims."
Join the conversation…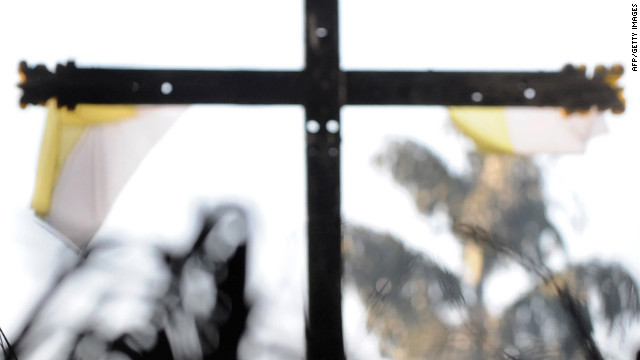 CNN: My Take: It's time for Islamophobic evangelicals to choose
Brian D. McLaren, author of "Why Did Jesus, Moses, the Buddha, and Mohammed Cross the Road? Christian Identity in a Multi-Faith World," explains why "The greatest threat to evangelicalism is evangelicals who tolerate hate and who promote hate camouflaged as piety."