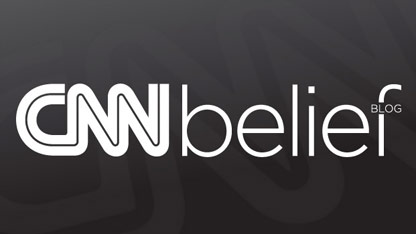 By Arielle Hawkins, CNN
Here's the Belief Blog's morning rundown of the top faith-angle stories from around the United States and around the world. Click the headlines for the full stories.
From the Blog:
CNN: For Christians in Syria, fear of future reigns
As the 18-month-long Syrian conflict festers, the government and the opposition welcome and need Christian support. But some Christians fear radical Islamists have been swelling rebel ranks. CNN's Nic Robertson recently spoke with Syrian Christians in the Damascus countryside town of Maaloula. Christians make up 10% of the population. Syria is ruled by a government dominated by Alawites, whose faith is an offshoot of Shiism. The regime is opposed by an opposition with a large Sunni presence.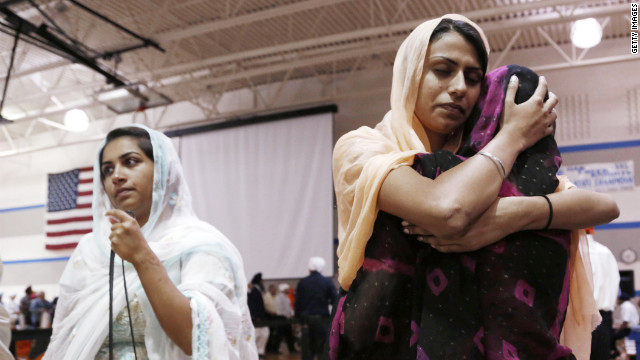 Mourners hug as community members pay respect to the six people killed at the Sikh Temple of Wisconsin.
CNN: Senate hate crimes hearing centers on Sikh temple massacre
Forty-five days after a deadly shooting at Wisconsin Sikh temple, hundreds of Sikhs and their supporters lined the halls of Congress on Wednesday for a Capitol Hill hearing on hate crimes and the growing threat of domestic terrorism. "The recent shooting at a Sikh temple in Oak Creek, Wisconsin, was a tragic hate crime that played out on TV around the country," said Sen. Dick Durbin, D-Illinois, who chaired the hearing for a Senate Judiciary subcommittee.
CNN: Spike in religious restrictions in U.S. and world, Pew Center finds
Restrictions on religion spiked throughout the world between mid-2009 and 2010, including in the United States, says a new study by the Pew Research Center's Forum on Religion & Public Life. The U.S. was among 16 countries, including Switzerland, where hostilities jumped during that time period. Pew examined 197 countries, assigning a score between from zero to 10. Zero represents the least restrictive and 10 the most. There are two categories – governmentally restrictive and socially restrictive.
CNN: Controversial 'Defeat Jihad' ad to appear in NYC subways
A controversial advertisement that critics say is hateful toward Muslims will appear in New York City subway stations starting next week, despite the city's attempts to halt the campaign. New York's Metropolitan Transportation Authority initially rejected the ad, which reads: "In any war between the civilized man and the savage, support the civilized man. Support Israel. Defeat Jihad."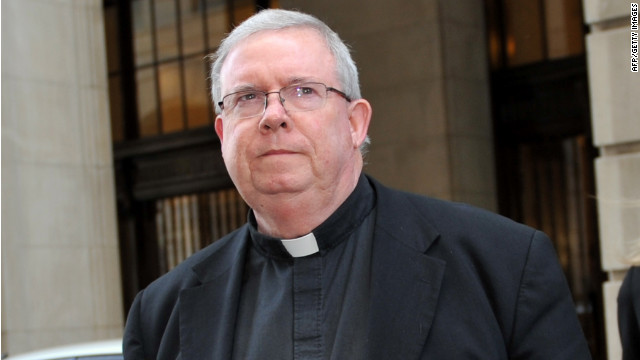 CNN: Philadelphia priest's lawyers say key witness lied to convict their client
Defense attorneys for a senior Roman Catholic official convicted in the child sex abuse scandal said this week that prosecutors persuaded a defrocked priest to falsely admit to sexually abusing a 10-year-old boy in exchange for their client's conviction.
CNN: Amish leader, 15 followers convicted of hate crimes in beard attacks
Sixteen members of a breakaway Amish community in rural eastern Ohio, including its leader, were convicted of federal hate crimes Thursday for the forcible cutting of Amish men's beards and Amish women's hair. Sam Mullet Sr. and the 15 followers were found guilty of conspiracy to violate federal hate-crime law in connection with what authorities said were the religiously motivated attacks on several fellow Amish people last year.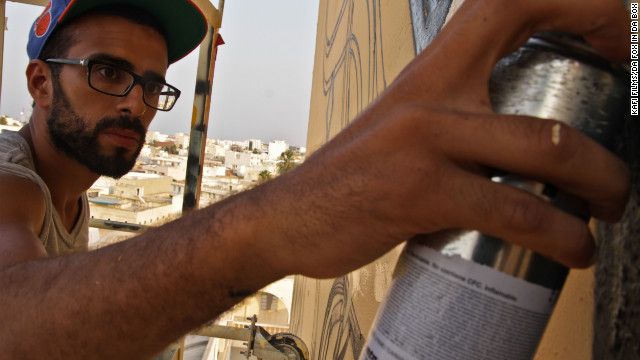 CNN: Tunisian artist graffitis minaret, fights intolerance
Fine Arabic calligraphy and street art may seem worlds apart, but for artist eL Seed, they're one and the same thing. eL Seed, a 31-year-old French Tunisian artist, has just used his distinctive style of Arabic street art, which he calls "calligraffiti," to decorate the tallest minaret in Tunisia with a verse from the Quran that tackles intolerance. The mural, on the Jara Mosque in eL Seed's hometown of Gabes is 47 meters tall, 10 meters wide and covers two sides of the minaret, his biggest artwork to date. eL Seed said he was reacting to clashes between hardline Islamist Salafists and artists at an art fair in Tunis in June that showed works the Salafists believed was insulting to Islam.
Tweets of the Day:
[tweet https://twitter.com/Harris_Zafar/status/248988101882568705%5D
[tweet https://twitter.com/jbarooah/status/249017338505080832%5D
Belief on TV:
Enlightening Reads:
Huffington Post: Pray on International Day of Peace
"It is world peace day on Sept. 21," I told my 6-year-old son. "So," he asked? "So, we pray for World peace on that day," I told him. "Oh, mom, but we have to be peaceful on all days, just not Sept. 21," retorted my little boy and ran away to join his friends for a game of football. This innate wisdom can be seen only in young children these days. Why so? Because as adults we are so much into our own murky self-centered world of hatred, jealousy, prejudice and violence.
JTA: Jewish Dems, GOPers both like AJC's Florida survey findings
When it comes to Florida Jews, is President Obama's glass 31 percent empty or is it 69 percent full? That depends on whether you're the Republican Jewish Coalition or the National Jewish Demcoratic Council. The American Jewish Committee's new survey of registered Jewish voters in the swinging Sunshine State found 69 percent going for Obama and 25 percent going for Mitt Romney. Both the RJC and NJDC cited the poll as good news for their respective parties.
Religion News Service: Missouri remains land of religious promise for Mormons
In 1831, Mormon founder Joseph Smith declared that the righteous would gather in Independence, Mo., to greet the Second Coming of Jesus Christ - just one of the prophecies that estranged his faith from traditional Christianity. Thousands of converted Mormons moved from Ohio and upstate New York to claim their New Jerusalem. Disputes with Missourians led to a bloody Mormon War that ended only when the state's governor issued an "extermination order" to expel Smith's followers. Today, few places are better to contemplate the evolving - but still uncertain - relationship between Mormonism and the country where it was founded.
The Guardian: Archbishop of Canterbury succession race begins in earnest
Next Wednesday, four women and 15 men on the Crown Nominations Commission will gather for two days of prayer and horsetrading to replace Rowan Williams as archbishop of Canterbury. We know who they are, and when they will meet – but not where, so they can't be doorstepped.
Join the conversation…
CNN: 5 questions and answers about Jesus' 'wife'
Since the news broke Tuesday about a scrap of papyrus containing the line in Coptic, "Jesus said, 'My wife..' " questions have rocketed across the world about what this means. We put many of the big questions to leading scholars, pastors and people in the pews to find the answers.