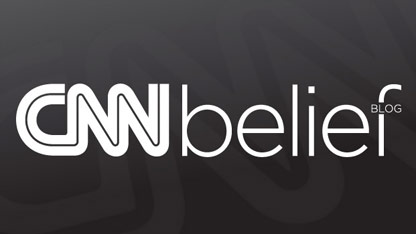 By Arielle Hawkins, CNN
Here's the Belief Blog's morning rundown of the top faith-angle stories from around the United States and around the world. Click the headlines for the full stories.
From the Blog:
CNN: Sunni Islam leader calls for peace, urges Muslims to have 'patience and wisdom'
A leading figure in the Sunni Islam world called for fellow believers to respond to recent controversial portrayals of Mohammed - which he said "spread hatred" - just like the prophet himself would, "through patience and wisdom."
Tweet of the Day:
[tweet https://twitter.com/MuslimIQ/status/249846540829605888%5D
Belief on TV:
Enlightening Reads:
The Jerusalem Post: 'NY Post' gifts Ahmadinejad with Jew-themed basket
The New York Post on Sunday offered Iranian President Mahmoud Ahmadinejad a basket brimming with distinctively Jewish delicacies, stating that it hoped to "take the edge off his bloodthirsty desire to develop nuclear weapons and wipe Israel off the map."
Reuters: Mormon with outspoken blog posts on church says may face excommunication
A Florida-based Mormon blogger has said he is facing discipline and possible excommunication by church officials over posts they perceive to be anti-Mormon. David Twede's posts offer his account of the history of the church's political involvement, criticism of fellow Mormon and Republican presidential candidate Mitt Romney, and the author's take on Mormon beliefs about the nature of God and temple ceremonies.
The Times of India: 'Kamaal Dhamaal Malamaal' makes Catholics angry
Catholics have threatened to stop the screening of a forthcoming Hindi movie directed by Priyadarshan, " Kamaal Dhamaal Malamaal" if certain scenes making a "disresptful portrayal" of the community and its priests are not deleted, an official said.
Religion News Service: For-profit Christian college wins free campus
A for-profit, Christian university in Arizona has won one of the education world's most sought-after prizes: a free, historic, freshly renovated campus in the rolling hills of western Massachusetts. Phoenix-based Grand Canyon University plans to open an extension campus in Northfield, Mass., on a 217-acre site formerly owned by Northfield Mount Hermon School. The private secondary school sold the campus in 2009 to Hobby Lobby, a craft store chain owned by the billionaire Green family of Oklahoma. The Greens invested $5 million in upgrades with the intent to give it to a Christian institution.
Baptist Press: Chick-fil-A's Dan Cathy: We have made no concessions
Following reports that Chick-fil-A had agreed to stop funding certain traditional family groups in order to get approval for a new Chicago restaurant, company President Dan Cathy said Friday the restaurant made no concessions and "we remain true to who we are." Cathy's statement, posted on Mike Huckabee's website, came one day after the company released its own statement saying that its corporate giving has "been mischaracterized" for many months and that it will continue to fund programs that "strengthen and enrich marriages."
Excerpt of the Day:
"There is no final revelation. There is no perfect religion. There might be the thing we call Truth but it is never a possession, it is at best a destination. Thinking you've got it all right and others are wrong is a sure path to disaster."
Ben Bowler, Founder of World Weavers, Monk for a Month, Muslim for a Month & Blood Foundation.
Opinions of the Day: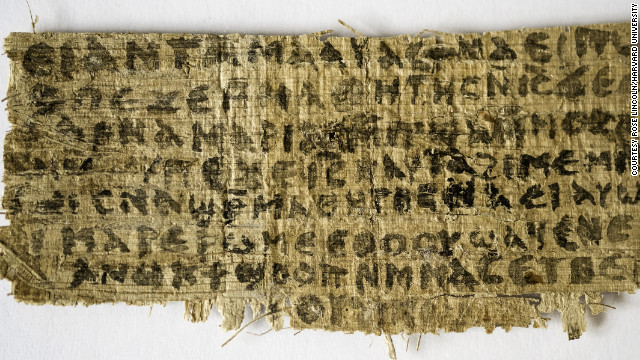 CNN: My Take: I don't know if Jesus was married (and I don't care)
Stephen Prothero, Boston University religion scholar and author of "The American Bible: How Our Words Unite, Divide, and Define a Nation," explains why Americans alter the identity of Jesus to fit "the shifting sands of economic circumstances, political calculations and cultural trends."
CNN: Different Takes: Should we abandon idea of hell?
Frank Schaeffer, New York Times bestselling author, discusses " the political implications of having a huge chunk of humanity believe in damnation for those who disagree with their theology."
Join the conversation…
CNN: Joel Osteen explains stance on homosexuality
Lakewood Church Pastor Joel Osteen addresses questions about the view of homosexuality according to scripture.