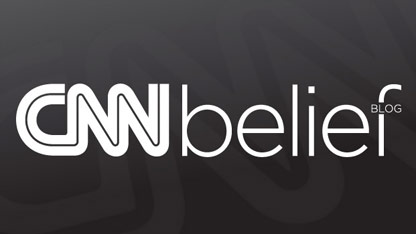 By Arielle Hawkins, CNN
Here's the Belief Blog's morning rundown of the top faith-angle stories from around the United States and around the world. Click the headlines for the full stories.
From the Blog:
CNN: Police: Pakistani teen innocent of blasphemy, but case continues
A 14-year-old Pakistani girl who had faced life in prison for allegedly burning the Quran will have her case heard in juvenile court, the girl's lawyer told CNN. A local court ordered the transfer on Monday, Tahir Naveed Choudhry said. Pakistani police told CNN their investigation concluded Rimsha Masih is innocent and was framed by an imam. "There was no legal evidence against Rimsha," officer Munir Jafri told CNN.
CNN: Mormon blogger says he faces church slap-down, possible excommunication
A Mormon blogger in Florida typed his way into national headlines when he recently went public about facing possible disciplinary action from The Church of Jesus Christ of Latter-day Saints. David Twede, who says he's a fifth-generation Mormon, is the managing editor of MormonThink.com, an online publication that invites debate and open discussion about the LDS Church.
Belief on TV:
Enlightening Reads:
New York Times: A Successful Yom Kippur Fast, With a Medical Assist
In a basement room crowded with medical equipment, about 20 people at one time — sick, pregnant, frail and elderly, or on lifesaving medication — will be hooked up to intravenous drips on Wednesday to receive nutrients they need to get through the day. The unlikely setting will be the main synagogue of the Bobov Hasidic sect, a cavernous house of worship in Borough Park, Brooklyn, that sets up hospital beds and intravenous drips in advance of the Jewish holiday of Yom Kippur. The patients will be frail Orthodox Jews trying to make it, with a little boost, through a day of religiously required fasting.
Haaretz: In battle to survive the Yom Kippur fast, one small, doughy weapon
Just because it's a fast day doesn't mean Yom Kippur is devoid of culinary interest. Jews are determined to reach the most important fast of the year on a full stomach, and no one ignores the previous day's edict: to eat. The hours and days before Yom Kippur are devoted in many Jewish kitchens worldwide to one particularly tough decree – preparation of kreplach, those pale dumplings that Ashkenazim are inclined to consume at least three times a year: at Purim, on the seventh day of Sukkot known as Hoshana Rabbah, and on the eve of Yom Kippur.
Religion News Service: Judge blocks New Orleans law that prevents preaching in French Quarter
A federal judge has temporarily blocked enforcement of a city law that was recently used to arrest Christian evangelists who were preaching on Bourbon Street during Southern Decadence, the annual celebration of gay culture in the French Quarter. Part of the city's recently enacted "aggressive solicitation" ordinance orders people not to "loiter or congregate on Bourbon Street for the purpose of disseminating any social, political or religious message between the hours of sunset and sunrise."
AFP: No tax, no sacraments, decrees German Catholic Church
Germany's Roman Catholics who refuse to pay a church tax will be barred from receiving the sacraments or becoming a godparent, under controversial new restrictions entering into force on Monday.
Catholic News Service: Albanian Catholics to excommunicate participants in blood feud
Albanian Catholic leaders warned they would excommunicate anyone involved in the traditional "gjakmarrja," or blood feud, after complaints of worsening violence. "People kill without hesitation in this bloody, barbaric system of revenge, often justifying their actions from a centuries-old tradition," Archbishop Angelo Massafra of Shkoder told a Sept. 18 news conference to present a pastoral letter against the blood feud.
Religion Dispatches: Dear Mitt, Young Mormon Families Need Medicaid Too
Last week, Mitt Romney criticized the "47%" of Americans who rely on government programs such as Medicaid, arguing that they don't "take personal responsibility and care for their lives." Since then, it's been pointed out that the 47% includes the elderly, the unemployed, and veterans—but it also includes a significant number of young Mormons like me.
Quote of the Day:
I feel loved by Allah. I fear him, but I love him more. I simply do what my heart tells me. In the name of Allah, people have judged, marginalized, and even killed...being homosexual can't be worse than that.
In an interview with the Huffington Post, Michael Sinan, Mr. Gay Denmark discusses whether his sexual orientation makes him a sinner.
Join the conversation…
CNN: Different Takes: Should we abandon idea of hell?
Frank Schaeffer, New York Times bestselling author, discusses " the political implications of having a huge chunk of humanity believe in damnation for those who disagree with their theology."