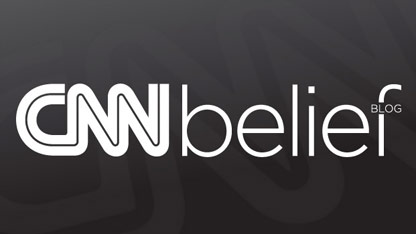 By Arielle Hawkins , CNN
Here's the Belief Blog's morning rundown of the top faith-angle stories from around the United States and around the world. Click the headlines for the full stories.
From the Blog: 
CNN: Priest embroiled in ivory smuggling controversy
A priest known for his collection of religious art is under investigation for possible involvement in the illegal ivory trade, according to a Philippine law enforcement agency. Monsignor Critobal Garcia was quoted in the October issue of National Geographic directing a reporter to ivory carvers and traders, and also dispensing advice on how to smuggle the banned item into the United States.
Tweet of the Day: 
[tweet https://twitter.com/MariamVeiszadeh/status/251241084158611457%5D
Belief on TV: 
Enlightening Reads: 
The Guardian: Wells Fargo believed to be victim of cyber-attack over Innocence of Muslims
US banking company Wells Fargo is believed to have become the latest victim of a cyber-attack launched by a group pledging retaliation for the controversial Innocence of Muslims video that has triggered anger and violence across the Muslim world. A group calling itself Izz ad-Din al-Qassam Cyber Fighters has claimed responsibility for the online attacks on US banks in protest against the online video. The attacks were launched last week under the name Operation Ababil, meaning "swarm", and have already affected banks including JP Morgan and Bank of America.
Religion News Service: Poll: Obama surges ahead among Catholic voters
President Obama's support among Catholic voters has surged since June, according to a new poll, despite the Catholic bishops' religious freedom campaign and the naming of Paul Ryan, a Catholic, as the GOP's vice-presidential nominee.
Huffington Post: Mona Eltahawy Arrested For Spray-Painting Anti-Jihad Subway Poster
An Egyptian-American journalist was arrested in New York Tuesday for spray-painting over one of the controversial anti-Jihad subway posters produced by the American Freedom Defense Initiative. The New York Post captured a video of award-winning journalist Mona Eltahawy defacing AFDI's ad with pink spray paint, while another woman attempts to stand in her way. The other woman, who identifies herself as Pamela Hall, asks Eltahawy, "Mona, do you think you have the right to do this?" To which Mona answers, "I do actually. I think this is freedom of expression, just as this is freedom of expression."
The Chicago Tribune: Voter ID laws fire up South Side pastor at Obama's former Chicago church
Though President Barack Obama's former church on Chicago's South Side wants to avoid the political limelight of four years ago, the church has been rolling out a campaign to make sure minorities, senior citizens and the poor overcome any obstacles standing in their way at the polls this year. The Rev. Otis Moss III, senior pastor of Trinity United Church of Christ, has invited ministers across the nation to find and register thousands of young voters before the Oct. 9 deadline. He also has urged them to take up collections for cash-strapped voters in states requiring the purchase of IDs and stage a 24-hour prayer vigil on Election Day.
The Guardian: The Sikh woman who stood up to online abuse about her facial hair
Earlier this week, an unidentified man surreptitiously took a picture of Ohio State University student Balpreet Kaur and posted it on Reddit, in the Funny section, with the caption: "I'm not sure what to make of this." Implicit in his words was the invitation that we all gawp at Kaur because she is a woman who has facial hair. Kaur, a student of neuroscience and psychology, was unaware that her picture had been taken until a friend mentioned it on Facebook, by which time her looks, outfit and turban were all being mocked anonymously on the internet. With a humbling display of maturity, Kaur joined the thread and explained: "I realise that my gender is often confused and I look different than most women. However, baptised Sikhs believe in the sacredness of this body – it is a gift that has been given to us by the Divine Being (which is genderless, actually) and [we] must keep it intact as a submission to the divine will."
Join the conversation…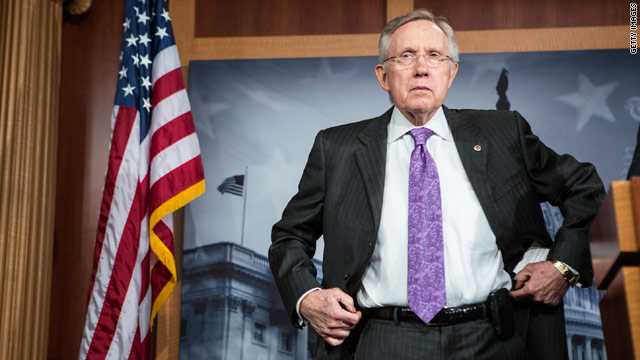 CNN: Reid calls out Romney on their shared Mormon faith
The nation's highest ranking Mormon in elected office said Monday that Republican presidential candidate is "not the face of Mormonism." Senate Majority Leader Harry Reid, a Democrat from Nevada and a member of the Church of Jesus Christ of Latter-day Saints, made the remarks in a conference call Monday, according to the Salt Lake Tribune. "He's coming to a state where there are a lot of members of the LDS Church," Reid said about Romney coming to Nevada. "They understand that he is not the face of Mormonism."