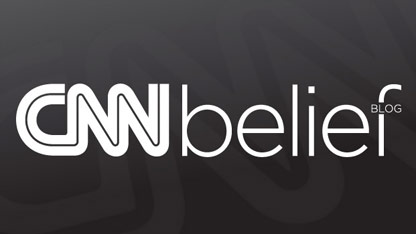 By Arielle Hawkins, CNN
Here's the Belief Blog's morning rundown of the top faith-angle stories from around the United States and around the world. Click the headlines for the full stories.
From the Blog:
CNN: Record number of justices attend Red Mass
Six of the nine Supreme Court justices attended the annual Red Mass at the Cathedral of St. Matthew the Apostle in Washington on Sunday. The event's speakers spoke about using faith in decision-making but largely stayed away from the controversial issues the court will face in the coming months.
CNN: Vatican newspaper calls fragment referring to Jesus' wife 'a fake'
The Vatican on Friday appeared to push back on a recently publicized piece of papyrus that appears to show an early Christian referring to Jesus' wife, with its newspaper calling the fragment "a fake." "Substantial reasons would lead us to conclude that the papyrus is actually a clumsy counterfeit," the Vatican's newspaper, L'Osservatore Romano, said in a Friday editorial by the newspaper's editor.
CNN: Personal e-mail urging Mormons to fast and pray for Romney goes national
A Utah woman unwittingly started a grassroots campaign when an e-mail she sent to her five children and a handful of friends urging a day of prayer and fasting for Mitt Romney started making the Mormon rounds.
CNN: Need a bit of Bible? There's an app for that
Onlookers might think you're checking stocks, watching clips of "Honey Boo Boo" or reading news out of Libya. But on the subway, in the doctor's office, under a beach cabana – with the right gadget, God's word can be with you. Making the Bible accessible and shareable is what YouVersion's Bible app is all about. About 300 versions of the Bible can be downloaded for free to smartphones and tablets, allowing people speaking 144 different languages to get their fix of Scripture.
Tweet of the Day:
[tweet https://twitter.com/MarsHillPDX/status/252577916913844224%5D
Belief on TV:
Enlightening Reads:
New York Times: Women as Priests
Reformers within the Roman Catholic Church have been calling for the ordination of women as priests. The Vatican, however, refuses to consider the possibility and uses its power to silence those who speak out. Catholic clergy in Europe, Australia and the United States who have voiced public support for female ordination have been either dismissed or threatened with removal from administrative posts within the church.
Huffington Post: Most And Least Muslim States In America
A study measuring religious bodies in the United States called the, "2010 U.S. Religious Census: Religious Congregations & Membership Study (RCMS)" was recently released by the Association of Statisticians of American Religious Bodies (ASARB). The most comprehensive study of its kind, it provides detailed county-by-county information on congregations, members, adherents and attendance for 236 different faiths groups. (The survey differentiates between specific denominations within the same tradition.) The researchers found Illinois to be the most Muslim state with around 2.8 percent of the population identifying as Muslim adherents. The researchers found Montana to be the least Muslim state with only 0.034 percent identifying as Muslim adherents.
Reuters: Egypt: Coptic Christians to return to Sinai homes
Egypt's presidency and prime minister said on Saturday security forces in North Sinai were working to return Coptic Christians living near Egypt's border with Israel to their homes after they fled in fear of attack from Islamists. Nine Christian families living in Rafah near Egypt's border with Israel left their homes on Friday after Islamist militants made death threats and gunmen attacked a Coptic-owned shop.
Huffington Post: At United Nations, Organization Of Islamic Cooperation Calls For Ban On Insulting Prophet Muhammad
As anti-American protests continue in Islamic nations against a U.S.-made film that mocks the Muslim prophet, the leader of the world's largest Islamic organization met with United Nations leaders this week to condemn violence over the film and call for a ban on insulting the Prophet Muhammad.
Opinion of the Day: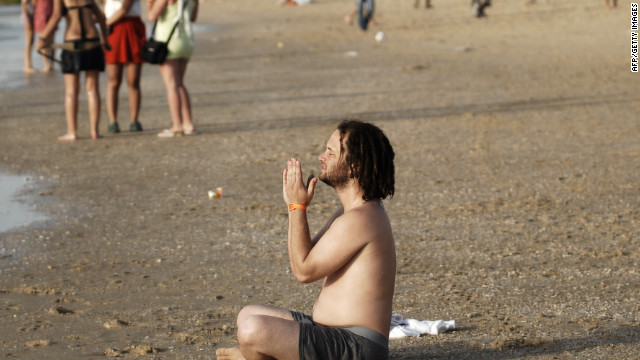 The author notes that more and more young people are rejecting traditional religion and taking up a variety of spiritual practices.
CNN: My Take: 'I'm spiritual but not religious' is a cop-out
Alan Miller, Director of The New York Salon and Co-Founder of London's Old Truman Brewery, calling a person spiritual but not religious "offers no positive exposition or understanding or explanation of a body of belief or set of principles of any kind."
Join the conversation…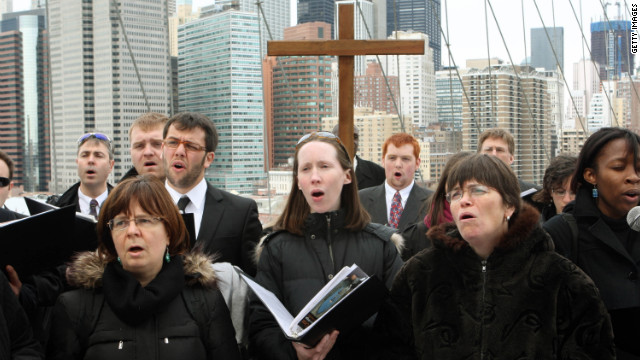 Obama has substantially widened his lead among Catholic voters since June, the Pew poll found.
CNN: Pew poll: Obama opens up lead over Romney among Catholics
President Barack Obama has opened up a significant lead among Catholic voters, a crucial swing voting bloc, according to a recent Pew poll.Obama leads opponent Mitt Romney among Catholic voters by 54% to 39%, according to the survey, conducted from September 12 to 16 by the Pew Research Center for the People & the Press.