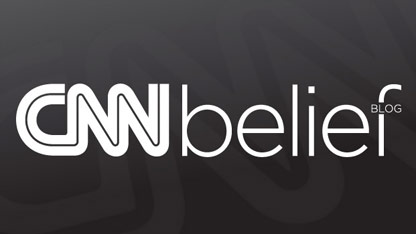 By Arielle Hawkins, CNN
Here's the Belief Blog's morning rundown of the top faith-angle stories from around the United States and around the world. Click the headlines for the full stories.
From the Blog: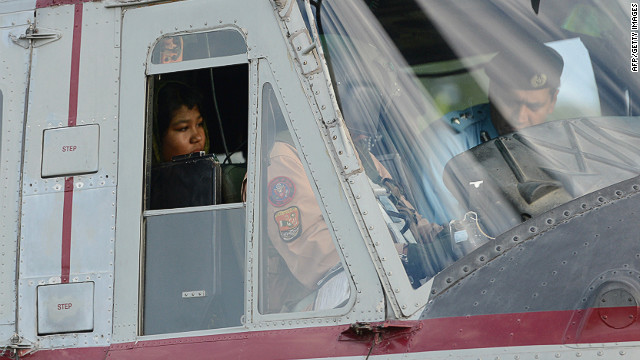 Rimsha Masih, a Christian girl accused of blasphemy sits in helicopter after her release from jail in Rawalpindi.
CNN Explainer: Pakistan's blasphemy laws
It has been more than a month since a teenage Christian girl was charged in Pakistan under the country's blasphemy laws . Her accusers say she burned pages from the Quran, Islam's holy book. Amid twists in her case, including changed statements by witnesses, she is facing life in prison. On Monday, CNN reported that three witnesses whose testimony could absolve the 14-year-old Rimsha Masih have changed their statements, a potential setback for her. She has denied the charges.
CNN: Setback for Pakistani teen facing blasphemy charges
A Christian girl accused of violating Pakistani blasphemy laws by allegedly burning pages containing texts from the Quran will have to wait at least another two weeks to learn her fate after a court ordered a stay of proceedings in her case Monday. A juvenile court had been due Monday to hear the case of the girl, Rimsha Masih. But the Islamabad High Court said the hearing should wait until it has ruled on a petition by Rimsha's lawyers seeking a dismissal, one of the lawyers said.
CNN: Viral and profane pro-Obama ads channel tradition of Jewish humor
When it comes to reaching voters, the co-founders of a Jewish super PAC aimed at re-electing President Barack Obama have this tip for you: Use humor, even if it isn't kosher. Two campaign videos produced by the Jewish Council for Education and Research – one featuring actor Samuel L. Jackson, the other comedian Sarah Silverman – have received a flood of attention over the past few weeks. A foul-mouthed Silverman pushes people to do whatever it takes to make it to the polls in spite of voter ID laws, while an uncensored Jackson orders disenchanted Obama supporters to "wake the f*** up" and get to work.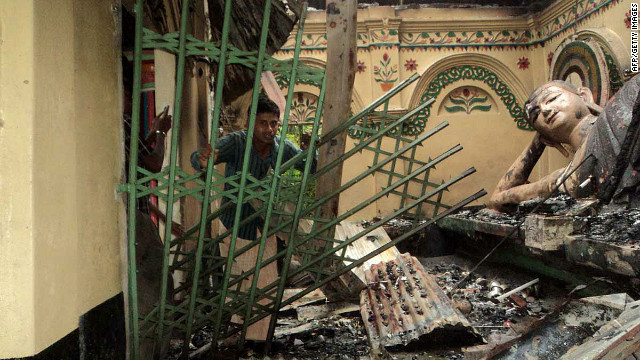 Rioters torched Buddhist temples and homes in Bangladesh over a Facebook photo deemed offensive to Islam.
CNN: Bangladesh Muslims torch Buddhist shrines, police say
Crowds of angry Muslims attacked Buddhist shrines and homes, torching some of them Sunday in Bangladesh to protest after a photo of a partially burned Quran was posted on Facebook, police said. The protesters chanted anti-Buddhist slogans, blaming the burning of the Muslim holy book on a Buddhist boy, district police superintendent Saleem Jahangir said.
Belief on TV:
Enlightening Reads:
The Los Angeles Times: Would Romney be 'most religious' president? What about Carter?
If Mitt Romney wins the Nov. 6 election, would he become our most religious president? It's an odd question, but one that has come up in recent days after writer Nicholas Lemann said as much in a profile of Romney that ran in the New Yorker magazine. "If elected," Lemann wrote, "Romney, scion of an old, distinguished Mormon family (his ancestors had a direct connection to Joseph Smith and Brigham Young), would arguably be the most actively religious president in American history."
Reuters: Russia bans controversial anti-Islam video
A Russian court paved the way for a potential closure of the video-sharing website YouTube by banning an anti-Islam video on Monday that sparked violent protests across the Muslim world. Moscow's Tverskoy Court ruled that the crude video, which was made in the United States and portrays the Prophet Mohammad as a fool and a womanizer, was "extremist".
Religion News Service: Descendants want justice for Connecticut witches
Connecticut was executing suspected witches some 40 years before Salem, Mass. Scores of others were put on trial until witchcraft was no longer listed as a capital crime in 1715. But unlike other states, Connecticut has yet to acknowledge those sent to the gallows. And descendants are trying to change that.
The Los Angeles Times: Daystar, TBN ready for Messiah in Jerusalem
If the Messiah descends from the Mount of Olives as foretold in the Bible, America's two biggest Christian broadcasters are well-positioned to cover it live thanks to recent acquisitions of adjacent Jerusalem studios on a hill overlooking the Old City. Texas-based Daystar Television Network already beams a 24-hour-a-day live webcam from its terrace. Not to be outdone, Costa Mesa-based Trinity Broadcasting Network last month bought the building next door.
Religion News Service: Shariah or not, Muslim divorces can get tricky
Islamic marriages typically include a basic marriage contract - but when it comes time to divorce, some judges see the dowry as a simple contract, others as a prenuptial agreement, and others as a strictly religious matter in which they don't want to get involved.
Quote of the Day:
The tradition of mystical prayer is another way to access the peace that belongs to our soul. It is born from a need to rediscover our heart's relationship with the divine, our own personal and most intimate inner connection.
Sufi teacher Llewellyn Vaughan-Lee, Ph.D. offers advice on finding peace.
Join the conversation…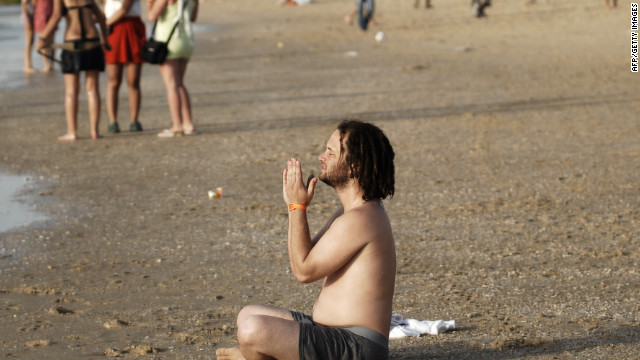 The author notes that more and more young people are rejecting traditional religion and taking up a variety of spiritual practices.
CNN: My Take: 'I'm spiritual but not religious' is a cop-out
Alan Miller, Director of The New York Salon and Co-Founder of London's Old Truman Brewery, calling a person spiritual but not religious "offers no positive exposition or understanding or explanation of a body of belief or set of principles of any kind."