By Jacques Berlinerblau, Special to CNN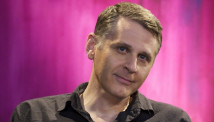 Editor's note: Jacques Berlinerblau is associate professor of Jewish Civilization at Georgetown University. His book, How to Be Secular: A Call to Arms for Religious Freedom has just been released.
As far as the Republicans are concerned, President Barack Obama is secularism's go-to guy in Washington. Newt Gingrich refers to him as a "secular-socialist." Mitt Romney charges that his opponent advocates a "secular agenda." And Rick Santorum frets that Obama is imposing "secular values" on "people of faith."
The president, however, seems not to have received the whole him-being-a-secularist memo. American secularists have thrown up their hands in frustration over his supersizing of George W. Bush's Office of Faith-based and Community Initiatives. They roll their eyes at his God talk. As for his recent call for days of "prayer and remembrance" to commemorate 9/11, well, would the late Rev. Jerry Falwell have done it any differently?
After spending years trying to sequence the genome of American secularism, I have arrived at a sobering conclusion: no -ism is as misunderstood as this one. All of which is bad for secularists, secularism and America. Let's look at some of the biggest misconceptions out there:
1. Secularist: Just another word for atheist: Not true! But that doesn't mean there is any thing wrong with nonbelievers. Nor does it mean that secularists and atheists don't share scads of objectives in common (e.g., opposing religious establishment, securing freedom from religion, defending free expression).
American secularism's roots can be traced to Christian political philosophy (yes, you read that correctly). Its main architects were Protestant thinkers like Martin Luther, Roger Williams, John Locke and Thomas Jefferson.
What evolved was a political worldview deeply suspicious of entanglements between what these gentlemen called "the civil and ecclesiastical authorities." They asked: "How can we configure our government so that citizens of different religious groups may all live in equality, peace and order?"
Atheists, by contrast, posit the nonexistence of God(s) and proceed to explore the implications of that intriguing premise. Let's put it this way: While nearly all atheists in America are secularists, not all secularists are atheists. In fact most secularists are not atheists — but we are getting ahead of ourselves.
2. Secularism simply means total separation of church and state: Separationism is, undeniably, a form of secularism. But not the only form. Secularists need to accept this, if only because more and more state and federal governments are giving separationism the old heave-ho.
As conservative Christians like to point out, the Constitution never mentions separationism. That idea surfaces in Thomas Jefferson's 1802 letter to the Danbury Baptists in which he lauded "a wall of separation between Church & State." It was not, however, until about a century and a half later that the wall was actually built. This occurred in a series of stunning Supreme Court decisions that briskly evicted religion from public schools and spaces.
The separationist worldview crested in the 1960s and 1970s. When John F. Kennedy talked about a country where the "separation of church and state is absolute," he articulated post-World War II liberalism's dream. Or delusion. Even Supreme Court justices whose decisions helped erect  Jefferson's Wall conceded that total separation is impossible to attain.
That is because the United States is historically and culturally Christian. We rest on Sundays. We close federal offices on Christmas. We put the word "God" on our coinage. Most citizens are believers. The state cannot logically "separate" from them. As Justice William Douglas - no foe of secularism - once remarked, total separation would mandate that, "Municipalities would not be permitted to render police or fire protection to religious groups."
Government and religious citizenry are entangled. This doesn't mean we should endorse those entanglements. Rather, we must recognize separationist secularism as something extraordinarily difficult to achieve.
3. Secularism is for Democrats: This was increasingly true with each passing decade from the 1960s forward. But after John Kerry's debilitating loss to George W. Bush in 2004, all of that changed. Party strategists now recognized the power of the so-called "values voters" — the conservative Christians whose energy and activism propelled the incumbent to his second term.
A few months before Kerry's defeat, an obscure state senator named Barack Obama blew the roof off the 2004 Democratic National Convention with a speech in which he intoned: "We worship an awesome God in the Blue States." It was a harbinger of things to come. By the 2006 midterms, stories leaked about Democratic consultants who advised candidates never to say "separation of church and state" on the stump.
By 2008, John Edwards and Hillary Clinton were Bible-thumpin' with aplomb. Presidential candidate Obama, for his part, was promising to renovate George W. Bush's faith-based Office. Separationist secularism, long in decline, was about to be rolled. What replaced it? Read on.
4. Secularists don't make accommodations: Although few have noticed it, the Democrats have pivoted from "separation" to "accommodation." This means the government can fund or assist religion; it just can't play favorites. Thus, all religions are equal in the eyes of the faith-friendly state.
Is this approach secular? The jury is still out. Accommodation does respect the First Amendment principle of refraining from federal establishment of religion.
Consider the White House faith-based office. In theory, it funds all religious groups who provide social services (hence no establishment). In practice, however, things have not worked out so well (see complaints against both the Bush and Obama offices). Further, accommodation doesn't really accommodate or take into account nonbelieving citizens.
5. Secularists are anti-religious: In recent years some have made secularism into a synonym for godlessness, possibly because a few extreme atheist groups have taken to calling themselves "secular." Yet the idea that believers cannot be secular is incorrect and politically disastrous.
Secularism, as noted above, was born of Christian thought. Historically, its greatest champions have been those opposed to state support of one church or religious institution, such as Baptists, Protestant dissenters, and minorities including Jews, Catholics, Sikhs and others.
Secularism's mission is to maximize freedom of and freedom from religion. But unless we start speaking of it in precise terms, and bringing secular believers and nonbelievers into coalition, it won't be able to render this service to America.
The opinions expressed in this commentary are solely those of Jacques Berlinerblau.