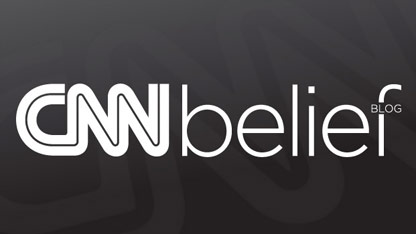 By Arielle Hawkins, CNN
Here's the Belief Blog's morning rundown of the top faith-angle stories from around the United States and around the world. Click the headlines for the full stories.
From the Blog:
CNN: Faith groups launch campaign to counter controversial 'Defeat Jihad' ad
Jewish and Christian groups have unveiled three separate ad campaigns to counter what they claim is hateful speech toward Muslims contained within an advertisement posted at some New York City subway stations. The new ads tout religious tolerance and offer support to the Muslim community.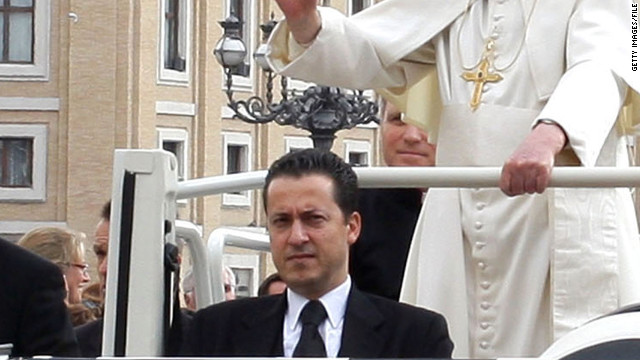 CNN: Pope's ex-butler gets 18 months in prison for leaking confidential papers
The pope's former butler, Paolo Gabriele, was convicted Saturday of aggravated theft for leaking confidential papal documents and sentenced to 18 months in prison. The case is the biggest to go before the Vatican court in decades. It has been the subject of intense interest because a book based on the leaked papers revealed claims of corruption within the Roman Catholic Church hierarchy.
CNN: Bishop brouhaha in San Francisco
Was it a snub or a misunderstanding? On Thursday the Catholic Archdiocese of San Francisco held its installation service for new Archbishop Salvatore Cordileone in front of 2,000 invited guests at the Cathedral of St. Mary of the Assumption. A large delegation of Catholic clergy and faith leaders from around the city were there to join the service, processing in. But those seated in the cathedral noticed one participant missing, Episcopal Bishop Marc Andrus, the local Episcopal bishop. Pacific Church News, the news service from the Episcopal Diocese of California, reported that Andrus "was not allowed to be seated" and "detained by an usher" in the basement until he left shortly before the service began.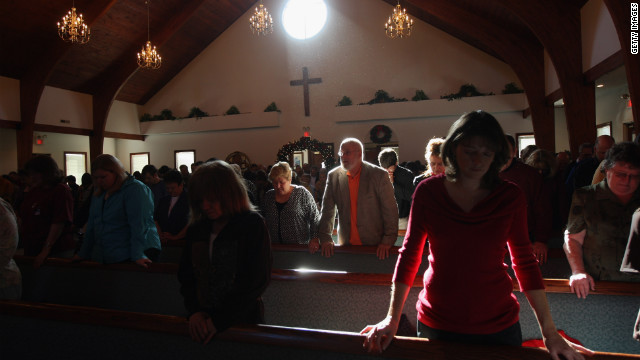 CNN: Pastors prepare to take on IRS over political endorsement ban
When Ron Johnson takes take his pulpit on Sunday, he will willfully break the law. After presenting his views on President Barack Obama's handling of religious issues –- like abortion, gay marriage, and religious freedom – Johnson will ask his congregation a question. "In light of what I have presented," Johnson says he will say, "How can you go into that election booth and vote for Barack Obama as president of the United States?"
Tweet of the Day:
[tweet https://twitter.com/HuffPostRelig/status/254981917500387329%5D
[tweet https://twitter.com/JoelOsteen/status/255068114071470080%5D
Belief on TV:
Enlightening Reads:
EWTN News: Pope Benedict creates two new Doctors of the Church
Pope Benedict XVI has named two new Doctors of the Church: the 16th century Spanish priest St. John of Avila and the 12th century German nun St. Hildegard of Bingen. The title of Doctor of the Church is bestowed upon a saint whose writings are deemed to be of universal importance to the Church. The Pope must also declare the individual to be of "eminent learning" and "great sanctity."
Huffington Post: LDS General Conference Includes Major Announcements On Mormon Missionaries And New Temples
The Church of Jesus Christ of Latter-day Saints will rapidly increase the number of missionaries it sends throughout the world, church leaders have announced. Speaking Saturday at the church's semi-annual General Conference in Salt Lake City, President Thomas Monson, the church's top leader, said the church is lowering its age requirements for both male and female missionaries. The move indicates the church is investing more in growing its membership while also aiming to get its younger members - many of whom drift away from the faith in college - deeply involved in promoting the faith right after they graduate from high school.
Religion News Service: Canada cuts all non-Christian prison chaplains
The Canadian government is canceling the contracts of all non-Christian chaplains at federal prisons. By next spring, Muslim, Jewish, Sikh and other non-Christian inmates will be expected to turn to Christian prison chaplains for religious counsel and guidance.
The Guardian: Ahmadi Muslims in UK call for urgent action against hate
Members of a Muslim sect persecuted in Pakistan have called for action to prevent groups from peddling hate against them in the UK. The Ahmadiyya community in the UK says it is being targeted through various media and in mosques and conferences by behaviour that it says amounts to religious hatred but is not caught by the definition of that offence under UK law.
Opinion of the Day: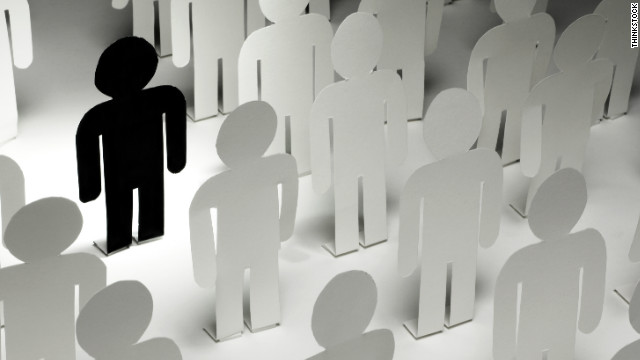 CNN My Take: The five biggest misconceptions about secularism
Jacques Berlinerblau, associate professor of Jewish Civilization at Georgetown University and author of How to Be Secular: A Call to Arms for Religious Freedom, analyzes the misconceptions of secularism. He says "no -ism is as misunderstood as this one" and explains why these misconceptions are "bad for secularists, secularism and America."
Join the conversation…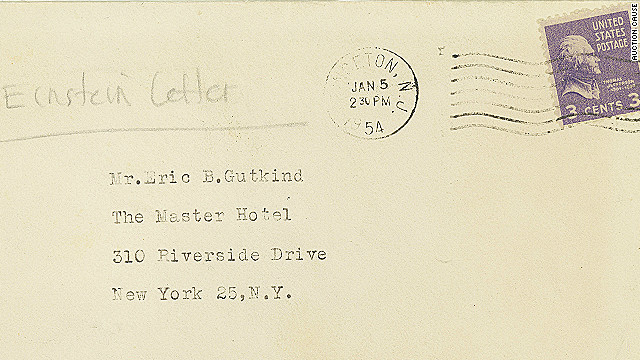 Up for auction: An original 1954 stamped envelope and letter, shedding light on Albert Einstein's religious beliefs.
CNN: Einstein letter, set for auction, shows scientist challenging idea of God, being 'chosen'
Decades before atheist scientist and author Richard Dawkins called God a "delusion," one world-renowned physicist – Albert Einstein – was weighing in on faith matters with his own strong words.