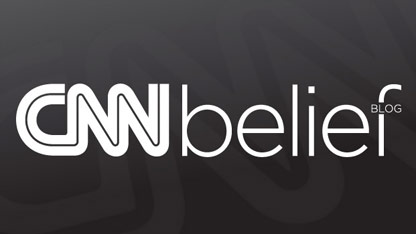 By Arielle Hawkins, CNN
Here's the Belief Blog's morning rundown of the top faith-angle stories from around the United States and around the world. Click the headlines for the full stories.
From the Blog:
CNN Belief Blog wins Religion Newswriters Association awards
We're gonna gloat. Over the weekend, CNN's Belief Blog won a stack of awards from the Religion Newswriters Association at the group's annual conference. It's a huge honor for us and we want to thank our readers, who help shape our coverage every day via comments, guest pieces, tweets and Facebook posts. Here's a rundown of the awards, with links to the stuff that took top honors.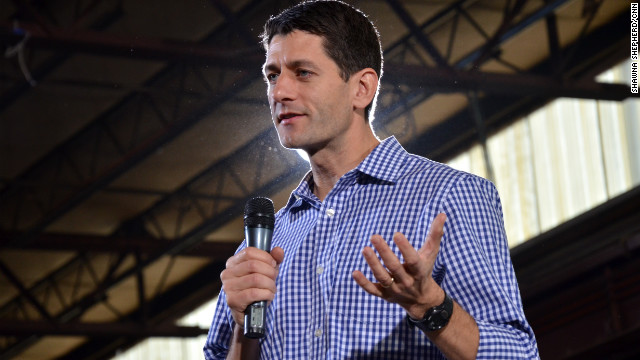 CNN: Pastor at Ryan event once said Romney is not a Christian
The pastor who delivered a passionate invocation at Paul Ryan's rally in Rochester, Michigan on Monday evening told CNN earlier this year that the man at the top of the Republican ticket, Mitt Romney, is not a Christian. Romney's running mate was making his first campaign appearance in Michigan since August.
CNN: Pastor heralds success of endorsing from the pulpit, challenging IRS
In a sermon that likely broke the law, Indiana pastor Ron Johnson told his 400 congregants Sunday that for those who believe in the Bible, the decision to vote against President Barack Obama "is a no-brainer." "For Christian people who believe the Bible is the inspired world of God, it is not rocket science," Johnson told CNN after his sermon.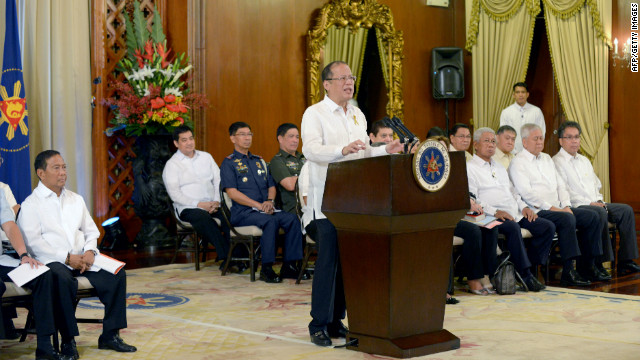 CNN: Philippines, Muslim rebels reach peace deal
The Philippines has reached a preliminary agreement with Muslim rebels after 15 years of talks, the president announced Sunday, marking a major milestone after decades of militant insurgency in the nation's troubled south. The Moro Islamic Liberation Front has fought for decades for an independent Islamic state in southern Philippines. It has been blamed for rampant attacks in the region.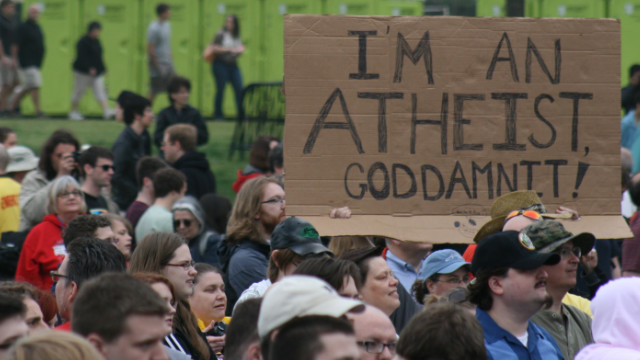 CNN: Survey: One in five Americans has no religion
The fastest growing "religious" group in America is made up of people with no religion at all, according to a Pew survey showing that one in five Americans is not affiliated with any religion. The number of these Americans has grown by 25% just in the past five years, according to a survey released Thursday by the Pew Forum on Religion and Public Life.
Tweet of the Day:
[tweet https://twitter.com/RickWarren/status/255487737426235392%5D
Belief on TV:
Enlightening Reads:
New York Times: Radicalism Prompts Warnings in France
Jewish and Muslim leaders here warned on Monday of rising anti-Semitism among young Muslims, two days after the police arrested 11 men and fatally shot one in raids in a handful of cities aimed at young radical French Muslims.
Religion News Service: Oregon dentist fined for pressuring employee to attend Scientology seminar
State labor officials have ordered a dentist to pay nearly $348,000 to settle allegations that he threatened to fire a dental assistant unless she attended a Scientology-related training session. The Bureau of Labor and Industries contends Dr. Andrew W. Engel repeatedly "badgered" Susan Muhleman about the three-day conference despite her concerns that it would conflict with her Christian beliefs. He also turned down her request to attend secular training instead, investigators said.
The Guardian: Former archbishop of Canterbury attacks gay marriage at Tory conference
The former archbishop of Canterbury, Lord Carey, has accused David Cameron of "plundering" the institution of heterosexual marriage to promote same-sex marriage rights. Allowing gay marriage would cause deep divisions in society "without giving gays a single right they do not have in civil partnership", he said.
The Jerusalem Post: Women's group battles anti-Semitism in Italy
A new Jewish women's group in Italy is taking a stand against what it sees as a growing legitimization of fascism and anti-Semitism in the country. The group, Binah, protested the latest event appearing to signal renewed legitimization of Italy's fascist past, when a mausoleum and park honoring a fascist commander was inaugurated in Rome in August.
Religion News Service: Pope Benedict XVI convenes bishops to confront 'tsunami' of secularism
Fifty years after the Second Vatican Council revolutionized life inside the Roman Catholic Church, hundreds of bishops from around the world are gathered in Rome to confront an external threat: a mounting tide of secularization. In a wide-ranging speech aimed at setting the tone for the bishops' discussion, Washington Cardinal Donald Wuerl called on Christians to "overcome the syndrome of embarrassment" about their faith with a more assertive offense against the "tsunami of secular influence" that is sweeping away "marriage, family, the concept of the common good and objective right and wrong."
Quote of the Day:
My refusal to endorse a candidate is not because of my disinterest in politics, but because of my respect for the integrity of religion generally and the pulpit specifically. A church pulpit is the nexus of Christian beliefs and contemporary issues. The pulpit's authority is compromised if those who stand in it and preach from it claim a divine authority for their endorsements of candidates. Such a commendation from a sacred desk trivializes other comments made there.
Rev. Dr. C. Welton Gaddy, president of Interfaith Alliance, a national, non-partisan grassroots organization, explains why he refused to endorse a presidential candidate.
Join the conversation…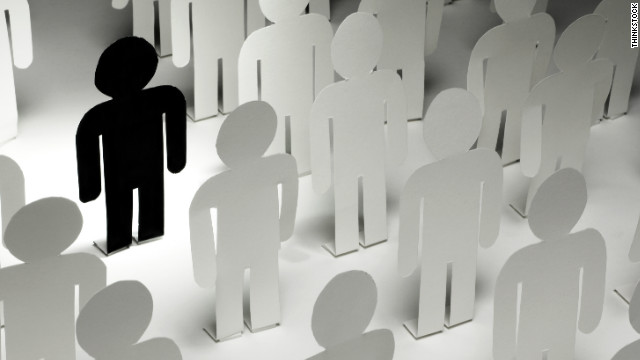 CNN My Take: The five biggest misconceptions about secularism
Jacques Berlinerblau, associate professor of Jewish Civilization at Georgetown University and author of How to Be Secular: A Call to Arms for Religious Freedom, analyzes the misconceptions of secularism. He says "no -ism is as misunderstood as this one" and explains why these misconceptions are "bad for secularists, secularism and America."