By Joe Sutton, CNN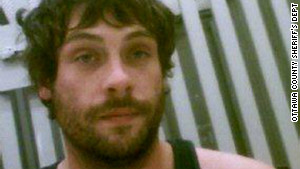 Authorities in Oklahoma have arrested and charged a 23-year-old man who they say planned to blow up 48 area churches.
Gregory Arthur Weiler II was arrested last week at a motel in Miami, Oklahoma, according to Ben Loring, first assistant district attorney for Ottawa County.
Authorities were tipped off to the plot by workers at the motel about 90 miles northeast of Tulsa. One discovered a duffel bag full of Molotov cocktails near the outside trash, while a room service employee reported suspicious items in Weiler's room, said Loring.
FULL STORY