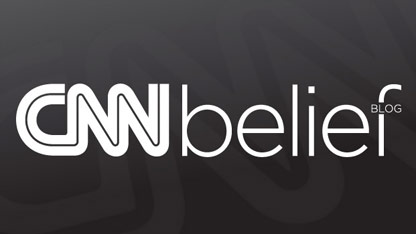 By Arielle Hawkins, CNN
Here's the Belief Blog's morning rundown of the top faith-angle stories from around the United States and around the world. Click the headlines for the full stories.
From the Blog: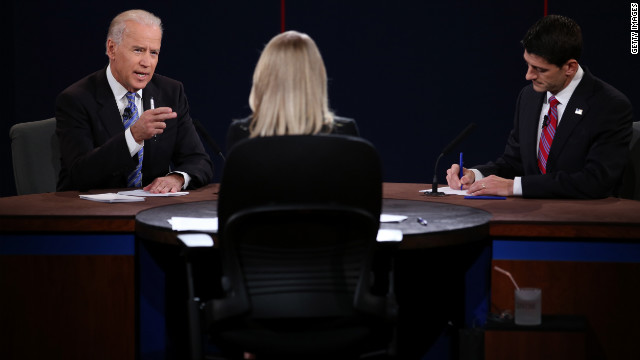 CNN: Question on Catholicism, abortion, makes for dramatic moments in vice presidential debate
It was the first-ever debate between two Roman Catholics vying for a White House perch, and in Thursday's face-off between Vice President Joe Biden and vice presidential nominee Paul Ryan, the question was put plainly: How does your faith shape your position on abortion? It's one of the most divisive questions in American politics, and the query from debate moderator Martha Raddatz, asked near the end of the sole vice presidential debate, set the table for some of the night's most personal and poignant moments.
CNN: Romney meets with evangelist Billy Graham
Republican presidential nominee Mitt Romney met with evangelical icon Billy Graham for the first time on Thursday at the evangelist's remote mountaintop home in North Carolina. Romney traveled to Graham's residence in Montreat, just outside Asheville, to meet with Graham and his son Franklin Graham, a high-profile pastor in his own right.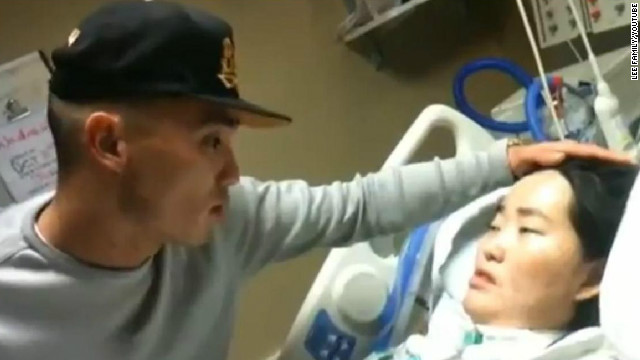 CNN: Letting death happen, is it suicide?
Grace Sung Eun Lee is going to die. The 28 year old former bank manager has advanced terminal brain cancer. The once vibrant, athletic woman is now kept alive by machines which she wanted to turn off. However, her devoutly religious parents convinced her that she was effectively committing suicide, and that she would be condemned to hell. So she changed her mind.
CNN: Obama camp, liberal groups use VP debate to organize Catholic voters
As it organizes Catholic watch parties for Thursday night's debate between Joe Biden and Paul Ryan, who are both Roman Catholic, the Obama campaign hasn't been shy about suggesting that the GOP vice presidential nominee hasn't lived up to his Catholic values.
Tweet of the Day:
[tweet https://twitter.com/CatholicNewsSvc/status/256658935577182208%5D
Enlightening Reads:
Catholic News Agency/ EWTN News: At Year of Faith opening, Orthodox patriarch hopes for unity
Orthodox Christianity's most significant bishop told Pope Benedict XVI that the Year of Faith should spur greater prayer, hope and effort towards the unity of their two Churches. "We join in the hope that the barrier dividing the Eastern Church and the Western Church will be removed, and that – at last – there may be but the one dwelling, firmly established on Christ Jesus, the cornerstone, who will make both one," said the Ecumenical Patriarch Bartholomew I of Constantinople.
The Jerusalem Post: 1 in 6 US Jews seeks expression outside of shul
Some 1 million American Jews - or one in 6 - are actively seeking Jewish expression and engagement outside of synagogue life, according to a new study. The results of a study released by the Workmen's Circle/Arbeter Ring break down the notion that American Jews either are affiliated with synagogues or have a Jewish identity that revolves around Jewish humor and food with little active connection to Jewish ritual and living.
Religion News Service: Judge: Billy Graham Evangelistic Association didn't discriminate against black employee
A North Carolina judge has ruled the Billy Graham Evangelistic Association did not discriminate against a former black employee. Kimberly McCallum worked for the Charlotte, N.C.-based BGEA from 2003 to 2007 and filed suit in 2009.While working on a project to recruit campers for a BGEA program, McCallum said she found that only three of 635 churches identified for invitations were primarily black churches. About a week after expressing a concern about discrimination, McCallum was told her administrative assistant position would be eliminated due to "downsizing."
Chicago Tribune: More doctors honor religious objections to blood transfusions
But by the time Jehovah's Witness Tracy Picket reached her mid-40s, scoliosis made every step excruciating. Walking again would require surgery that often involves tremendous blood loss and a transfusion — a medical procedure to replenish the blood supply forbidden by her church. "Even though I love life and I don't want to die, I want good medical care without blood," said Pickett, 49, of Crown Point, Ind. "If it got to that point, I would rather lose my life than disobey my creator and take a blood transfusion."
Quotes of the Day: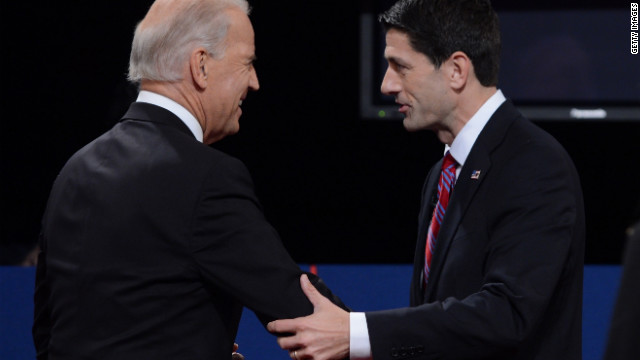 I don't see how a person can separate their public life from their private life or from their faith. Our faith informs us in everything we do. My faith informs me about how to take care of the vulnerable, of how to make sure that people have a chance in life. Now, you want to ask basically why I'm pro-life? It's not simply because of my Catholic faith. That's a factor, of course. But it's also because of reason and science.
- Republican vice presidential nominee Paul Ryan at yesterday's vice presidential debate in Danville, Kentucky
My religion defines who I am, and I've been a practicing Catholic my whole life. And has particularly informed my social doctrine. The Catholic social doctrine talks about taking care of those who – who can't take care of themselves, people who need help. With regard to – with regard to abortion, I accept my church's position on abortion as a – what we call a (inaudible) doctrine. Life begins at conception in the church's judgment. I accept it in my personal life. But I refuse to impose it on equally devout Christians and Muslims and Jews, and I just refuse to impose that on others, unlike my friend here, the – the congressman.
- Vice President Joe Biden, at yesterday's vice presidential debate in Danville, Kentucky.
Join the conversation…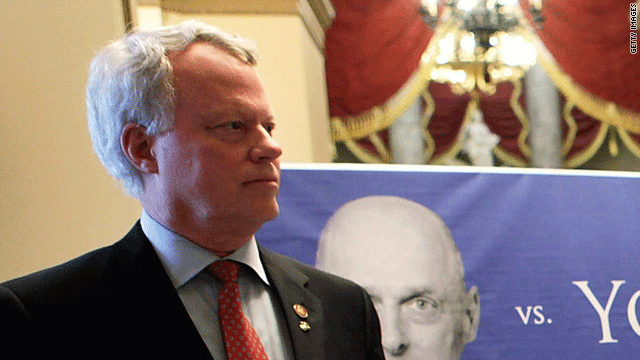 CNN: Congressman draws fire for calling evolution, Big Bang 'lies from the pit of hell'
A U.S. congressman is attracting attention and criticism for an online video that shows him blasting evolution and the Big Bang theory as "lies from the pit of hell" in a recent speech at a church event in his home state of Georgia. U.S Rep. Paul Broun, a medical doctor by training, serves on the House Committee on Science, Space and Technology.