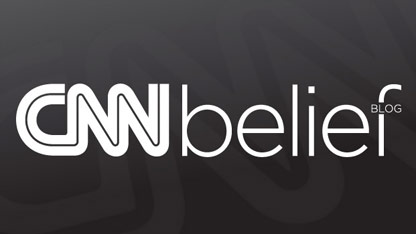 By Arielle Hawkins, CNN
Here's the Belief Blog's morning rundown of the top faith-angle stories from around the United States and around the world. Click the headlines for the full stories.
From the Blog: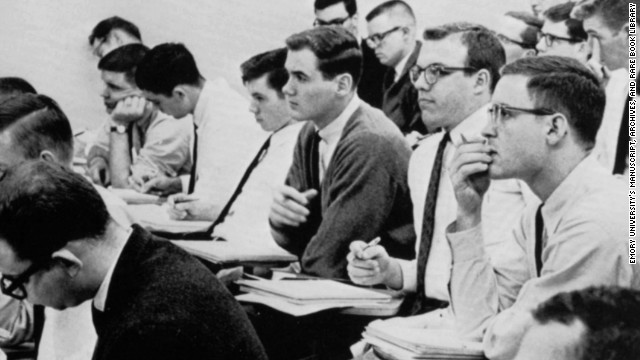 From 1948 to 1961, research and newly shared personal stories revealed anti-Jewish bias at the Emory School of Dentistry.
CNN: Shining light on Emory's 'reign of terror' prompts healing – and, for one man, questions
The late Irving Shulman was the only Jewish man to enter Emory University's School of Dentistry in 1948. That was the same year someone else came to the school: the newly appointed dean, John E. Buhler. After one academic year, Shulman flunked out. Buhler stayed on for 13 years, leading what some Jewish students would refer to as a "reign of terror." Between 1948 and 1961, when Buhler left, 65% of Jewish students either failed out or were forced to repeat up to two years of coursework in the four-year program.
CNN: Rabbis seek to cancel New York City regulation of circumcision ritual
New York City's plan to limit an ultra-Orthodox Jewish form of circumcision is the target of a lawsuit filed in federal District Court in Manhattan. The regulation, passed in September by the city's Department of Health, requires all rabbis, called "mohels" in the context of the ritual, to get parental consent on a form stating that the procedure can lead to health risks.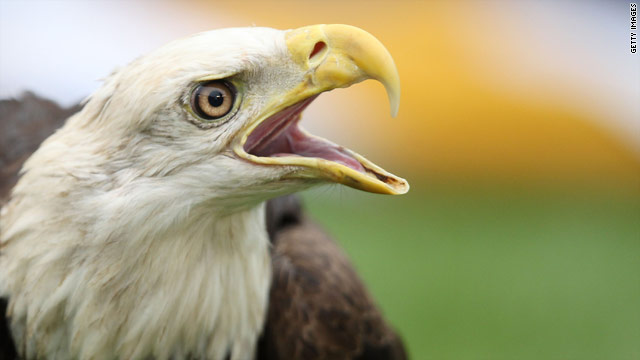 CNN: New U.S. policy seeks to end legal battle over eagle feathers
The Justice Department sought on Friday to strike a delicate balance between the use of bald eagle feathers by Native American tribes and federal protection of the nation's symbolic bird. A new government policy would allow tribes to "possess, use, wear or carry" federally protected birds or bird feathers. However, they could not buy or sell the feathers or other bird parts.
Tweet of the Day:
[tweet https://twitter.com/justinjdean/status/257662908396367872%5D
[tweet https://twitter.com/SSalzbergNews/status/257509841294209025%5D
Belief on TV:
Enlightening Reads:
Religion News Service: Catholic bishops rebuke Biden over contraception mandate claims
In a rare public rebuke, Catholic bishops chided Vice President Joe Biden for saying during Thursday's vice-presidential debate that Catholic hospitals and institutions will not be forced to provide contraception coverage to employees. Without mentioning Biden by name, the U.S. Conference of Catholic Bishops said the "inaccurate" statement "made during the Vice Presidential debate" was "not a fact."
The Guardian: Imran Khan says Taliban's 'holy war' in Afghanistan is justified by Islamic law
Afghanistan's government has lashed out at Imran Khan after the former Pakistan cricket star, now a politician, said the Taliban were fighting a "holy war" in the country that was justified by Islamic law. Speaking after visiting a hospital in Peshawar where Malala Yousafzai – the 14-year-old activist shot in the head by the Taliban for supporting girls' education – was treated last week, Khan told reporters that insurgents in Afghanistan were fighting a "jihad".
The Jerusalem Post: Rabbi Yitzhak spotted using iPhone, despite ban
A recent picture of a rabbi in a compromising position that scandalized the haredi community was finally explained on Sunday. Rabbi Amnon Yitzhak, renowned for his outreach work among Sephardi Jews, was photographed several weeks ago holding what looked suspiciously like an iPhone. This was surprising, to say the least, since the device has been roundly denounced by several senior ultra-Orthodox rabbis as being incompatible with a haredi lifestyle.
Catholic News Agency: Former NHL referee recalls how God changed his heart
Legendary referee Kerry Fraser is known for his trademark hairstyle and holds the record for most National Hockey League games called. However, Fraser's life was most deeply touched by a different kind of call – one that led to his conversion to the Catholic faith. "It was overwhelming and powerful," he said, explaining that God reached out to him through his wife and never stopped calling.
Huffington Post: Timothy Kurek, Straight Christian Man, 'Comes Out' And Pretends To Be Gay For A Year
Thousands of lesbian, gay, bisexual and transgender people weren't the only ones celebrating National Coming Out Day on Thursday. A Christian man from Tennessee appeared on ABC News to talk about his own coming out experience but - he's straight.
Religion News Service: Leprosy survivors look to Mother Marianne's sainthood
At 81, Barbara Marks is among the last 17 leprosy patients Hawaii banished to the remote peninsula of Kalaupapa. Over more than 100 years, beginning in 1866, more than 8,000 were separated from their families and taken to this distant point on Molokai, where Mother Marianne Cope ministered to the settlement. Patients such as Marks describe doctors taking "snips" of their skin to test for leprosy, being poked and prodded and stared at as if they were "a monkey show." They recall burying spouses, having babies taken away and spending family visits with a chain-link fence separating them from their relatives. Still, many spoke with affection for the place they call home and their connection to the Hawaiian history that created two Roman Catholic saints: Father Damien and now Mother Marianne.
Join the conversation…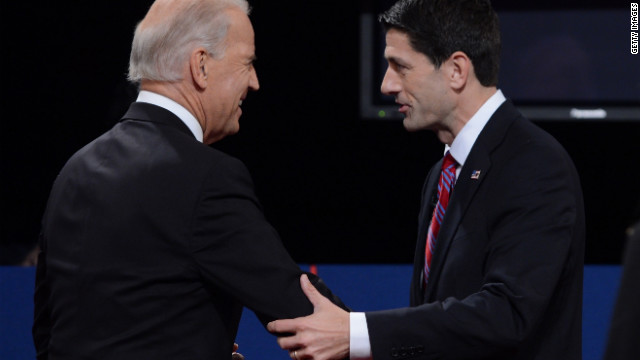 CNN: Question on Catholicism, abortion, makes for dramatic moments in vice presidential debate
It was the first-ever debate between two Roman Catholics vying for a White House perch, and in Thursday's face-off between Vice President Joe Biden and vice presidential nominee Paul Ryan, the question was put plainly: How does your faith shape your position on abortion?