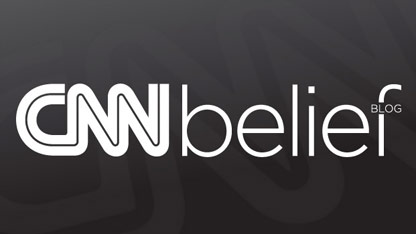 By Arielle Hawkins, CNN
Here's the Belief Blog's morning rundown of the top faith-angle stories from around the United States and around the world. Click the headlines for the full stories.
From the Blog: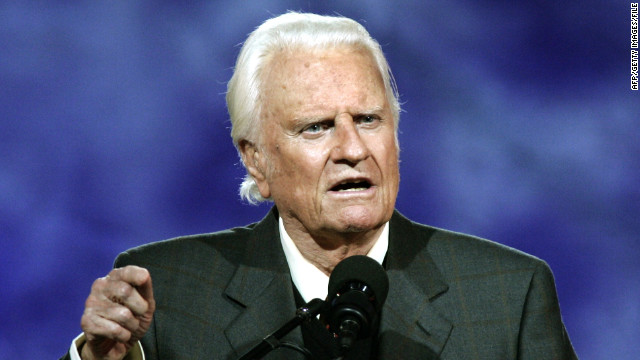 CNN: Billy Graham site removes Mormon 'cult' reference after Romney meeting
Shortly after Republican presidential candidate Mitt Romney enjoyed cookies and soft drinks with the Rev. Billy Graham and his son Franklin Graham on Thursday at the elder Graham's mountaintop retreat, a reference to Mormonism as a cult was scrubbed from the website of the Billy Graham Evangelistic Association.
CNN: Documentary about 'Jesus' wife' papyrus delayed
If you set your DVR to record the Smithsonian Channel's documentary on the "Jesus Wife" papyrus fragment two weeks ago and it didn't, it wasn't your fault. Despite the massive publicity the documentary received after the discovery was announced, the Smithsonian Channel has delayed the release of the film about the Coptic fragment with the phrase, "Jesus said to them, 'My wife..." to wait for further testing on the fragment.
Tweet of the Day:
[tweet https://twitter.com/BeliefBeat/status/258396627772002305%5D
Belief on TV:
Enlightening Reads:
The Telegraph: Eat, meditate and be merry
Dr Rowan Williams, Archbishop of Canterbury, last week called for more people to try this centuries-old practice as an antidote to our "insane" consumerist society and the "chaotic" emotions it causes. He was speaking in a religious context but nevertheless, his basic premise – that meditation can protect against the pressures of modern life – is one many secular experts would happily endorse.
EWTN News: Jewish man recalls help from religious sisters during Nazi persecution
A Jewish man whose family was sheltered by Catholic religious sisters during the 1943 Nazi deportation of Jews in Rome has said he is grateful for the time he spent in safety with them as a young boy. "These were unforgettable experiences which lasted many months," Roberto Piperno said in the Oct. 16, 2012 issue of the Vatican newspaper L'Osservatore Romano.
Reuters: Muslim states won't seek worldwide blasphemy ban despite insults to Islam – OIC head
Western opposition has made it impossible for Muslim states to obtain a ban on blasphemy, including anti-Islamic videos and cartoons that have touched off deadly riots, the Islamic world's top diplomat said. Ekmeleddin Ihsanoglu, secretary general of the Organisation of Islamic Cooperation (OIC), said his 57-nation body would not try again for United Nations support to ban insults to religion, but appealed for states to apply hate-speech laws concerning Islam.
Religion News Service: Nuns on the Bus meet Tea Party protests in Ohio
The "Nuns on the Bus" have been a consistently popular and effective faith-based tool for religious progressives this campaign season, but on Monday a group of demonstrators apparently organized by a local Tea Party affiliate met the nuns at a stop in Marietta, Ohio, and provided a far different welcome than the sisters usually receive. Holding placards with slogans like "Bums on the Bus" and "Romney-Ryan Yes, Fake Nuns No," the protesters focused their fire on the abortion issue, accusing the sisters of not being sufficiently anti-abortion.
Quote of the Day:
As a young Christian, I know no candidate or party ever lines up perfectly with my religious beliefs. But that doesn't stop me from voting or engaging the political system.
Tim King, a young evangelical who also works as a spokesman for Sojourners.
Join the conversation…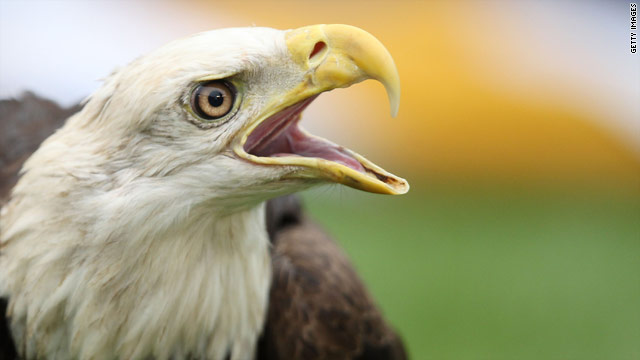 CNN: New U.S. policy seeks to end legal battle over eagle feathers
The Justice Department sought on Friday to strike a delicate balance between the use of bald eagle feathers by Native American tribes and federal protection of the nation's symbolic bird. A new government policy would allow tribes to "possess, use, wear or carry" federally protected birds or bird feathers. However, they could not buy or sell the feathers or other bird parts. The eagle feathers have been of great religious and cultural significance to many tribes. Bald eagles are dark brown with a white head and tail.