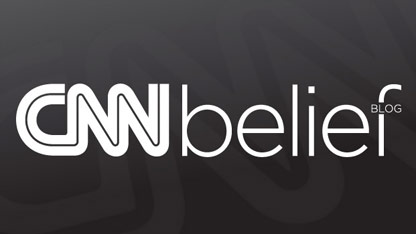 By Arielle Hawkins, CNN
Here's the Belief Blog's morning rundown of the top faith-angle stories from around the United States and around the world. Click the headlines for the full stories.
From the Blog:
CNN: Atheist billboard attacks Romney's faith, but Mormons say it's misleading
When he campaigns in southern Florida on Monday, Mitt Romney will have an unwelcome traveling partner: a mobile billboard attacking his religion. The billboard on wheels, sponsored by American Atheists, attacks the Church of Jesus Christ of Latter-day Saints for its treatment of African-Americans and gays, though the church says the attacks are inaccurate.
CNN: Pope names first Native American saint
Sunday was a big day for Catholics in North America. Thousands of miles away in Rome, Pope Benedict XVI named 17th century Mohawk Kateri Tekakwitha the first Native American saint.
CNN: Is Obama the 'wrong' kind of Christian?
Historians may remember Obama as the nation's first black president, but he's also a religious pioneer. He's not only changed people's perception of who can be president, some scholars and pastors say, but he's also expanding the definition of who can be a Christian by challenging the religious right's domination of the national stage.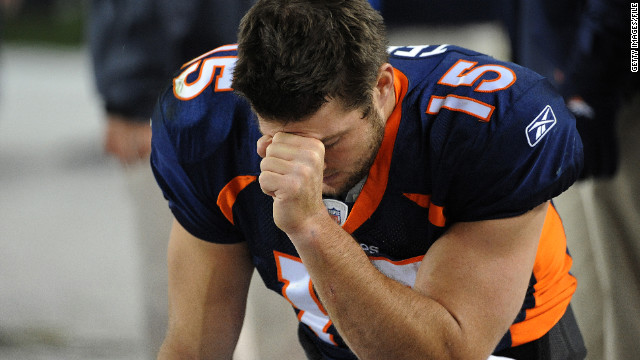 CNN: Quarterback moves to trademark 'Tebowing'
Thou shalt not Tebow, for the wages of Tebowing is trademark infringement. A management and consulting firm representing New York Jets back-up quarterback and evangelical sports icon Tim Tebow has moved one step closer to holding the trademark "Tebowing" for use on things as widespread as clothing, pencil sharpeners and holiday ornaments.
CNN: Mother Marianne becomes an American saint
An American health care pioneer will receive the Roman Catholic Church's highest honor this weekend. On Sunday, Mother Marianne Cope – along with another North American, Kateri Tekakwitha – will become a saint, a designation so difficult to achieve that only 10 other Americans have been canonized before her. Saint Marianne Cope, as she will soon be known, may be best remembered for her work with patients suffering from Hansen's disease – or lepers, as they were called at the time.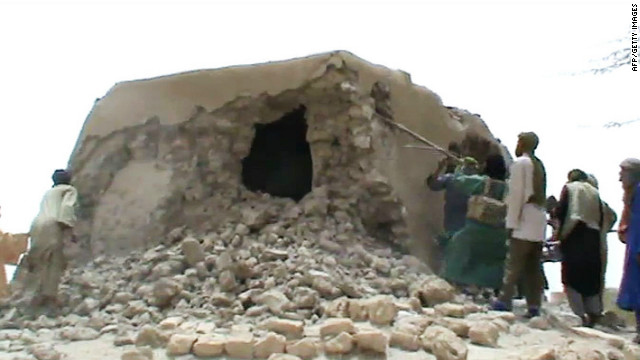 CNN: Mali Islamists destroy tombs in Timbuktu
Al Qaeda-linked rebels in northern Mali destroyed historic and religious landmarks in Timbuktu on Thursday, claiming the relics are idolatrous, residents told CNN. Three four-wheel-drive trucks carrying at least 30 armed fighters arrived Thursday morning at three mausolea – all U.N. World Heritage sites – in the southern Timbuktu neighborhood of Kabara, two residents told CNN by phone.
Tweet of the Day:
[tweet https://twitter.com/HuffPostRelig/status/260191242942554113%5D
Belief on TV:

Enlightening Reads:
Religion News Service: State of the God Gap
So what's the current state of the God Gap? A good deal less robust than it was in 2008. Just in is a new Hartford Courant/UConn poll that tabulates presidential preference by frequency of (reported) worship attendance. And what we find is that frequent attenders prefer the GOP ticket (Romney/Ryan) by 51 percent to 43 percent. That's down by one-third from the 55-43 margin for the GOP (McCain/Pain) in 2008.
The Jerusalem Post: Britain's deputy PM makes visit to Auschwitz
Britain's Deputy Prime Minister Nick Clegg joined students from high schools and colleges from across the Southeast of Britain on a visit to Auschwitz-Birkenau on Thursday. The visit was part of the Lessons from Auschwitz Project, run by the Holocaust Educational Trust, the London based charity which organizes for 3,000 students from the UK to visit the camp in Poland each year – two students from each institution of learning.
Reuters: Tweeting Turkish pianist Fazil Say denies religious insult charge
Turkish concert pianist Fazil Say's exuberance has won him fans around the world, but it has also helped land him in court as a cause célèbre for those alarmed by Turkey's creeping Islamic conservatism. On trial for insulting religion in citing a thousand-year-old poem on his Twitter account, the 42-year-old performer and composer told a first brief hearing in Istanbul on Thursday that he denied the charge, which can carry an 18-month sentence.
The Boston Globe: 'Now or Later' serves a powerful brew of religion, rights, and politics
Heaven knows there has been no shortage this month of high-profile, and occasionally high-temperature, political debates. But the clash of ideas in the Huntington Theatre Company production of Christopher Shinn's "Now or Later'' contains an especially volatile ingredient, one that's virtually guaranteed to bring even the most arcane arguments to a boil: family. A complex father-son relationship lies at the heart of Shinn's nuanced and thought-provoking drama about freedom of speech, the West's relationship with the Muslim world, the challenges to gay rights, presidential politics, the contradictions of liberalism, and the perils of fundamentalism, whatever the religion.
Religion News Service: 'Distilled Spirits' traces birth of New Age spirituality
Gerald Heard is the most influential religious thinker you've never heard of. Without Heard, some of the major spiritual developments of 20th-century America - the introduction of Eastern mysticism, the development of the human potential movement and the spiritual use of psychedelic drugs - might never have happened. And at least one skeptical California newspaperman named Don Lattin might never have sobered up, stopped using, and found a measure of serenity and faith.
Join the conversation…
CNN: Billy Graham buys election ads after Romney meeting
The most famous and revered pastor in America, Billy Graham, is calling on voters to cast a ballot for their faith in full-page ads in the Wall Street Journal, USA Today and other newspapers. Graham's picture appears prominently in the ads, next to copy that reads, "As I approach my 94th birthday, I realize this election could be my last."