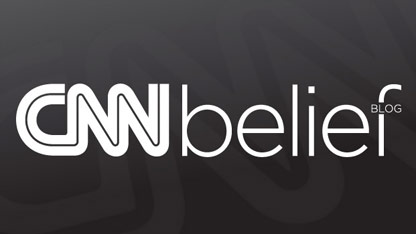 By Arielle Hawkins, CNN
Here's the Belief Blog's morning rundown of the top faith-angle stories from around the United States and around the world. Click the headlines for the full stories.
From the Blog:
CNN: iReporters: 5 life lessons from the Hajj
Millions of Muslims began the Hajj pilgrimage in Saudi Arabia on Wednesday, which represents one of the largest annual human gatherings on the planet. The Hajj is one of the five pillars of Islam, a journey every Muslim is expected to take in his or her lifetime if the person is physically and financially able. Our iReport team asked pilgrims who have performed the Hajj about how the experience changed them – and for their advice to those undertaking the pilgrimage for the first time. The result is a mix of spiritual and practical life lessons that transcend Islam.
CNN: 1 killed in shooting at Georgia megachurch
World Changers Church International in suburban Atlanta became a crime scene Wednesday when a gunman entered and began shooting, killing one, police said. The golden-domed megachurch, which claims about 30,000 members, is led by well-known prosperity minister Creflo Dollar. There were about 25 people in the church when the shooting happened, police spokeswoman Cpl. Kay Lester said.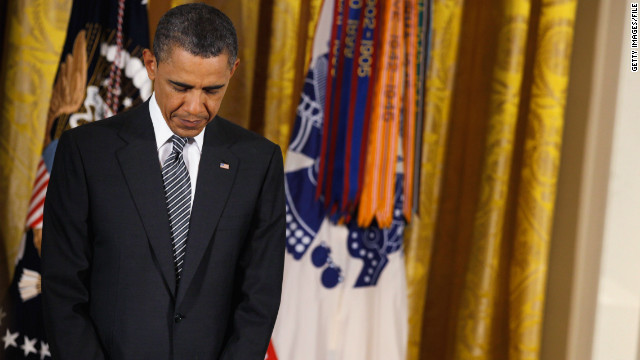 Some readers thought we went too far by asking why some thought President Barack Obama was the "wrong kind of Christian."
CNN: Look at Obama's faith draws criticism, praise
People have all sorts of questions for presidential candidates in an election year. But there was one question I asked last weekend that scores of readers griped about: Why do so many people doubt President Barack Obama's faith? Obama has talked publicly about his faith for years, but doubts persist. Why? Was it race? Was he a different kind of Christian than his predecessors? How can anyone judge whether another person is a Christian?
Belief on TV:
Enlightening Reads:
Huffington Post: Einstein 'God Letter' Sold On eBay For Just Over $3 Million
Albert Einstein's "God Letter" was sold for $3,000,100 to an anonymous online bidder. According to eBay, there were only two bids on the historic document, but the competition was enough to bump the sale to just above the asking price of $3 million, i09 notes.
Catholic News Service: Pope names six new cardinals, including US Archbishop Harvey
Pope Benedict XVI surprised pilgrims in St. Peter's Square Oct. 24 by announcing he would create six new cardinals, including 63-year-old U.S. Archbishop James M. Harvey, prefect of the papal household, in late November.
Religion News Service: Mormon missionary applications soar by 471 percent
Just two weeks since Mormon President Thomas S. Monson announced that young men could go on full-time missions for the Church of Jesus Christ of Latter-day Saints at age 18 (down from 19) and young women could go at 19 (down from 21), the Utah-based church has seen applications skyrocket from an average of 700 a week to 4,000 a week.
The Guardian: Nazi buddha from space might be fake
The narrative was, perhaps, just a little too good to be true. When news broke last month of the so-called "buddha from space" – a swastika-emblazoned statue, apparently 1,000 years old, that had been carved out of a meteorite and looted by a Nazi ethnologist – the world was enthralled. There were only, it turns out, a few slight catches. According to two experts who have since given their verdict on the mysterious Iron Man, it may have been a European counterfeit; it was probably made at some point in the 20th century; and it may well not have been looted by the Nazis. The bit about the meteorite, though, still stands.
Huffington Post: Knock-Knock-Knocking On Hell's Door
Keenan Roberts didn't invent the idea of scaring Christian youth into salvation, but he has done more than anyone else to turn it into an industry. For $299–and with the Denver-based pastor's approval–you can build your own "Hell House," complete with theatrical scenes of teen suicides and gay marriages gone wrong.
Excerpt of the Day:
The view that only heterosexual couples should be entitled to play the role of spouse within the institution of marriage is inconsistent with the principle that we should love our neighbors as ourselves.
Tenzin Norbu, author, radio host, and retired philosophy professor in his article "The Bodhisattva's View of Same-Sex Marriage"
Join the conversation…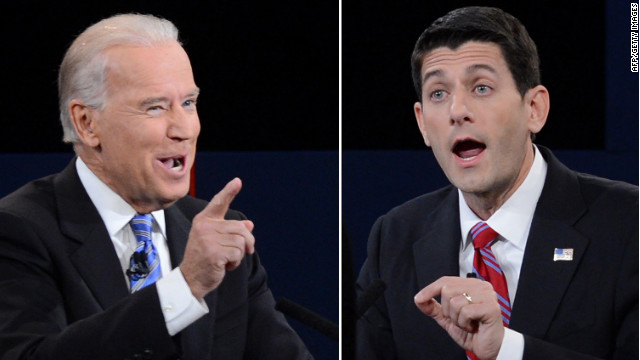 The divide between social justice Catholics and social issues Catholics became most evident during this years debate between Vice President Joe Biden and Rep. Paul Ryan.
CNN: Survey: Catholics divided on political issues, as adherent numbers decline
As important as the Catholic vote is in the 2012 election, a new survey finds that the group is far from monolithic and is not largely focused on the issues that get a lot of attention from church leaders – abortion and gay marriage. Among the Catholics surveyed by the Public Religious Research Institute, 60% believe the Church should focus more on social justice issues and their obligation to the poor, even if it means focusing less on social issues like abortion and right to life. Thirty-one percent say the opposite – they favor social issues over social justice issues.