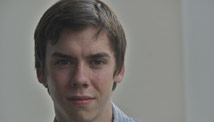 Editor's Note: Jonathan Dudley is the author of "Broken Words: The Abuse of Science and Faith in American Politics."
By Jonathan Dudley, Special to CNN
Over the course of the 2012 election season, evangelical politicians have put their community's hard-line opposition to abortion on dramatic display.
Missouri Rep. Todd Akin claimed "legitimate rape" doesn't result in pregnancy. Indiana Senate candidate Richard Mourdock insisted that "even when life begins in that horrible situation of rape, that it is something that God intended to happen."
While these statements have understandably provoked outrage, they've also reinforced a false assumption, shared by liberals and conservatives alike: that uncompromising opposition to abortion is a timeless feature of evangelical Christianity.