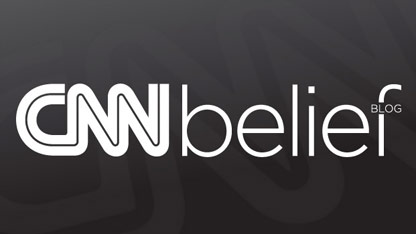 By Arielle Hawkins, CNN
Here's the Belief Blog's morning rundown of the top faith-angle stories from around the United States and around the world. Click the headlines for the full stories.
From the Blog: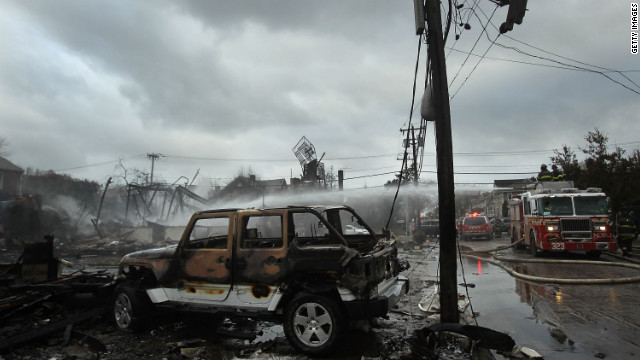 Burned-out vehicles and destroyed homes line a street in Breezy Point, located on the western end of the Rockaway peninsula in New York.
CNN: Online conversations around Sandy feature God, prayer and atheism
As millions of Americans begin to clean up from Superstorm Sandy, many will turn to insurance companies to cover damages caused by an "act of God." It's legalese for natural disasters. Some of the online conversation around Sandy have treated it as such an act, with the term "prayer" trending on Facebook on Monday, as the nation awaited the storm's landfall. We noticed four themes emerging that touch on God and religion on Facebook, Twitter and in CNN.com's comments sections:
Tweet of the Day:
[tweet https://twitter.com/tariqramadan/status/263522409615872000%5D
Enlightening Reads:
Religion News Service: Looking for an undecided voter? Check the pulpit
Pollsters and politicians hunting for the rare and elusive undecided voter might want to train their sights on the pulpit. A whopping 22 percent of Protestant pastors haven't settled on a presidential candidate, according to a survey released earlier this month by LifeWay Research. By comparison, just 4 percent of all likely voters remain undecided, according to Gallup.
Washington Post: Mormon church is conspicuously absent in Md. same-sex marriage referendum
Maryland activists working to overturn same-sex marriage have had to get used to one surprising absence from their religious coalition: Mormons. A huge amount of Mormon money and foot soldiers and the support of church leadership were credited with an epic win for traditional marriage in 2008 when California voters approved Proposition 8, which said that only marriage between a man and woman would be recognized in the state. And the D.C. region has one of the largest communities of Mormons outside the West. But Mormon leaders in Maryland have been silent on the ballot measure to affirm or toss the state's new same-sex marriage law.
Religion News Service: Mass. Supreme Court to hear case against 'under God' in Pledge of Allegiance
Massachusetts' Supreme Judicial Court has agreed to hear the appeal of a non-religious family that's challenging the mandatory daily recitation of the Pledge of Allegiance in their children's classrooms. The family, who are secular humanists, claim that the phrase "under God" in the pledge is a violation of the state's constitutional ban on religious discrimination.
The Guardian: Stonewall's bigot award prompts banks' threat to withdraw sponsorship
Stonewall has promised to press ahead with its annual bigot of the year award, despite pressure from two leading banks which have threatened to withdraw sponsorship. Barclays and Coutts both say they will rethink their support for the British gay charity's annual awards following complaints from Christian campaigners about the singling out of individuals for the bigot category.
Reuters: Polish court rules against rocker who tore up Bible on stage
Poland's Supreme Court has opened the way for a blasphemy verdict against a rock musician who tore up a Bible on stage, a case that has pitted deep Catholic traditions against a new desire for free expression. Adam Darski, front man with a heavy metal group named Behemoth, ripped up a copy of the Christian holy book during a concert in 2007, called it deceitful and described the Roman Catholic church as "a criminal sect".
I guess in the past decades or so we were so focused on how to do things all over the world – churches were trying to strategize. In itself it is not bad. But we might forget that faith is not a product of a strategy…Faith might bring forth new strategies. But if it is not rooted in friendship with Jesus Christ and the following of Jesus Christ, then what kind of evangelization will happen?
- Archbishop Luis A. Tagle of the Philippines, a new cardinal-elect, spoke to the Catholic News Agency after attending the new evangelization synod in Rome.
Opinion of the Day: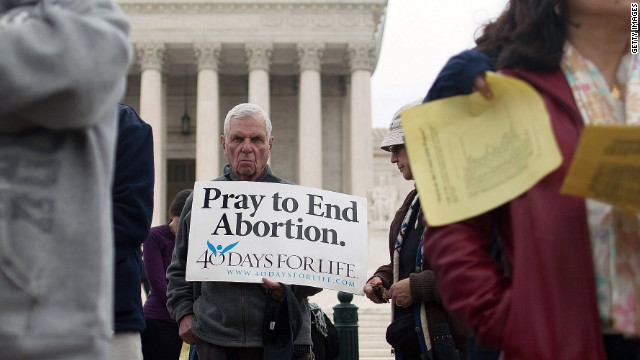 My Take: When evangelicals were pro-choice
Jonathan Dudley, author of "Broken Words: The Abuse of Science and Faith in American Politics," explains why Missouri Rep. Todd Atkin's comments about what he termed legitimate rape have "reinforced a false assumption, shared by liberals and conservatives alike: that uncompromising opposition to abortion is a timeless feature of evangelical Christianity."
Join the conversation…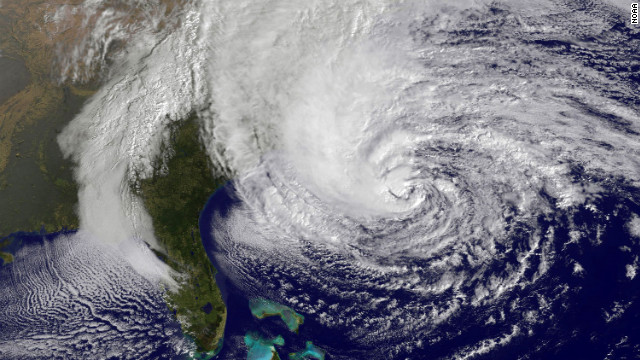 A NASA image of Hurricane Sandy.
CNN: My Take: God not in whirlwinds of Sandy, presidential race
Stephen Prothero, Boston University religion scholar and author of "The American Bible: How Our Words Unite, Divide, and Define a Nation," explains why labeling Hurricane Sandy as the will of God paints the Lord as a capricious deity.