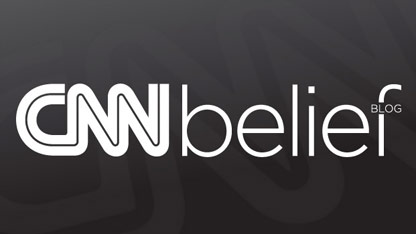 By Arielle Hawkins, CNN
Here's the Belief Blog's morning rundown of the top faith-angle stories from around the United States and around the world. Click the headlines for the full stories.
From the Blog: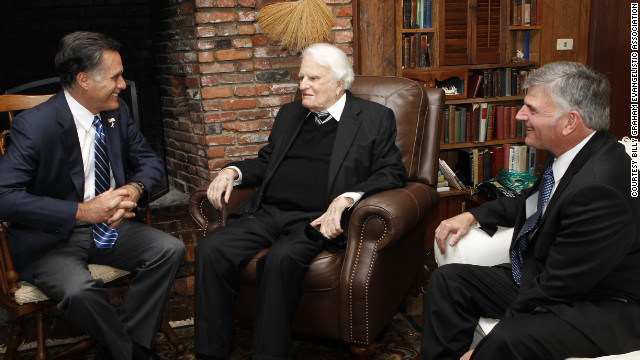 Mitt Romney meets Thursday with the Rev. Billy Graham and his son Franklin Graham.
CNN: My Take: Billy Graham and Ralph Reed are putting politics before God
Stephen Prothero, Boston University religion scholar and author of "The American Bible: How Our Words Unite, Divide, and Define a Nation," asks: "Why are evangelicals like Billy Graham and Ralph Reed stumping for Mitt Romney? And why are roughly three-quarters of white evangelicals inclined to vote for him?"
Tweets of the Day:
[tweet https://twitter.com/DalaiLama/status/264301382088159234%5D
[tweet https://twitter.com/RickWarren/status/264245776601985024%5D
Belief on TV:
Enlightening Reads:
Religion News Service: Hawaii Democrat poised to be first Hindu in Congress
Hindu Americans have run America's major companies and universities, won Nobel prizes and Olympic gold medals, directed blockbuster movies, and even flown into space. But one profession has so far been out of reach: Member of Congress. That may change next week in Hawaii's 2nd congressional district, where Democrat Tulsi Gabbard is poised to win an out-of-nowhere bid over Republican opponent Kawika Crowley. Gabbard was leading Crowley 70 percent to 18 percent, according to an Oct. 12 poll by the Honolulu Civil Beat.
JTA: Anti-Semitic incidents in U.S. declined by 13 percent in 2011, ADL audit finds
The number of anti-Semitic incidents in the United States declined by 13 percent in 2011, an annual audit of anti-Semitic incidents found. The annual Anti-Defamation League Audit of Anti-Semitic Incidents, released Thursday, reported a total of 1,080 incidents of assault, vandalism and harassment, compared to 1,239 incidents reported in 2010.
Huffington Post: Daniel Jenky, Illinois Catholic Bishop, Orders Anti-Obama Letter To Be Read In Diocese
Earlier this year, a Roman Catholic bishop came under fire from the Anti-Defamation League and others for comparing President Barack Obama to Joseph Stalin and Adolf Hitler during a sermon delivered at an Illinois church. Now, as the 2012 election approaches, Bishop Daniel Jenky of Peoria has reportedly ordered "every priest in his diocese" to read an anti-Obama letter to their congregations.
The Salt Lake Tribune: Russian affront: Pro-Kremlin youths want Mormon missionaries out
A pro-Kremlin youth group is calling for a ban on all Mormon missionaries in Russia, alleging the LDS proselytizers are "potential American spies" and that many join the FBI or CIA after their two-year church service. The group, the youth wing of the country's ruling party, staged a protest Thursday in front of the Utah-based church's Moscow headquarters, USA Today reported, holding signs that read, among other slogans, "No, to foreign agents!"
The Christian Science Monitor: All politics is local, even the US election as seen by Kenyans
Kenyans are closely watching the US presidential election, with two groups in particular rooting for each of the candidates. US President Barack Obama's reelection bid is preoccupying the people in Nyang'oma Kogelo, his Kenyan father's home village, as challenger Mitt Romney's run is invigorating Mormons in the East African country. Mr. Romney's candidacy has thrust the Christian group into the spotlight here, with its leaders on Monday unveiling a website called Kenya Mormon Newsroom to help answer questions ignited by the American political process. Leaders say the church maintains a firm political neutrality.
Join the conversation…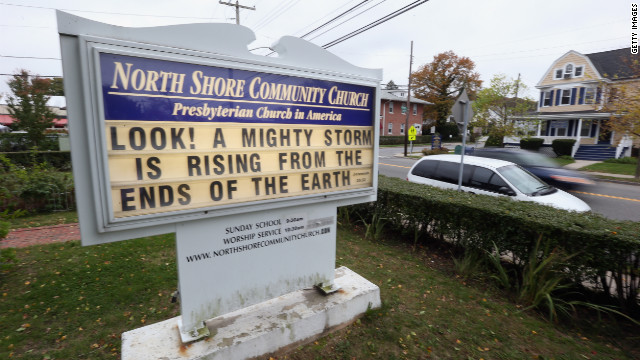 A church sign from Sunday in a town on Long Island, New York.
CNN: Online conversations around Sandy feature God, prayer and atheism
As millions of Americans begin to clean up from Superstorm Sandy, many will turn to insurance companies to cover damages caused by an "act of God." It's legalese for natural disasters. Some of the online conversation around Sandy have treated it as such an act, with the term "prayer" trending on Facebook on Monday, as the nation awaited the storm's landfall. We noticed four themes emerging that touch on God and religion on Facebook, Twitter and in CNN.com's comments sections.