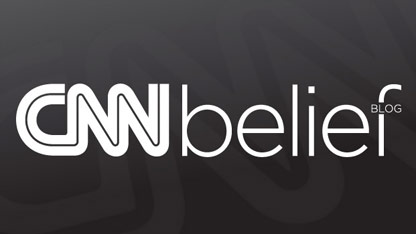 By Arielle Hawkins, CNN
Here's the Belief Blog's morning rundown of the top faith-angle stories from around the United States and around the world. Click the headlines for the full stories.
From the Blog: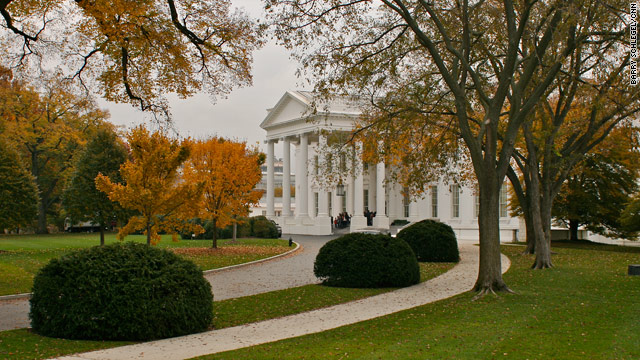 CNN: What would a Mormon White House look like?
Should Mitt Romney win the presidency next Tuesday, it will mark an historic first: a Mormon couple moving into the White House. What would this mean and look like? Would there be "dry" state dinners, since faithful Mormons don't do alcohol? Would Secret Service tag along to sacred ceremonies only open to worthy church members? What book would a President Mitt Romney use to take his oath of office? We can't be absolutely sure about all the answers. But if the practices and homes of devout Mormons like the Romneys – not to mention his history as governor of Massachusetts – are any indication, we can begin to paint a picture of what a Romney-inhabited White House might look like.
CNN: Do you believe in a red state Jesus or a blue state Jesus?
If elections are about choices, so is faith. And in Christianity, liberals and conservatives choose to see Jesus in different ways. Some liberals see Jesus as a champion of the poor who would support raising taxes on the wealthy, while some conservatives think Jesus would be more concerned with opposing abortion and same-sex marriage. Good luck to anyone who tries reconciling their Jesus with the biblical accounts of his life. Even Jesus' earliest followers clashed over who he was and what he meant.
Photos of the Day:
Torah scrolls were laid out to dry over the pews at the Mazel Academy in Brooklyn, New York after being soaked by the damaging waters of Superstorm Sandy.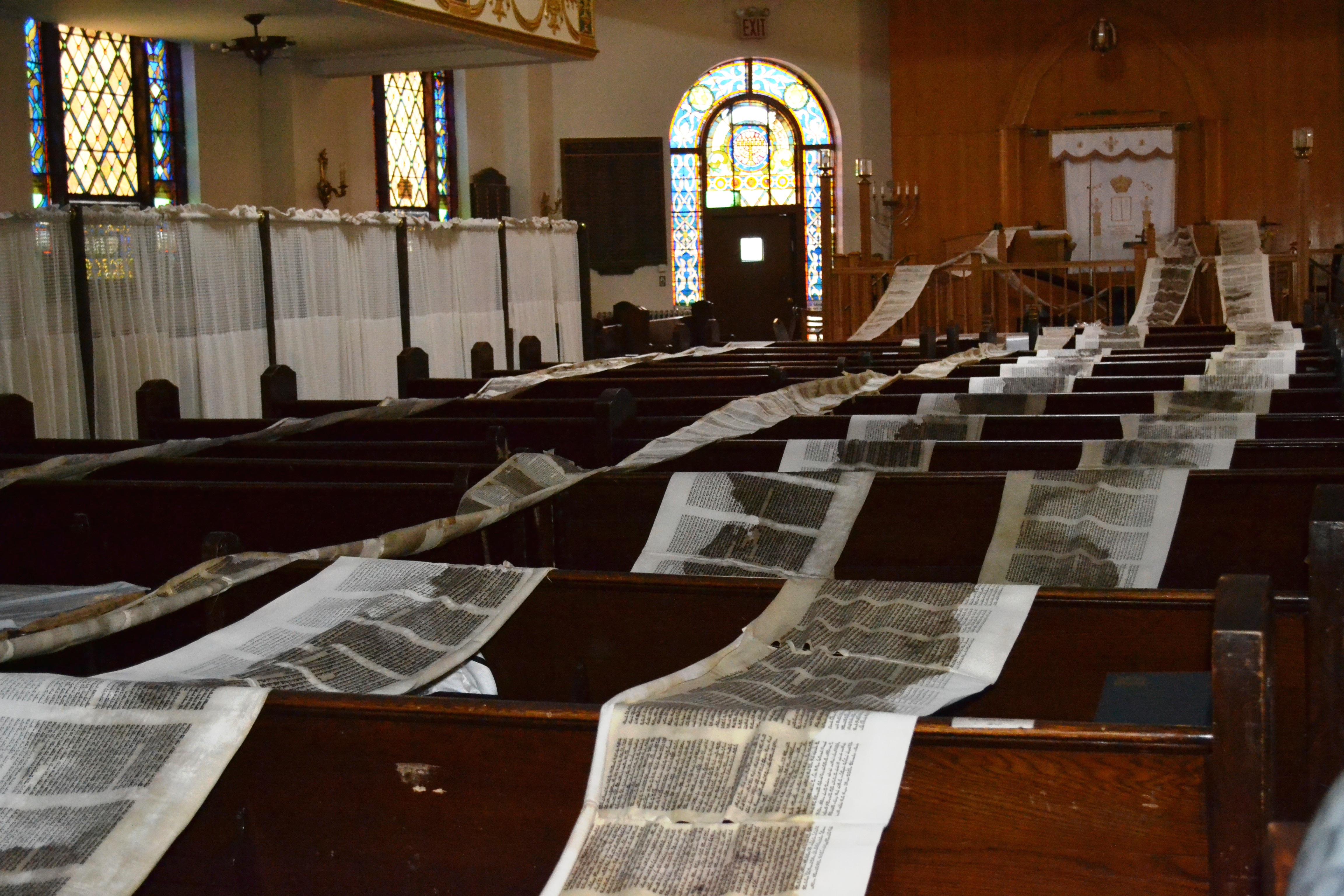 Photo credit: Chabad.org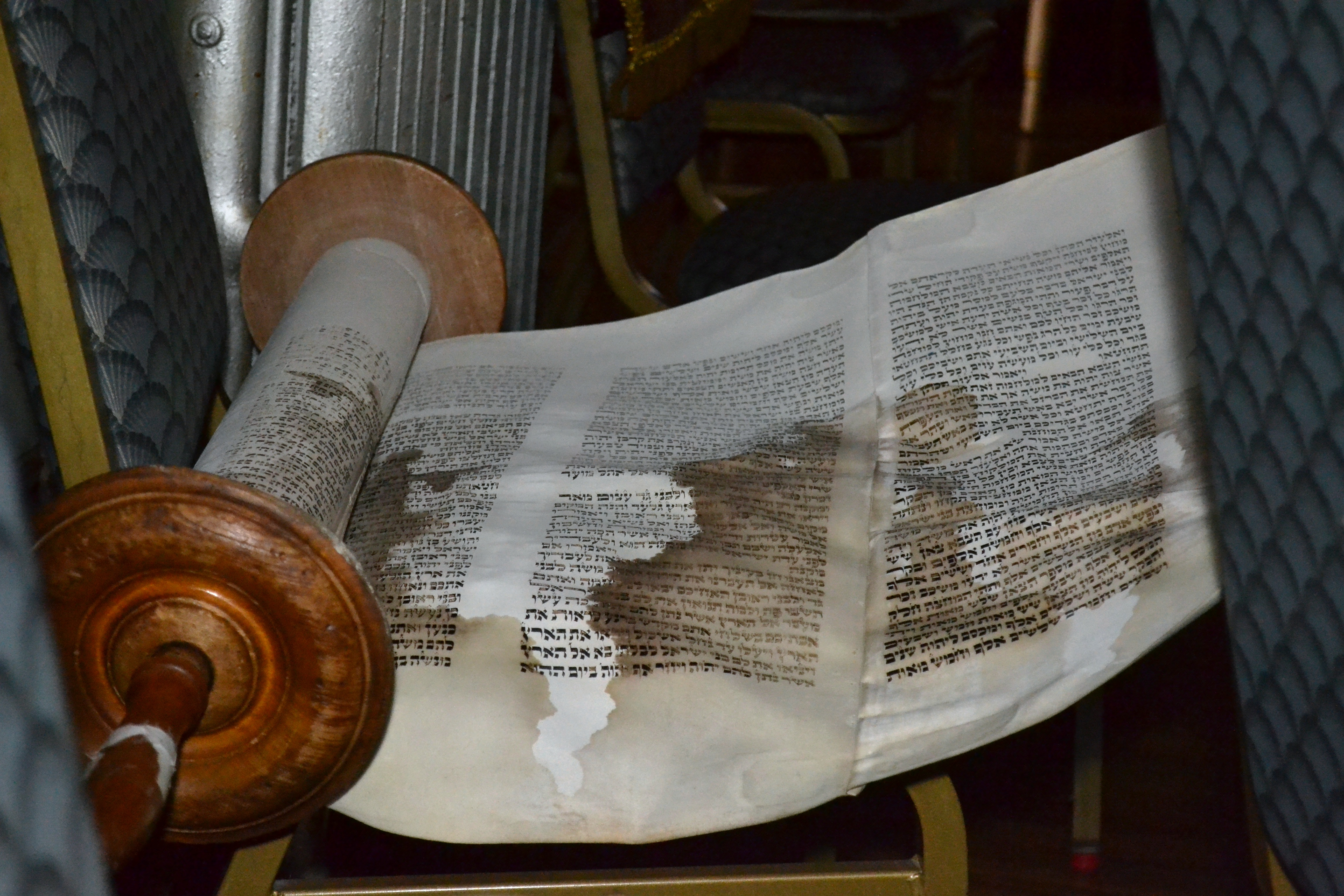 Photo credit: Chabad.org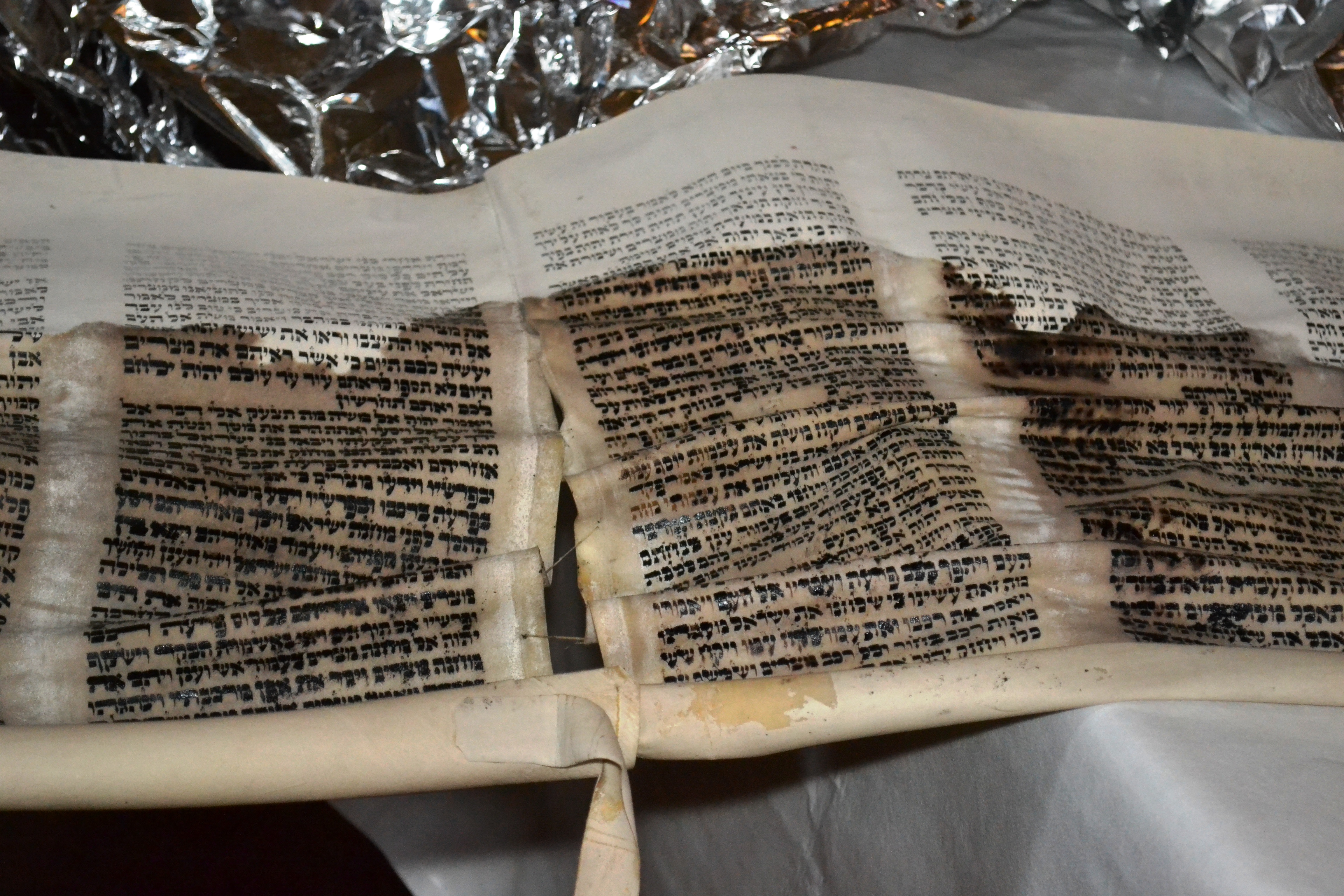 Photo credit: Chabad.org
Belief on TV:
Enlightening Reads:
The Guardian: Egypt's new Coptic pope faces delicate balancing act
Some huddle in conclave before announcing their decision in a puff of smoke. Others ballot church dignitaries and pray for the wisdom to elect the right leader. Not so the Coptic church, which on Sunday selected its new pope by getting a blindfolded boy to pick a name from a bowl. The winner, Bishop Tawadros, became Pope Tawadros II. They call it the altar lottery, and it's how the Coptic Orthodox church has been selecting its heads since the 18th century.
Religion News Service: A Religious Breakdown of 12 Battleground States
Our resident religion & politics guru Mark Silk assesses the religious layout of 12 battleground states – and explains why religion will matter on Election Day.
Catholic News Agency: Mother Cabrini shrine reopens in Chicago after a decade
After being closed for 10 years, the reopening of the National Shrine of Saint Frances Xavier Cabrini in Chicago has helped energize the religious congregation she founded. Sister Joan McGlinchey, the Missionary Sisters of the Sacred Heart of Jesus' representative at the shrine, said Mother Cabrini had "particular concern" for the poor and vulnerable, and the shrine "celebrates and remembers her holiness and her mission."
U.S. Catholic: Read: Gandhi and the Unspeakable
It's a slight book, but a profound one: In just 126 pages, author and theologian James Douglass explores the conspiracy behind the assassination of Mahatma Gandhi, revered by Indians as the father of India's independence from 90 years of British rule. When he was shot at age 78, Gandhi had been fasting to end the terror that raged between Muslims and Hindus following partition. Grief-stricken, nearly a million people, Hindu and Muslim alike, stood in the boiling sun waiting for Gandhi's body to reach the Yamuna River for cremation. Behind the scenes, Hindu nationalist Vinayak Damodar Savarkar had masterminded this murder and went free; his puppet, Nathuram Godse, was executed for firing the fatal shots.
Huffington Post: Breezy Point Catholics Meet For Mass After Hurricane Sandy, Taking 'Strength In Faith'
Some came by foot, walking miles in mud-soaked jeans and galoshes from cold shelters and barely inhabitable homes. Others carpooled from far-flung cities and boroughs where they had sought refuge. They came bearing small crosses, candles, hymn books and American flags, and squeezed into pews in one of the few familiar spaces left intact after Hurricane Sandy tore through Breezy Point, a tight-knit oceanside community and one of the city's most devastated neighborhoods.
Reuters: French RC Church says gay marriage for few, to be imposed on all
France's leading Roman Catholic prelate said on Saturday a government plan to legalize same-sex marriage would profoundly affect the equilibrium of French society, calling it a reform for the few not the many. Speaking in the pilgrimage town of Lourdes, Paris Cardinal Andre Vingt-Trois urged Catholics to show their opposition to a planned marriage reform by writing and speaking to their elected officials and through other "democratic means of expression".
Quote of the Day:
The President sends his warm congratulations to Coptic Orthodox Christians and all Egyptians on the joyous occasion of the selection of Bishop Tawadros as the 118th Pope of Alexandria and Patriarch of all Africa on the Holy See of St. Mark the Apostle. The United States shares Bishop Tawadros' commitment to unity, tolerance, and interfaith dialogue. We wish him great success in leading the Middle East's largest Christian community during a time of great change in the region, and reaffirm our strong support for religious freedom and mutual respect among people of all faiths. The American people will continue to stand with Egyptians of every faith as they work to fulfill the goals of their revolution, including freedom, dignity, and economic opportunity.
- November 04, 2012 Statement by the United States Press Secretary Jay Carney on the Selection of the Coptic Pope
Opinion of the Day: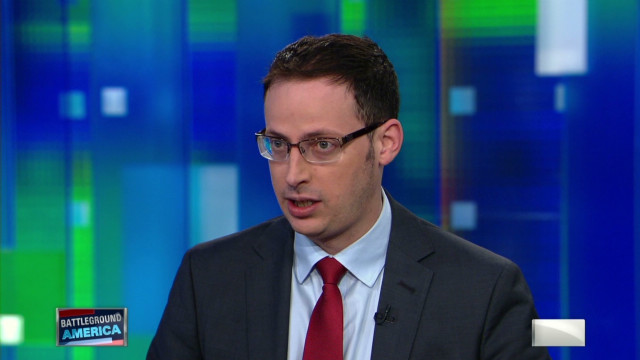 Nate Silver's blog at The New York Times has consistently predicted President Barack Obama will likely be re-elected.
CNN: My Take: I've got my money on the Church of Nate Silver
Stephen Prothero, a Boston University religion scholar and author of "The American Bible: How Our Words Unite, Divide, and Define a Nation," discusses "the war on Nate Silver" and explains why "what we are witnessing is in my view a major shift in American political life not unlike the shift in American religious life brought on by the First Great Awakening."
CNN: My Take: On Election Day, proclaiming my loyalty to Jesus
Mark Schloneger, pastor of North Goshen Mennonite Church in Goshen, Indiana, says that he "initiated the Election Day Communion Campaign out of a concern that Christians in the United States are being shaped more by the tactics and ideologies of political parties than by our identity and unity in Christ." He goes on explain that "Gathering for Communion on Election Day seems fitting, for the practice of Communion is an inherently political act. It is both a pledge of allegiance to Jesus and a declaration of independence from all other powers making claims on our bodies, minds and souls."
Join the conversation…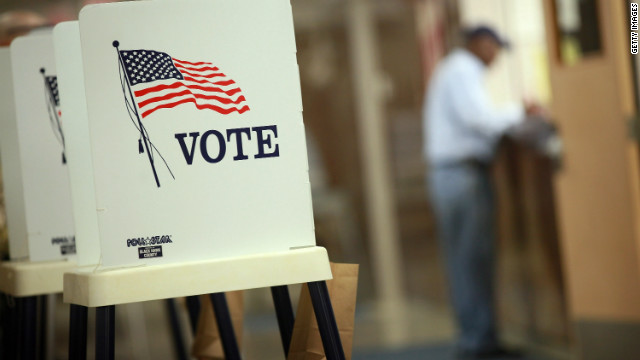 CNN: My Take: Billy Graham and Ralph Reed are putting politics before God
Stephen Prothero, Boston University religion scholar and author of "The American Bible: How Our Words Unite, Divide, and Define a Nation," asks: "Why are evangelicals like Billy Graham and Ralph Reed stumping for Mitt Romney? And why are roughly three-quarters of white evangelicals inclined to vote for him?"