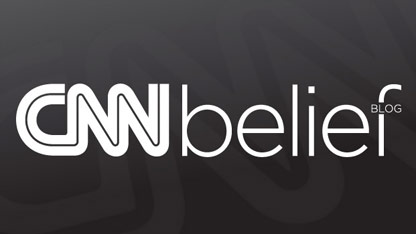 By Arielle Hawkins, CNN
Here's the Belief Blog's morning rundown of the top faith-angle stories from around the United States and around the world. Click the headlines for the full stories.
From the Blog: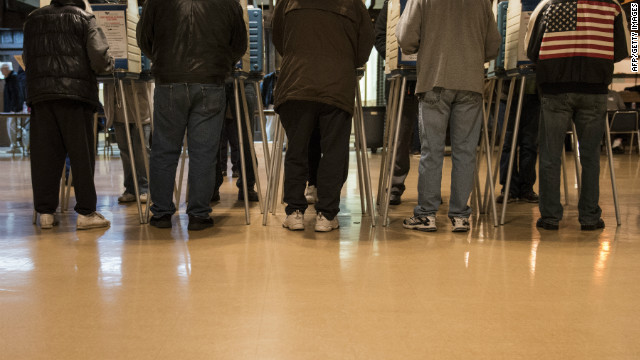 CNN: Your Take: Should we have polling places in churches?
It's an election issue that gets virtually no attention, but we found out today that many of you do feel strongly about it: Churches being used as Election Day polling places. A guest Belief Blog piece on the subject Tuesday morning, "My Take: Stop using churches as polling places," fetched more than a thousand comments, prompting us to ask Twitter followers to share their church-based voting experiences and pictures. Then we noticed the "My Take" rising to near the top of reddit politics, sparking a lively discussion there.
Tweet of the Day:
[tweet https://twitter.com/YAmericanMuslim/status/266063684923699200%5D
From the CNN Vault:
Enlightening Reads:
Jewish Daily Forward: Obama Rides Jewish Mandate to Second Term
President Barack Obama rode a renewed mandate from Jewish voters to win an historic second term in the White House. With a list of swing states painted blue as the vote count proceeded, Obama's Democratic victory was clinched with narrow predicted victories in the battleground states of Florida and Ohio, both with significant Jewish populations.
Religion News Service: Watchdog group accuses Catholic bishops of campaigning for Romney, asks IRS to investigate
A public watchdog group is charging the U.S. Conference of Catholic Bishops with openly politicking on behalf of Republican presidential candidate Mitt Romney and it wants the Internal Revenue Service to explore revoking the hierarchy's tax-exempt status. "In completely unqualified terms, the IRS should immediately tell the Conference of Catholic Bishops that the conduct of its members is beyond the pale," said Melanie Sloan, executive director of Citizens for Responsibility and Ethics in Washington.
Reuters: New Coptic Orthodox pope says Egypt's constitution must be inclusive
The new Coptic Orthodox pope said on Monday that a constitution being drafted by Egypt's politicians must be inclusive and the church would oppose any text that only addressed one part of the Muslim-majority nation.
EWTN: Cardinal Wuerl says all Catholics called to personal conversion
All Catholics are called to participate in the New Evangelization by renewing their own faith so that they can witness to those around them, said Cardinal Donald W. Wuerl of Washington, D.C. Members of the faith "have to get back to inviting people into that experience, that encounter with Christ," he noted, because it is only once people have embraced the Risen Lord that they can embrace the Christian vision of countering social and moral problems.
The Guardian: Spanish photographer wins UK portrait prize with moment in Mennonite life
A photograph of a woman who was, for religious reasons, a reluctant sitter has been named winner of one of the UK's most prestigious portrait prizes. The London-based Spanish photographer Jordi Ruiz Cirera won the £12,000 Taylor Wessing photographic portrait prize for his image of a 26-year-old Bolivian woman called Margarita Teichroeb. Her shyness stems from the fact she is a Mennonite. The religious community generally forbids images, with some members believing photographs are a form of graven image.
Religion News Service: Jews push back against Scouts over policy banning gays
For nearly a decade, hundreds of local Boy Scouts have learned the virtues of the Ten Commandments on an annual Thanksgiving holiday hike to churches, synagogues and mosques, where clergy and scholars explained their faiths' take on the ancient code. But this year, Touro Synagogue, a major Reform congregation and a longtime partner, has told the organization it's no longer willing to take part because the Scouts deny membership to gay troop leaders and gay Scouts.
Quote of the Day:
The nation chose another leader, so Ann and I earnestly pray for him and this great nation.
– Gov. Mitt Romney, as he delivers his concession speech Thursday, November 7, 2012.
Opinion of the Day: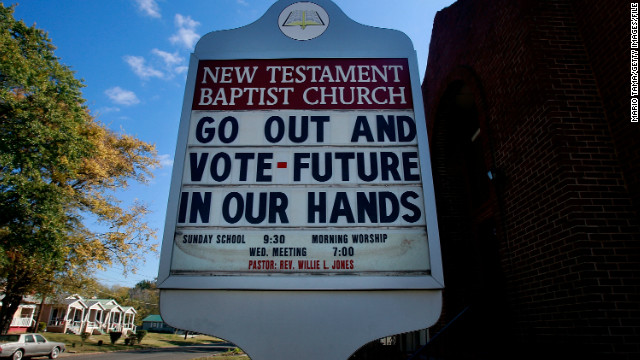 CNN: My Take: Stop using churches as polling places
Rev. Barry W. Lynn, executive director of Americans United for Separation of Church and State, describes some interesting studies suggesting that voting in a place of worship can influence voters.
Join the conversation…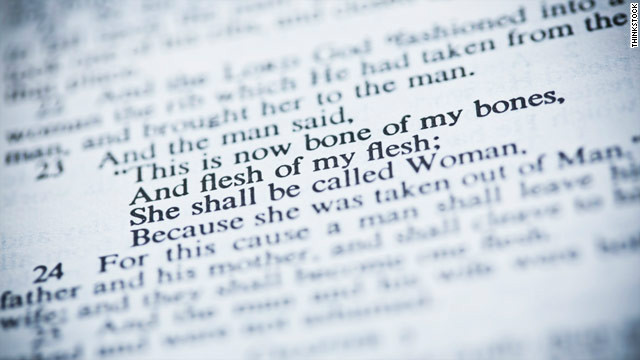 How many times do hot-button issues come up in the Bible?
CNN: My Take: Counting the Bible's words doesn't yield a Republican Jesus
Stephen Prothero, Boston University religion scholar and author of "The American Bible: How Our Words Unite, Divide, and Define a Nation," responds to angry emails he received after writing a Belief Blog post in which he takes issue with evangelicals using Jesus as a political tool to benefit the Republican Party.