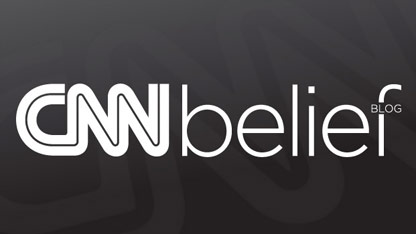 By Arielle Hawkins, CNN
Here's the Belief Blog's morning rundown of the top faith-angle stories from around the United States and around the world. Click the headlines for the full stories.
From the Blog: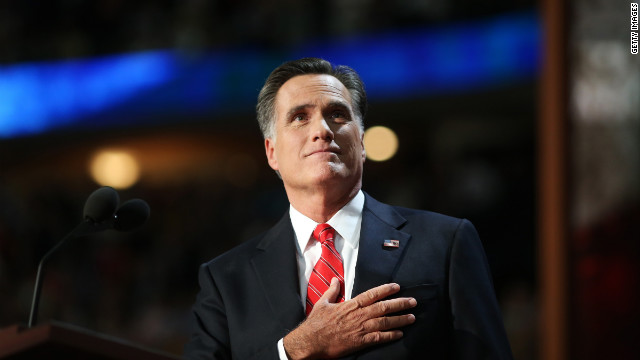 CNN: Romney's loss closes out 'Mormon moment'
Mitt Romney's defeat appears to close out a years-long "Mormon moment," a period of national fascination with the Church of Jesus Christ of Latter-day Saints. It has also provoked Mormon disappointment; Romney would have been first Latter-day Saint in the White House, culminating a decades-long process of growing Mormon acceptance and influence.
Photo of the Day: Photo Credit: STRDEL/AFP/Getty Images
Exiled Tibetan Buddhist monks pray as they mourn those who died in protest against Chinese rule on November 08, 2012. One of the dead Wednesday was a 15-year-old monk, who set himself alight with two other monks in a majority Tibetan region of Sichuan Province, said the Tibetan Centre for Human Rights and Democracy. They cried "freedom for Tibet" and for the "return of the Dalai Lama." The other two monks, both 16, were hospitalized.
Enlightening Reads:
Huffington Post: Salvatore Cordileone, San Francisco Archbishop, Releases Statement Against Gay Marriage Victories
As one of the authors of California's same-sex marriage ban, San Francisco's newly appointed Catholic Archbishop Salvatore Cordileone is hardly a friend of the LGBT community. But after the release of his statement on the same-sex marriage victories in Maine, Maryland, Washington and Minnesota on Tuesday, anyone wondering if this guy could possibly alienate himself from the LGBT community further learned that the answer is, sadly, yes.

New York Times: Getting Into a Benefactor's Head
Jen Shang understands the power of prayer — to open wallets. Ms. Shang, who bills herself as the only philanthropic psychologist in the world, recently advised a religious organization to tinker with a direct-mail fund-raising solicitation, to encourage potential donors to pray before deciding to give. Some religious people, Ms. Shang found, "pray and read Bibles when making a major life decision before they talk to others, think about it, meditate about it, let their emotions cool down." The experiment paid off. In early research, the solicitation with the suggestion of prayer "significantly" increased the campaign's response rate compared with previous appeals.
Religion News Service: American Muslims celebrate defeat of congressional critics
American Muslims are celebrating the ouster of two congressmen known for their anti-Islamic rhetoric, and heralding the outcomes as a sign that Muslim voters, at least in some districts, are a political force to be reckoned with. "These encouraging results clearly show that mainstream Americans reject anti-Muslim bigotry by candidates for public office and will demonstrate that rejection at the polls," said Nihad Awad, executive director of the Council on American-Islamic Relations.
Reuters: Czech parliament votes to return church property confiscated by communists
The Czech parliament on Thursday approved an ambitious plan to return billions of dollars worth of church property that was confiscated by the communists in a vote that represented a victory for Prime Minister Petr Necas. The law envisages handing churches land, property, and financial compensation worth about $7 billion over a period of 30 years. Under the plan, the churches would become independent from the state and gradually stop getting government financing.
Quote of the Day:
If peace is to be authentic and enduring, it must be built on the pillars of truth, justice, love and freedom, and all young men and women need to be taught above all to act truthfully and justly in love and freedom.
- Cardinal Tauran and Father Ayuso, leaders of the Pontifical Council for Interreligious Dialogue
Opinion of the Day: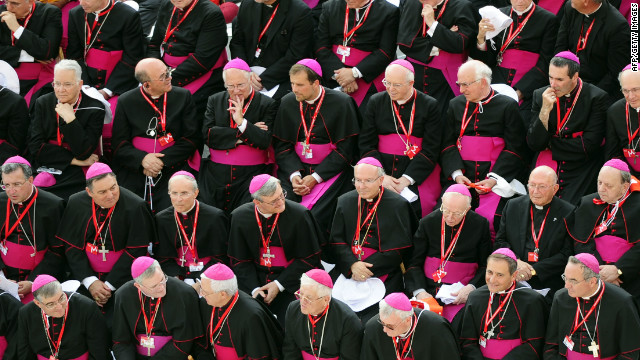 The American bishops staged a rigorous campaign against the White House's new contraception mandate.
CNN: My Take: Catholic bishops' election behavior threatens their authority
Vincent Miller, Gudorf Chair of Catholic Theology and Culture at the University of Dayton., argues that "By putting voters in a 'with us or against us' bind, some of America's bishops have risked eroding their own authority."
Join the conversation…
CNN: Election results raise questions about Christian right's influence
For many conservative Christian leaders, it was a nightmare scenario: Barack Obama decisively re-elected. Same-sex marriage adopted by voters in some states. Rigorously anti-abortion candidates defeated in conservative red states.