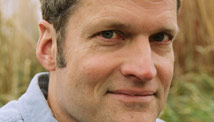 Editor's Note: Stephen Prothero, a Boston University religion scholar and author of "The American Bible: How Our Words Unite, Divide, and Define a Nation," is a regular CNN Belief Blog contributor.
By Stephen Prothero, Special to CNN
"It's demography, stupid!" is the new mantra for analyzing the 2012 election, in which African Americans, Asian Americans and Latinos cast their votes in overwhelming numbers for President Obama.
But religious diversity was another key theme. How so? Let me count the ways.
1. The first Hindu in the House
Thanks to Hawaii's 2d congressional district, a Hindu has been elected for the first time to the House of Representatives. Tulsi Gabbard, a Democrat who was born in American Samoa, served in the Hawaii National Guard and was deployed to Baghdad and Kuwait, crushed Republican Kawaki Crowley with over three-quarters of the votes.
Opinion: Moving on from elections as American rite
Gabbard is a Vaishnava Hindu, which means she worships Vishnu. The key scripture in her Hindu tradition is the Bhagavad Gita, a meditation on duty in the face of war.
2. The first Buddhist in the Senate
Democrat Mazie Hirono, who vacated the House seat in Hawaii that Gabbard just won, handily defeated Republican Linda Lingle to become the first Buddhist (and the first Asian-American woman) elected to the U.S. Senate. Hirono, who describes herself as a non-practicing Buddhist, and Hank Johnson (D-Georgia) became the first Buddhists in the U.S. House when they were sworn in in 2007.
3. Out with one atheist, in with another
Pete Stark, who has served California's 13th congressional district for 40 years, came out as an atheist in 2007 and since that time has been a standardbearer in Washington for secular Americans. He lost on Tuesday to Democrat Eric Swalwell, who criticized him during the campaign for voting against a bill that reaffirmed "In God We Trust" as our national motto.
Election results raise questions about Christian right's power
In a very tight race in Arizona, however, Kyrsten Sinema, a Democrat, appears poised to win by some 2000 votes over Republican Vernon Parker. If that result holds up, Sinema would become the first member of Congress to identify herself as bisexual. Sinema, who was raised a Mormon, also describes herself as a nontheist. It looks like she will replace Stark as the only openly atheist in Congress.
4. A successful (and relatively uneventful) "Mormon moment"
As Mitt Romney started to home in on the Republican presidential nomination, many Mormons started to ask whether his run would be good for the LDS Church. The verdict right now seems to be yes.
Follow the CNN Belief Blog on Twitter
Although some voters on both the secular left and the Religious Right doubtless opposed his candidacy because of his faith, Romney's Mormonism turned out to be far less of an issue than many suspected. In the end, 79 percent of white evangelicals (many of whom might have denounced Mormonism as a "cult" in prior years) cast their lot with Romney — the same portion that voted for George W. Bush in 2004.
5.  Evangelicals draw the line
Although it often seems to my friends in Boston and San Francisco that white evangelicals are a majority in U.S. politics, they, too, are a minority, accounting for 24% of the electorate. And though they voted overwhelmingly for Romney, they would not go as far as some on the right wanted to take them.
CNN's Belief Blog: The faith angles behind the biggest stories
Only a quarter of white evangelicals believe that abortion should always be illegal, and opposition of Todd Akin in Missouri and Richard Mourdock in Indiana to abortion even in cases of rape seem to have cut into their white evangelical base. According to Robert P. Jones of the Public Religion Research Institute, 57 % of white evangelicals supported Akin (20 points behind Romney's 77 percent support there) while 69% of this group supported Mourdock (11 points behind Romney's 80 percent).
6. Jewish support for Obama drops

Of all the religious groups tracked by the Pew Forum, the Jewish vote showed the biggest change between 2008 and 2012. Whereas 78 percent of U.S. Jews supported Obama in 2008, that figure fell to just 69 percent in 2012. Tensions between the president and Israel's Prime Minister Benjamin Netanyahu over over settlements in Israel and Iran's nuclear threat likely account for at least some of that shift.
7.  "Nones" on the Obama Bus
According to the Pew Forum, religiously unaffiliated voters — "nones" in poll-speak — also went strongly for Obama, but their support was more tepid this year, down from 75% in 2008 to 70% in 2012. The longstanding preference of religiously unaffiliated voters for the Democrats may be moderating as the Democratic Party continues to walk away from its historical aversion to mixing church and state.
The opinions expressed in this commentary are solely those of Stephen Prothero.