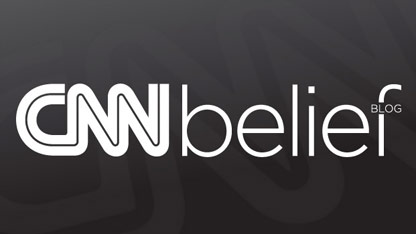 By Arielle Hawkins, CNN
Here's the Belief Blog's morning rundown of the top faith-angle stories from around the United States and around the world. Click the headlines for the full stories.
From the Blog: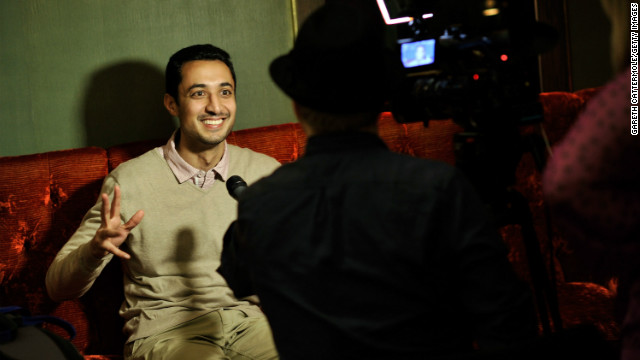 Riaad Moosa says that Islam is a religion which is tolerant and open to comedy, especially in South Africa.
CNN: Comic talks Muslim humor and Islamophobia
If laughter is the best medicine then few are more qualified to offer a prescription than Riaad Moosa. The South African comic-turned-movie-actor is a fully trained doctor, but it's his Indian heritage and Muslim faith that provide the basis for his stand-up material. "I'm a comedian who happens to be Muslim [and] my comedy stems on all forms of my identity," he says.
CNN: Liberal Catholics use election results to battle bishops
Emboldened by the re-election of President Barack Obama, a cadre of liberal Catholic activists and groups is waging a campaign alleging that America's Catholic bishops are out of touch with Catholic laypeople. The Catholic bishops, who are in Baltimore this week for a quarterly meeting, spoke out against the Obama administration during the election cycle over what they said were White House violations of religious freedom.
Photo of the Day: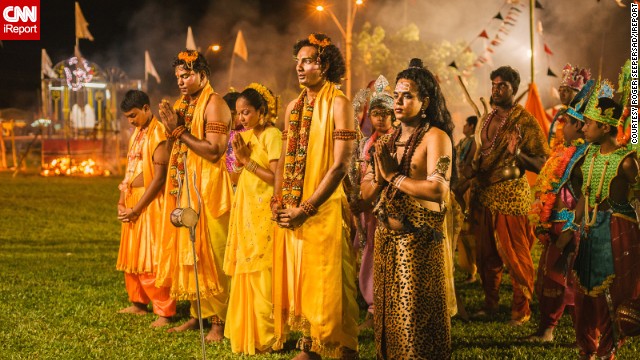 For Roger Seepersad from the Caribbean island of Trinidad, Diwali offers the perfect opportunity to snap some spectacular images. This photo shows actors praying at the end of a re-enactment of the life of the Indian king Lord Ram.
Enlightening Reads:
Religion News Service: Catholic bishops fail to agree on statement on the economy
A divided Catholic hierarchy on Tuesday (Nov. 13) failed to agree on a statement about the economy after a debate that revealed sharp differences over the kind of social justice issues that were once a hallmark of the bishops' public profile.
Los Angeles Times: Growing ties between Egypt, Turkey may signal new regional order
Egypt and Turkey are forging an alliance that showcases two Islamist leaders maneuvering to reshape a Middle East gripped by political upheaval and passionate battles over how deeply the Koran should penetrate public life. Each country has a distinct vision of political Islam, but Turkey, which straddles Europe and Asia, and Egypt, the traditional heart of the Arab world, complement each other for now. Turkey's strong economy may help rescue Egypt from financial crisis, while Cairo may further Ankara's ambition to rise as a force among Islamic-backed governments.
The Guardian: Bishop's arrest part of broad inquiry into Chichester diocese child abuse
The arrest of Bishop Peter Ball on suspicion of sexual offences against boys and men at addresses in East Sussex and elsewhere is the latest development in a wide-ranging and often contentious series of official inquiries into decades of alleged child protection failures in the diocese of Chichester on England's south coast.
Religion News Service: At OKcupid, being an atheist is a date-maker, not a deal-breaker
In some circles, being an atheist is a strike against you. But at the online site OkCupid, it might just help you get a date. In 2009, the site's founders analyzed responses from more than 500,000 users and discovered that including the word "atheist" in a first message to another user was more likely to garner a reply than any other religious descriptor except Christian.
Quote of the Day:
Today, here at home and across the globe, Hindus, Jains, Sikhs and some Buddhists will celebrate the holiday of Diwali – the festival of lights. Diwali is a time for gathering with family and friends, often marked with good food and dancing. It is also a time for prayer and reflection about those less fortunate. It is a testament to the compassion of these communities that so many of them have helped those that have been devastated by Hurricane Sandy.

Many who observe this holiday will light the Diya, or lamp, which symbolizes the triumph of light over darkness and knowledge over ignorance. As that lamp is lit, we should all recommit ourselves to bring light to any place still facing darkness…

To those celebrating Diwali, I wish you, your families and loved ones Happy Diwali and Saal Mubarak.
- Statement by President Obama on the Observance of Diwali
Join the conversation…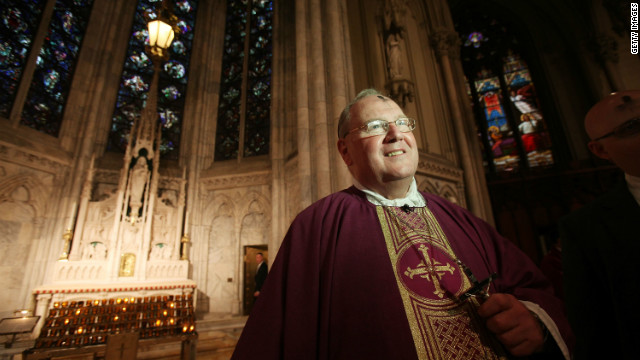 CNN: Religious and spiritual leaders on moving past a divisive election
As the nation winds down after a hard-fought and divisive election season, what needs to happen to heal our country? What have we learned? What can we hope for as we move forward? We reached out to religious leaders and spiritual thinkers to get their perspectives. Here are excerpts of what they wrote in response.