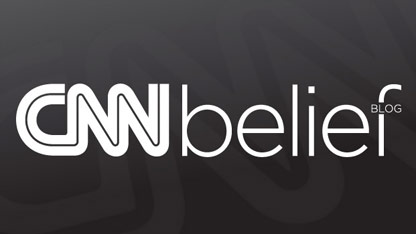 By Arielle Hawkins, CNN
Here's the Belief Blog's morning rundown of the top faith-angle stories from around the United States and around the world. Click the headlines for the full stories.
From the Blog:
CNN: Harlem churches attract European tourists to worship
On any given Sunday in Harlem, visitors might be surprised to see who is attending black churches. Tourists are lining up to worship in Harlem, where black churches are becoming big, inspirational attractions for white European travelers. It's a growing trend, and a cultural experience that's uniquely American. CNN's Jason Carroll reports.
Tweet of the Day:
[tweet https://twitter.com/MarsHill/status/268989242770853888%5D
Photo of the Day:

Photo credit: Peter Muhly/AFP/Getty Images
Protestors stand outside of the Irish Parliament building, holding pictures of Savita Halappanavar. The Irish Times reports Halappanavar was told "this is a Catholic country" when staff at University Hospital Galway denied her a pregnancy termination as she miscarried. Halappanavar died after the three-day miscarriage. Doctors refused to grant her an abortion because the fetus still had a heartbeat.
Belief on TV:
Enlightening Reads:
The Guardian: Humanists attempt to halt 'back-door' spread of state-funded religious schools
A potentially landmark high court case begins today, which could halt what campaigners call the "back-door" spread of new state religious schools through England, approved by councils without residents being given a choice of alternative.
JTA: Six women detained for wearing prayer shawls at Western Wall
Six women were detained by Jerusalem police for wearing prayer shawls as more than 100 women gathered for the monthly Women of the Wall service at the Western Wall. Western Wall regulations dictate that women cannot wear talitot, or prayer shawls, as it contravenes the "local custom" as determined by the Wall's chief rabbi. In 2003, Israel's Supreme Court upheld a government ban on women wearing tefillin or talitot, or reading from a Torah scroll at the Western Wall.
Huffington Post: Murgan Salem al-Gohary, Egyptian Jihadist, Wants Pyramids And Sphinx Destroyed
Murgan Salem al-Gohary, an Egyptian jihadist who claims he has links to the Taliban, has called for the "destruction of the Sphinx and the Giza Pyramids in Egypt." Al-Gohary, an Islamist leader and jihadist sentenced twice under President Hosni Mubarak for advocating violence, urged Muslims to "destroy the idols" in Egypt - specifically the Giza Pyramids and the Great Sphinx - during a television interview on Saturday on Egypt's Dream TV, according to Al Arabiya News.
Religion News Service: Pope Benedict XVI faces uphill challenge in trying to resurrect Latin
Reviving a long-dead language might sound like a tall order for a church that's already weakened by widespread secularization and the fallout from decades of a painful child abuse scandal. But Pope Benedict XVI seems convinced that revitalizing the study and use of Latin among priests and seminarians is a necessary step for the church's future.
New York Times: Making Music With a Moral
Ralph Vaughan Williams is said to have carried a copy of "The Pilgrim's Progress" by John Bunyan with him when he served in World War I. Before that, he conceived the idea of making an opera out of this 17th-century Christian allegory about a man's journey from the "City of Destruction," to the "Celestial City," and decades later he brought the idea to fruition for a 1951 premiere at the Royal Opera House, Covent Garden, when he was nearly 80.
Quote of the Day: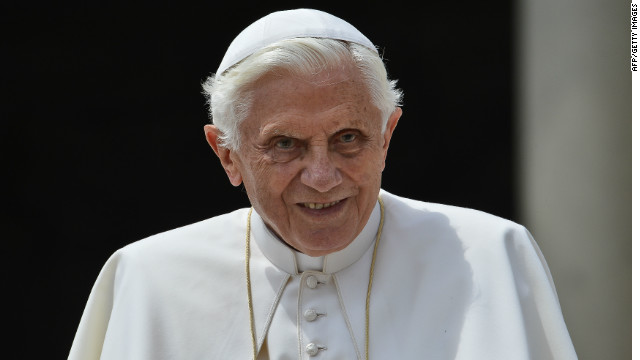 "Many people today have a limited concept of what the Christian faith is because they identify it with a mere system of beliefs and values and not with the truth of a God revealing himself in history, eager to communicate with humanity one-on-one in a relationship of love."
- Pope Benedict XVI during his weekly general audience on Nov. 14.
Join the conversation…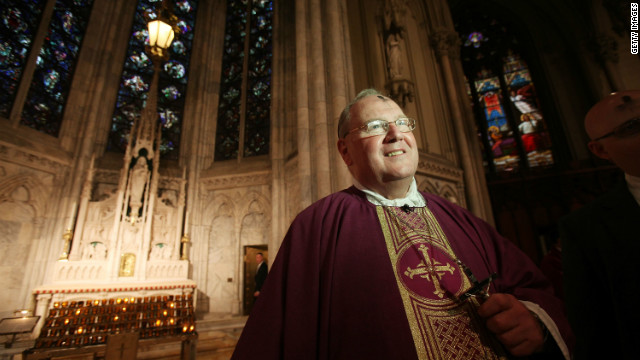 \
Archbishop Timothy Dolan sounded a nuanced tone on politics at a bishops meeting.
CNN: Liberal Catholics use election results to battle bishops
Emboldened by the re-election of President Barack Obama, a cadre of liberal Catholic activists and groups is waging a campaign alleging that America's Catholic bishops are out of touch with Catholic laypeople. The Catholic bishops, who are in Baltimore this week for a quarterly meeting, spoke out against the Obama administration during the election cycle over what they said were White House violations of religious freedom.