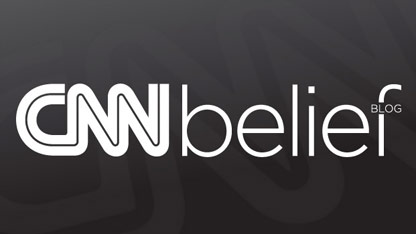 By Arielle Hawkins, CNN
Here's the Belief Blog's morning rundown of the top faith-angle stories from around the United States and around the world. Click the headlines for the full stories.
From the Blog: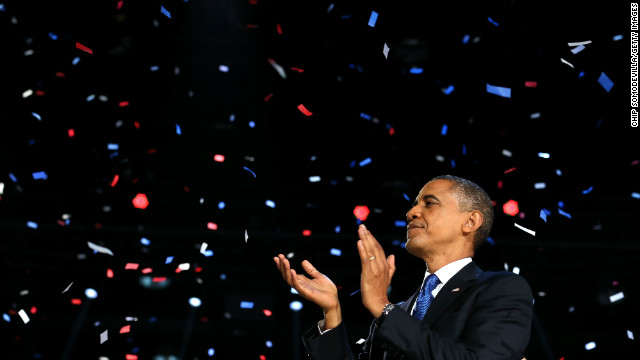 CNN: Survey: Religiously unaffiliated, minority Christians propelled Obama's victory
President Barack Obama's victory relied largely on two dramatically different religious coalitions – minority Christians and those with no religion – according to a survey released Thursday. One-in-four Obama voters were religiously unaffiliated, the second-largest "religious" demographic in the president's coalition, according to the study (PDF). Minority Christians – consisting of black, Asian, Hispanic and mixed-race Americans – made up 31% of Obama's coalition, the largest religious group.
Tweet of the Day:
[tweet https://twitter.com/EbooPatel/status/269105610396688384%5D
Photo of the Day:

Photo credit: Ulet Ifansasti/Getty Images
People walked in the parade of Heirlooms during the rituals night carnival to celebrate the Islamic New Year in Solo City, Central Java, Indonesia on November 15, 2012. This year marks the 1434th Islamic New Year.
Enlightening Reads:
Huffington Post: Lennon Cihak, Minnesota Teen, Denied Confirmation For Supporting Gay Marriage On Facebook
One Catholic teen's Facebook post reportedly cost him his confirmation last month after a picture of him holding a sign urging people to vote for "equal marriage rights" was spotted by his priest at a Minnesota church.
Religion News Service: Catholic bishops warn Congress not to throw poor off 'fiscal cliff'
As Congress embarks on high-stakes budget negotiations to avoid the "fiscal cliff," leaders of the U.S. Conference of Catholic Bishops are warning elected officials not to target programs for the poor and instead raise taxes and reduce defense spending.
Chicago Tribune: Ads on CTA buses enrage Jewish group, others
The controversial ads unveiled on the back of 10 CTA buses Wednesday read, "In any war between the civilized man and the savage, support the civilized man." They conclude with the words, "Support Copts. Defeat Jihad," referring to friction between Muslims and Coptic Christians in Egypt. Within hours of the buses' first runs, messages appeared on Facebook and Twitter denouncing the campaign. Many said that degrading a spiritual tenet of Islam — one that refers to a Muslim's personal quest to become a better person — amounts to hate speech.
Religion News Service: Customer sues Muslim barber for refusing to cut her hair
In case of competing rights, a Toronto woman has lodged a complaint against a barber who refused to cut her hair because he's Muslim. In June, Faith McGregor requested a man's haircut at the Terminal Barber Shop in downtown Toronto. Co-owner Omar Mahrouk told her that his Muslim faith prohibits him from touching a woman who is not a member of his family. All the other barbers in the shop said the same thing."For me it was just a haircut and started out about me being a woman," McGregor, 35, told the Toronto Star. "Now we're talking about religion versus gender versus human rights and businesses in Ontario."
The Hindu: Salute the sculptor
Recognition has come for temple architects, from Hawaii. Hinduism Today, run by the Saiva Siddhantha Church of Kauai Adeenam, founded by Sri Sivaya Subramuniya Swami, has conferred the Hindu of the Year Award collectively on the creators of divine edifices. "It is a proud moment for the entire Viswakarma community," exults Selvanathan Sthapati, nephew of the illustrious Ganapati Sthapati, himself a descendant of Perunthachan to whom Raja Raja Chola entrusted the construction of the Big Temple.
Join the conversation…
CNN: 5 things we learned from Franklin Graham
The Rev. Franklin Graham spends most of his time running an international aid group called Samaritan's Purse. But he usually makes headlines for his political pronouncements. Over the past year, Graham has attracted attention for his role placing newspaper ads in which his dad, the iconic Rev. Billy Graham, encouraged voters to support conservative values in the lead-up to Election Day. The younger Graham stopped by CNN's Washington bureau this week en route to New York, where he was checking in on Samaritan Purse's Superstorm Sandy relief and promoting a Christmas campaign collecting gifts for poor children. 5 things we learned from his visit.