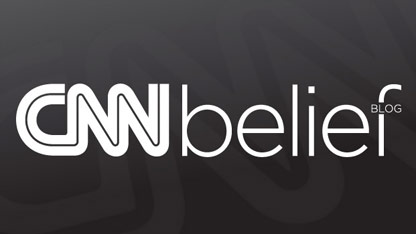 By Laura Koran, CNN
Here's the Belief Blog's morning rundown of the top faith-angle stories from around the United States and around the world. Click the headlines for the full stories.
From the Blog:
CNN: A new challenge for Andy Stanley
Since President Obama's re-election, pundits have asked if the Republican Party needs to change its message to adapt to a changing America. Here's another question: Will conservative Christians have to adapt their message as well?
Enlightening Reads:
Tulsa World: Teen sentenced to attend church as part of probation for DUI manslaughter conviction
Attending church on Sunday for 10 years was one of the conditions a Muskogee County judge placed on a teenager whose sentence in a manslaughter case was deferred this week for 10 years. Defense attorney Donn Baker said that although the church requirement in unusual, it is not something he intends to challenge.
Huffington Post: Buddhist 'People Of Color Sanghas,' Diversity Efforts Address Conflicts About Race Among Meditators
They came from near and far on a Tuesday night last month for an unusual gathering in the city's chic Capitol Hill neighborhood, a place known for its vibrant restaurants, art galleries and gay bars, not for its diversity. They were nervous, confused and a bit scared. Should they — seven women of African-American, Native American and Asian descent — even be here? None of them would use the same words to describe their race, but they were united around the colors of their skin. They entered a small church hall, sat in a circle, closed their eyes and faced their teacher, hungry for Buddhist wisdom.
The Toronto Star: Woman denied haircut goes to Human Rights Tribunal of Ontario
A request for a lunch-hour haircut has turned into a battle over human rights, pitting freedom of religion against a woman's right not to be denied service based on her gender. Faith McGregor walked into the Terminal Barber Shop on Bay St. in June to get a haircut — the "businessman," short on the sides, tapered, trim the top. The shop, like many barbers in Toronto, doesn't do women's haircuts. But McGregor, 35, said she wanted a men's cut. Shop co-owner Omar Mahrouk told her his Muslim faith prohibits him from touching a woman who is not a member of his family. All the other barbers said the same thing.
Quote of the Day:
We are speaking out against deceit, lies and twisting of the truth, and turning us into folklore-for-profit. They are not telling the truth about time cycles.
Felipe Gomez, leader of the Mayan alliance Oxlaljuj Ajpop, told Agence France-Presse blasting Guatemala's government and a number of tour groups for perpetuating the claim that the Mayan calendar predicts the end of the world on December 21, 2012 by promoting doomsday themed vacation packages.
Today's Opinion:
CNN: My Take: The danger of calling behavior 'biblical'
Rachel Held Evans, a popular blogger and author of "A Year of Biblical Womanhood," writes about her discomfort seeing the bible "edited down and used as a prop to support a select few political positions and platforms."
CNN: My Take: Rebuilding your life and your faith after the storm
John and Bonnie Nystrom, the authors of "Sleeping Coconuts," the true story of how a devastating tsunami changed the face of Bible translation in Papua New Guinea, write about keeping the faith when tragedy strikes.
CNN: My Take: 113th Congress looks like old America
Stephen Prothero, a Boston University religion scholar and author of "The American Bible: How Our Words Unite, Divide, and Define a Nation," and frequent CNN Belief Blog contributor, breaks down the makeup of the new U.S. Congress.
Join the conversation…
CNN: Survey: Religiously unaffiliated, minority Christians propelled Obama's victory
President Barack Obama's victory relied largely on two dramatically different religious coalitions – minority Christians and those with no religion – according to a survey released Thursday.