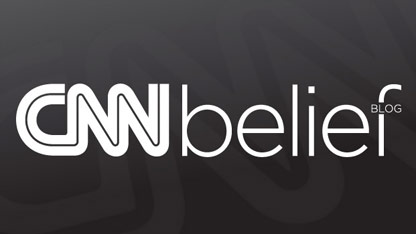 By Laura Koran, CNN
Here's the Belief Blog's morning rundown of the top faith-angle stories from around the United States and around the world. Click the headlines for the full stories.
From the Blog: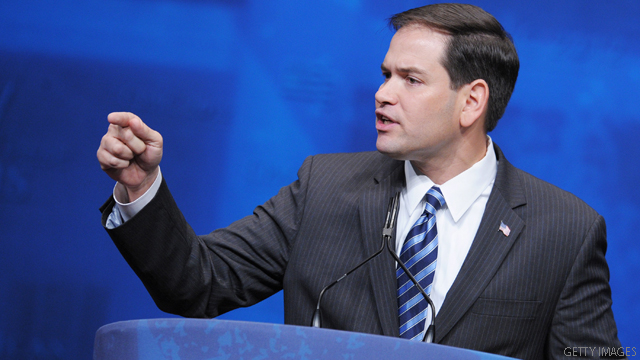 CNN: Rubio ignites debate with answer about creationism
Florida Sen. Marco Rubio attempted to walk the line between science and faith-based creationism in remarks that that have provoked the ire of liberal blogs, leaving the door open to creationism in responding to a recent question about the age of the Earth.
CNN: Two preaching giants and the 'betrayal' that tore them apart
Andy Stanley walked into his pastor's office, filled with dread. The minister sat in a massive chair behind an enormous desk. He spread his arms across the desk as if he were bracing for battle. His secretary scurried out of the office when she saw Andy coming. The pastor had baptized Andy when he was 6, and groomed him to be his successor. But a private trauma had gone public. And Andy felt compelled to speak.
Tweet of the Day:
[tweet https://twitter.com/EricCNNBelief/status/270672980122693632%5D
Belief on TV:
Enlightening Reads:
Jewish Telegraphic Agency: Murdoch apologizes for 'Jewish-owned press' tweet
Media mogul Rupert Murdoch apologized for a tweet in which he slammed the "Jewish owned press" for its "anti-Israel" coverage of the Gaza conflict. On Sunday, Murdoch tweeted, " 'Jewish owned press' have been sternly criticized, suggesting link to Jewish reporters. Don't see this, but apologize unreservedly."
Huffington Post: Tulsi Gabbard, First Hindu Elected To Congress, Will Swear In On Bhagavad Gita, Sacred Hindu Text
When Tulsi Gabbard, a Hawaii resident who made history this month at the first Hindu elected to Congress, attends her swearing in ceremony in January, she's poised to mark another first in American politics: Gabbard will take her oath over the Bhagavad Gita, a sacred Hindu text.
The Courier-Journal: Atheists ask U.S. Supreme Court to hear case on 'God' in Kentucky law
Citizens represented by the group American Atheists are asking the U.S. Supreme Court to hear their appeal of a lawsuit challenging a Kentucky law that credits Almighty God with homeland security. The Kentucky Supreme Court refused to review the law earlier this year.
The Guardian: Church of England prepares for vote on female bishops
On the evening of 11 November 1992, Rosie Harper was a professional opera singer listening to the radio and absorbing the news that the Church of England, after years of struggle and indecision, had decided to allow women to become priests. She was, she remembers, "in pieces". It was the moment that inspired her to pursue her calling.
Quote of the Day:
Atheists don't like our happiness. They don't want you to be happy. They want you to be miserable. They're miserable so they want you to be miserable. So they want to steal your holiday away from you.
Christian television host Pat Robertson gave this warning to viewers of his show, The 700 Club, on Monday. Robertson's comments aired the same day a U.S. District Court judge in California declared that the government of Santa Monica can ban nativity scenes in public places. The ruling was a victory for groups such as the Freedom From Religion Foundation, whose co-president, Annie Laurie Gaylor, told the Los Angeles Times: "Religion is innately divisive and just doesn't belong in public parks. There are tax-exempt churches on every other corner. Why isn't that good enough?"
Join the conversation…
CNN: My Take: The danger of calling behavior 'biblical'
Rachel Held Evans, a popular blogger and author of "A Year of Biblical Womanhood," writes about her discomfort seeing the bible "edited down and used as a prop to support a select few political positions and platforms."