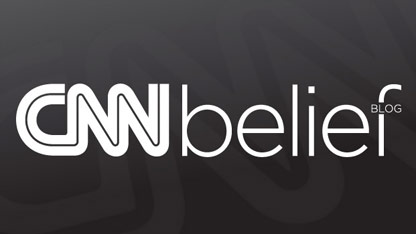 By Arielle Hawkins, CNN
Here's the Belief Blog's morning rundown of the top faith-angle stories from around the United States and around the world. Click the headlines for the full stories.
From the Blog:
CNN: Mormon linebacker helps lead Catholic Notre Dame to national championship game
It was a goal-line stand in the fourth quarter that sealed the University of Notre Dame football team's Saturday victory over the University of Southern California – and earned the No. 1-ranked team a trip to the national championship game. Leading the bruising Fighting Irish defense was senior linebacker Manti Te'o, whose play this season has earned him consideration for the Heisman Trophy and has helped lead a storied squad back to the top of college football after years of floundering. But Te'o initially struggled with the decision over whether to attend Notre Dame. The Catholic school's star linebacker is a committed Mormon.
Photo of the Day:

Photo credit: NARINDER NANU/AFP/Getty Images
An Indian Sikh devotee plays a musical instrument as he walks with Punj Pyara holding flags of the Sikh religion as they escort a procession from Sri Akal Takhat at The Golden Temple in Amritsar on November 27, 2012 on the eve of the 543rd birth anniversary of Sri Guru Nanak Dev. Guru Nanak was the founder of the religion of Sikhism and the first of ten Sikh Gurus.
Belief on TV:
Enlightening Reads:
Catholic News Agency: Yad Vashem honors Italian cardinal who rescued Jews
Israel's official Holocaust memorial Yad Vashem has named the World War II-era Archbishop of Florence, Cardinal Elia Dalla Costa, as "Righteous Among the Nations" for his help in rescuing hundreds of Jews from Nazi persecution. Yad Vashem said on Nov. 26 that the cardinal "played a central role in the organization and operation of a widespread rescue network."
Reuters: U.N. chief says Mideast, African crises show need for interfaith amity
The violent crises in Syria, Gaza and Mali show how important it is for different religions to work together to promote understanding rather than sow hatred, United Nations Secretary General Ban Ki-Moon said on Monday. Addressing the opening of a new Saudi-backed interfaith centre in Vienna, he said the Syrian conflict was "taking on troubling sectarian dimensions" and "unrest (continues) between Israelis and Palestinians."
Religion News Service: Church of England faces backlash over rejecting women bishops
When the Church of England scuttled plans to allow women bishops on Nov. 20, incoming Archbishop of Canterbury Justin Welby called it "a very grim day for women and their supporters." Now, that grim day is turning into a church-state nightmare for Britain's established church. On Monday (Nov. 26), The Times of London quoted from a leaked memo to church leaders from William Fittall, secretary general of the General Synod, who called the public and political fallout "severe."
The Guardian: Nigeria's future depends on how its religious groups see each other
The development of Nigeria with its population of some 150 million people, oil reserves, and an abundance of entrepreneurial spirit, is arguably critical for the future of sub-Saharan Africa. It has had more than its fair share of misfortunes: civil war, serial military coups, tyrannical military government, spectacular corruption and all the downsides of its black gold economy. But today Nigeria is facing a new challenge. It comes from the confluence of three muddy streams in our contemporary globalised world: persistent poverty in the midst of affluence, the growing power of religion to boost and legitimise political ambition, and different forms of religious extremism threatened by modernity and led into violence.
Huffington Post: Barack Obama Depicted As Jesus: 'The Truth' Painting Draws Criticism For Controversial Metaphor
A painting featuring President Barack Obama in a Christ-like pose is getting poor reviews from some religious authorities, Fox News Radio reports. The painting by New York-based artist by Michael D'Antuono is titled "The Truth" and features Obama with a crown of thorns on his head, in a position that is reminiscent of the crucifixion. Currently on display at Boston's Bunker Hill Community College Art Gallery as part of D'Antuono's politically charged "Artists on the Stump – the Road to the White House 2012" collection, the piece was actually supposed to debut several years ago at New York City's Union Square.
Reuters: Rhode Island to leave "Christmas" out of tree ceremony
Rhode Island will go ahead with plans to hold a "holiday tree" lighting ceremony in the state capital despite controversy last year over Governor Lincoln Chafee's decision to avoid using the word "Christmas" in reference to the tree. "The governor has stated his position very clearly: He believes 'holiday' is more inclusive," spokeswoman Christine Hunsinger said. "It's in a building paid for by all Rhode Islanders."
Opinion of the Day: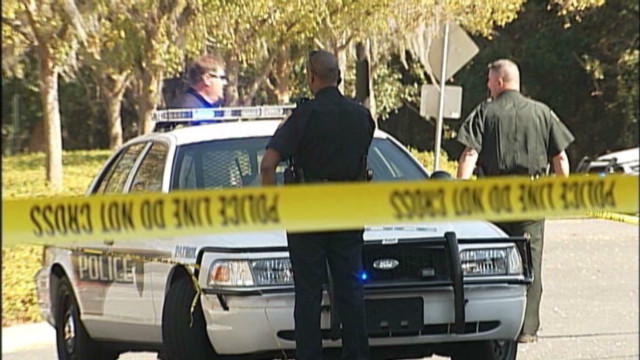 Police respond to a Black Friday shooting in Florida.
My Take: #GivingTuesday creates better Christmas narrative than Black Friday
Rick McKinley, pastor of the Imago Dei Community in Portland, Oregon, and author of A Kingdom Called Desire and Advent Conspiracy discusses the Twitter movement #GivingTuesday and how its message of generosity fits into the story of Christmas and Christ's birth.
Join the conversation…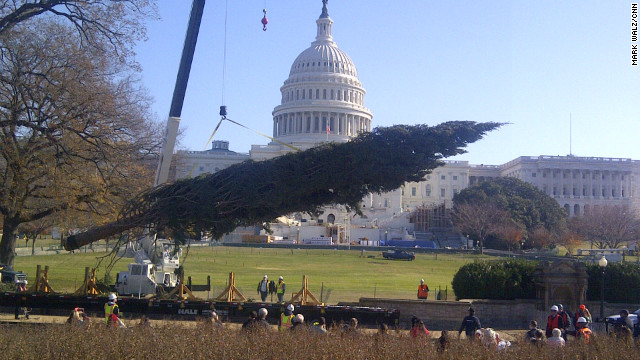 CNN: U.S. Capitol gets official Christmas tree
The official Christmas tree of the U.S. Capitol arrived Monday and will be illuminated at a ceremony on December 4. Dozens of tourists, Capitol Hill staffers and news crews watched the tree's arrival along with Stephen Ayers, the Capitol architect. "My job is to officially accept the Capitol Christmas Tree on behalf of the Congress," he said.