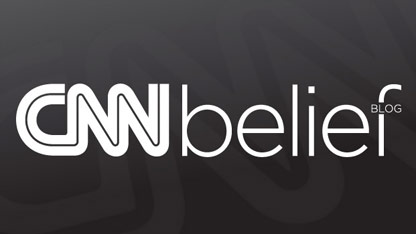 By Arielle Hawkins, CNN
Here's the Belief Blog's morning rundown of the top faith-angle stories from around the United States and around the world. Click the headlines for the full stories.
From the Blog: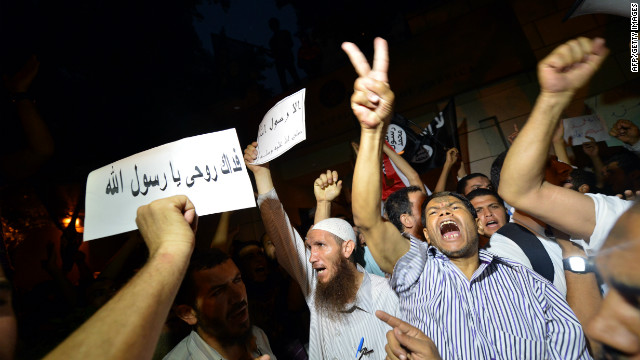 Protesters rallying against the offensive online film "Innocence of Muslims" stood outside of the U.S. Embassy in Cairo, Egypt and scaled its walls a day after the film's September release.
CNN: Egyptian court orders death sentences over anti-Islam film
Seven Coptic Egyptians living abroad were sentenced to death Wednesday by a court in Cairo for their connection to an inflammatory anti-Islam film, the prosecutor's office said. The suspects are accused of being involved with the production of the film in California, said Adel Al Saeed, official spokesman for the prosecutor's office. Since the Egyptian citizens were tried in absentia, the sentence would be applied only if they returned to Egypt.
CNN: 'Two and a Half Men' actor's criticism of show shines light on Seventh-day Adventists
The Alabama-based evangelist Christopher Hudson has posted online videos promoting his Seventh-day Adventist faith for years, but none generated the response of the one he posted a few days ago, featuring "Two and a Half Men" actor Angus T. Jones. The video shows Jones, the CBS sitcom's "half man," describing the show he has appeared in for nearly a decade as "filth" and discouraging viewers from tuning in – which has attracted a crush of media attention.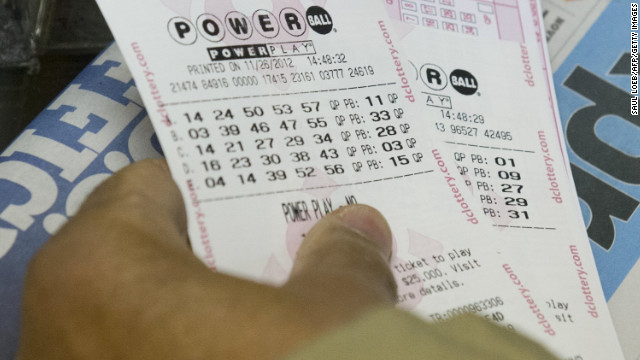 CNN: Is praying for a lottery win frowned upon? Depends on who you ask
With odds of purchasing the winning Powerball ticket set at 1 in 175,223,510 – longer odds than dying from a bee sting or being struck by lighting – it shouldn't be shocking that lotto hopefuls are turning to God for some divine intervention in advance of Wednesday night's drawing for a $550 million jackpot. One hastily set up website, "Prayer List for Powerball," even charges people a dollar a piece to be included on a "list of those wishing to pray for each other to win the Powerball lottery."
Tweet of the Day:
[tweet https://twitter.com/AmericanAtheist/status/273965215081701376%5D
Enlightening Reads:
Reuters: Polish ruling on kosher meat angers Jews
Jewish groups said on Wednesday a Polish court ruling on methods used to slaughter livestock could halt the production of kosher meat, threatening their religious freedom in a country where Nazi Germany massacred millions of Jews in World War Two.
The Guardian: Turkey lifts ban on headscarves in schools
Turkey has lifted a ban on female students wearing headscarves in schools providing religious education, in a move drawing criticism from secularists who see it as fresh evidence of the government pushing an Islamic agenda.
The Jerusalem Post: Spain: Sephardi Jews to receive instant citizenship
Spain has decided to offer automatic citizenship to anyone who can successfully prove their Sephardi origins, Justice Minister Alberto Ruiz Gallardón announced during a ceremony last week at Madrid's Casa Sefarad-Israel.
Religion News Service: U.S. dominates list of world's '500 Most Influential Muslims'
There are more Muslims from America than any other country on this year's "The Muslim 500: The World's 500 Most Influential Muslims," compiled by the Royal Islamic Strategic Studies Centre, a respected think tank in Jordan, including two in the top 50.
The Guardian: Louisiana education case highlights Bobby Jindal's creationism state
Louisiana governor Bobby Jindal is rapidly emerging as a new "moderate" Republican voice, but a court case beginning Wednesday is set to shine light on a controversial policy in his state which sees government funding given to schools that teach creationism.
Join the conversation…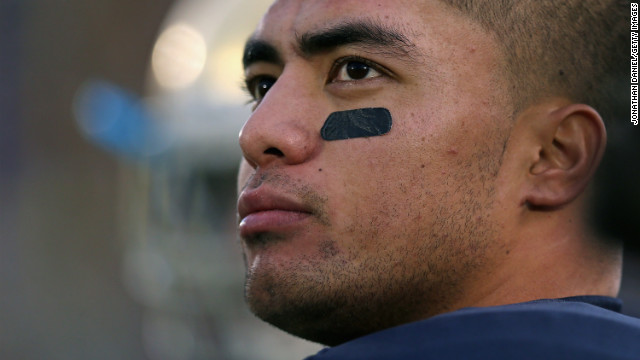 Manti Te'o is a practicing Mormon and is captain of the Notre Dame football team.
CNN: Mormon linebacker helps lead Catholic Notre Dame to national championship game
It was a goal-line stand in the fourth quarter that sealed the University of Notre Dame football team's Saturday victory over the University of Southern California – and earned the No. 1-ranked team a trip to the national championship game. Leading the bruising Fighting Irish defense was senior linebacker Manti Te'o, whose play this season has earned him consideration for the Heisman Trophy and has helped lead a storied squad back to the top of college football after years of floundering. But Te'o initially struggled with the decision over whether to attend Notre Dame. The Catholic school's star linebacker is a committed Mormon.