This month marks the 10th anniversary of the best-selling hardback book in American history: Rick Warren's "The Purpose Driven Life."
We reached out to scholars, religion experts and Warren's wife, Kay, to ask about the book's impact after a decade.
Here's what they told us: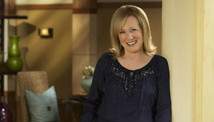 Kay Warren is an author, speaker and co-founder of Saddleback Church.
I knew when I was reading the unfinished manuscript of "The Purpose Driven Life" that I was holding a treasure in my hands, but I was clueless as to how deeply the book would strike a nerve in the souls of millions of people around the globe.
I never go anywhere anymore without someone telling me how reading "The Purpose Driven Life" saved their life, their marriage, their daughter, their mother, father, etc.; gave them meaning and hope; answered some of their most baffling questions; restored their faith; and much more. I've heard these words from presidents and prisoners, stock brokers and drug dealers, average Joes and Janes, celebrities at the pinnacle of success, atheists and priests, skeptics and true believers, those near the end of life and those fresh with the promise of youth.
I've heard it from pastors in the isolated mountains separating Thailand and Burma, and in the halls of power in Washington - all walks of life, all occupations, on nearly every continent, and all races, genders, and creeds. It seems that no matter who you are, if you pick up this book it will have something profound to say to you.
I never get tired of hearing the stories of changed lives. Each one thrills me and reminds me again of how grateful I am that Rick spent six months of blood, sweat and tears and penned these simple yet soul-satisfying words.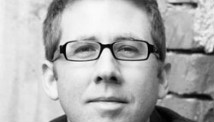 David Kinnaman, president of Barna Group and author of "unChristian" and "You Lost Me."
Our research at Barna Group shows that "Purpose Driven Life" quickly elevated pastor Rick Warren onto the national stage. In our polling in 2005, pastors named Warren's breakout best-seller as the book most influential in their ministry. The success of the book, among other things, has led to significant influence for Rick Warren among clergy: 94% of Protestant leaders in the nation know of the Southern California leader and one-quarter of these leaders believe he is the most influential faith leader today.
The book was, of course, a huge consumer phenomenon, and our research showed that one-quarter of all American adults - and nearly two-thirds of evangelicals - had read the book by the middle of 2005. Still, it is interesting that despite the publishing success, the book did not catapult Warren into broad, sweeping national awareness. At the height of the book's prominence, 83% of Americans had never heard of Warren.
This does not seem to be some fault of his, but it showed that "Purpose Driven Life" was something of a "niche" phenomenon, a hugely successful enterprise that deeply affected one segment of the nation's population - i.e. evangelical Christians - but did not necessarily translate much beyond that segment. In fact, among non-Christians, nearly 9 out of 10 had never heard of Rick Warren.
One of the interesting side notes often overlooked was the fact that "Purpose Driven Church," Warren's book before "Purpose Driven Life," was very successful in creating connections with Protestant leaders. This gave the follow-up book, which was intended for laity, an incredible groundswell of support, embodied in the 40 Days of Purpose groups that many pastors led for their churches. In some ways, it was a get-out-the-vote-type effort by the original social network - local churches.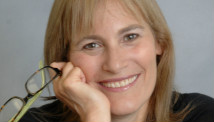 Mara Einstein, author of "Compassion, Inc.: How Corporate America Blurs the Line Between What We Buy, Who We Are and Those We Help."
I bought "Purpose Driven Life" at the height of its popularity. When I got it home and began reading, I was surprised by the overtly Christian language. Being Jewish, I found that rather shocking. How did this get on the best-seller list?
Later, when I wrote "Brands of Faith: Marketing religion in a commercial age," I learned the answer to that question: "Purpose Driven Life" is the text for a church course called 40 Days of Purpose. Entire congregations signed up to participate in the course, which was launched simultaneously in more than 1500 churches in October 2002.
The book was broadly distributed through these churches, where congregants who participated in the course received a significant discount on the book - leading to the 500,000-copy initial print run selling out quickly. Since then, thousands of churches have taken the course and millions of copies have been sold.
From this come two long-term effects: Churches are seen as valuable distribution channels for products (think politics or Mel Gibson's "Passion of the Christ"), and "purpose-driven" has become part of the marketing lexicon to describe brands that give back while creating profits.
These effects are significant, but not for me. I returned the book to Barnes & Noble.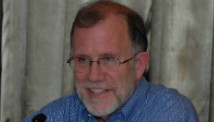 Michael Cromartie, vice president of the Ethics and Public Policy Center in Washington.
The huge success of "The Purpose Driven Life" surprised everyone - including Rick Warren.
There are many reasons for its success, but here is one of them: Its message that every person has dignity because they are made in the image of God means that every life has a purpose. God has a special calling for everyone. Yes, there have been many other books that make this same point. But Warren pressed home the point again and again in almost every chapter. In a world where so many feel their lives are filled with meaninglessness, insignificance, anomie and uncertainty, his message that every person's work and life has unique value struck a chord.
More impressively, the success of the book did not go to his head. Instead, Rick and his wife, Kay, used the proceeds of the book to advance their concerns for those suffering around the world, especially those suffering from AIDS in Africa. They give generously of their time, their energy and their resources. They "reverse tithe" by giving away nine-tenths of their income to charity and to their favorite ministries. Their generosity and compassion are boundless and a sterling example for all of us, especially when preachers of the "prosperity gospel" are too much in our midst.
In a time when the message of grace, forgiveness and redemption offered by the Christian faith is too often lost in the more temporal concerns of our various political disputes, Rick Warren has worked diligently to make sure the most important ultimate issues are not confused and blurred by lesser ones.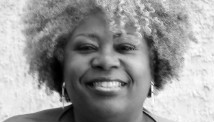 Anthea Butler, professor of religious studies at the University of Pennsylvania and author of "Women in the Church of God in Christ: Making a Sanctified World."
The success of "The Purpose Driven Life" in Rwanda is a provocative sidebar to the popularity of Rick Warren's book. In a partnership with Rwandan President Paul Kagame, Warren has promoted his book since 2005 throughout the country, and Warren is part of Kagame's Presidential Council advisory board. Stating that he wanted to turn Rwanda into a "purpose driven country," Warren has held numerous rallies in Rwanda, and considers Rwanda to be his "second home."
Warren's relationship with Kagame is interesting, given Rwanda's troubled history and the Rwandan genocide. Kagame was wary of religious leadership, but "The Purpose Driven Life" presented him with an alternative blueprint for change, without a traditional religious structure.
Warren's participation in Rwanda is not much different from the 19th-century ministers who were sent to Africa to "Christianize" African people. Instead of the Bible, "The Purpose Driven Life" is now the text that changes the nation.
While their partnership may create unease in some circles, Kagame and Warren's alliance has important implications for how Christianity is shared not only as a belief, but a capitalistic endeavor. While it still too early to say if Warren's popular tome has indelibly changed the nation, it is an interesting coda to Rwanda's troubled history.
The opinions in this post are solely those of the authors.