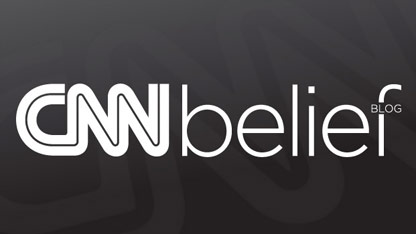 By Arielle Hawkins, CNN
Here's the Belief Blog's morning rundown of the top faith-angle stories from around the United States and around the world. Click the headlines for the full stories.
From the Blog:
CNN: Pat Robertson challenges creationism
Televangelist Pat Robertson challenged the idea that Earth is 6,000 years old this week, saying the man who many credit with conceiving the idea, former Archbishop of Ireland James Ussher, "wasn't inspired by the Lord when he said that it all took 6,000 years."
CNN: What we may have in common with 'Two and a Half Men' actor
In the introduction to the TV sitcom "Two and a Half Men," actor Angus T. Jones morphs from boy to teen before our eyes. Now we're watching the actor venture into adulthood and the complicated moral questions that come with it. This week in posted Internet videos, Jones announced his ethical and religious awakening by condemning as "filth" the CBS show that made him rich and famous. Jones isn't alone in facing his crisis of conscience. His experience, though dramatic, is universal in how many job holders struggle to reconcile work and spiritual values, experts say.
Tweet of the Day:
[tweet https://twitter.com/RickWarren/status/274308420901957632%5D
Belief on TV:
Enlightening Reads:
Reuters: Vatican hails U.N. Palestine vote, wants guarantees for Jerusalem
The Vatican hailed the United Nations' implicit recognition of a Palestinian state on Thursday and called for an internationally guaranteed special status for Jerusalem, something bound to irritate Israel. The 193-nation U.N. General Assembly overwhelmingly approved a resolution to upgrade the Palestinian Authority's observer status at the United Nations from "entity" to "non-member state," the same status as the Vatican. That Vatican's statement called for "an internationally guaranteed special statute" for Jerusalem, aimed at "safeguarding the freedom of religion and of conscience, the identity and sacred character of Jerusalem as a Holy City, (and) respect for, and freedom of, access to its holy places."
Reuters: Islam's status unchanged in Egypt draft constitution, al-Azhar made reference
An assembly drafting Egypt's new constitution voted on Thursday to keep the principles of Islamic law as the main source of legislation, unchanged from the previous constitution in force under former President Hosni Mubarak. The issue was the subject of a long dispute between hardline Salafi Islamists and liberals in the assembly which will vote on each of 234 articles in the draft constitution before it is sent to President Mohamed Mursi for approval. After that, Mursi must put it to a popular referendum.
Religion News Service: Catholic intensity fades as evangelical devotion surges
After November's presidential vote, Catholics could cite ample evidence for their renewed political relevance while dispirited evangelicals were left wondering if they are destined to be yesterday's election news. Yet their roles in American spiritual life may be reversed. New research shows that Catholics now report the lowest proportion of "strongly affiliated" followers among major American religious traditions, while the data indicates that evangelicals are increasingly devout and committed to their faith.
Catholic News Agency: Catholics for a Free Choice spends millions in Latin American abortion support
The abortion advocacy group Catholics For a Free Choice has invested more than $13 million over the last decade in pushing the legalization of abortion in Latin America.
The Guardian: Free schools must teach evolution, ministers announce
All free schools will be forced to present evolution as a comprehensive and central tenet of scientific theory, ministers have announced, following lobbying by senior scientists concerned that Christian-run institutions could exploit loopholes in the rules to present creationism as a credible theory. The tightening of the funding rules for free schools comes after representations to the Department for Education by the Royal Society and its president, the Nobel-prizewinning geneticist Sir Paul Nurse, as well as by secular
and humanist groups.
Reuters: Tunisia's Ghannouchi says Islamists will eventually dominate Arab world
The leader of the Tunisian Islamist party that rose to power after the first Arab Spring uprising last year said this week that Islamist movements would eventually emerge triumphant throughout the Arab world after a difficult transition period. Rached al-Ghannouchi, whose Ennahda party governs with two junior leftist partners, said secular groups should join forces with Islamists to manage the first phase after autocratic rulers were removed. But in the end, Islam will be the "reference point".
Religion News Service: Anglicans vow to vote again on allowing women bishops
The Church of England plans to rush through legislation to consecrate women bishops after last week's surprising defeat at the church's General Synod in London. The church's Archbishops' Council ended two days of closed-door meetings on Wednesday (Nov. 28), and said a plan to allow women bishops needs to be "restarted" when General Synod reconvenes in July. Church leaders originally said the issue could not be reopened until 2015.
Opinions of the Day:
CNN: Short Takes: Gauging the impact of 'Purpose Driven Life,' 10 years on
This month marks the 10th anniversary of the best-selling hardback book in American history: Rick Warren's The Purpose Driven Life. We reached out to scholars, religion experts and Warren's wife, Kay, to ask for their thoughts about the book's impact after a decade.
Join the conversation…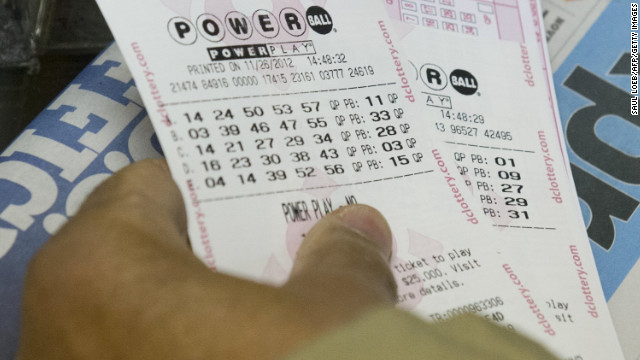 CNN: Is praying for a lottery win frowned upon? Depends on who you ask
With odds of purchasing the winning Powerball ticket set at 1 in 175,223,510 – longer odds than dying from a bee sting or being struck by lighting – it shouldn't be shocking that lotto hopefuls are turning to God for some divine intervention in advance of Wednesday night's drawing for a $550 million jackpot. One hastily set up website, "Prayer List for Powerball," even charges people a dollar a piece to be included on a "list of those wishing to pray for each other to win the Powerball lottery."