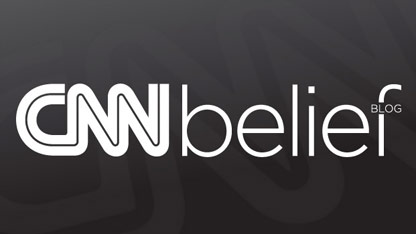 By Arielle Hawkins, CNN
Here's the Belief Blog's morning rundown of the top faith-angle stories from around the United States and around the world. Click the headlines for the full stories.
From the Blog: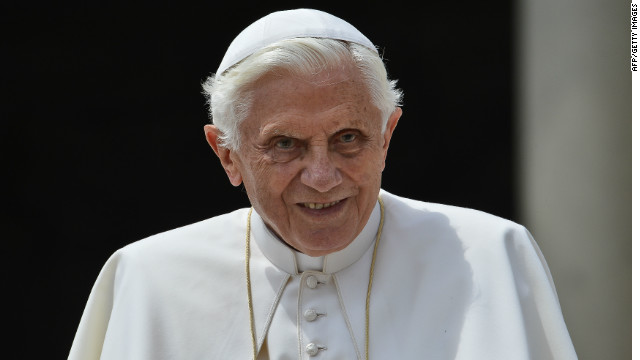 CNN: Pope to open a personal Twitter account
On Monday, Pope Benedict XVI will officially join millions of people around the globe by launching his own Twitter account. The formal announcement is set for a press conference Monday morning at the Vatican with Catholic and Twitter officials. A Vatican official told CNN the pope will be composing the tweets for the new account himself. For the first tweet from the account, the pope will also press the button to send the tweet himself, but after that others will send the tweets on his behalf.
Christian's year of living 'gay' leads to dramatic change, sparks controversy
Timothy Kurek's motivation to spend a year pretending to be gay can be boiled down to a simple conviction: it takes drastic change to alter deeply held religious beliefs. The experiment began after a lesbian friend opened up to Kurek about being excommunicated by her family. All Kurek, an avowed evangelical Christian, could think about, he says, "was trying to convert her."He was quickly disgusted by his own feelings, more pious than humane. In fact, Kurek was so disgusted by his response to his friend that he decided to do something drastic. Living in Nashville, Tennessee, he would pretend to be gay for a year. The experiment began on the first day of 2009; Kurek came out to his family, got a job as a barista at a gay café and enlisted the help of a friend to act as his boyfriend in public.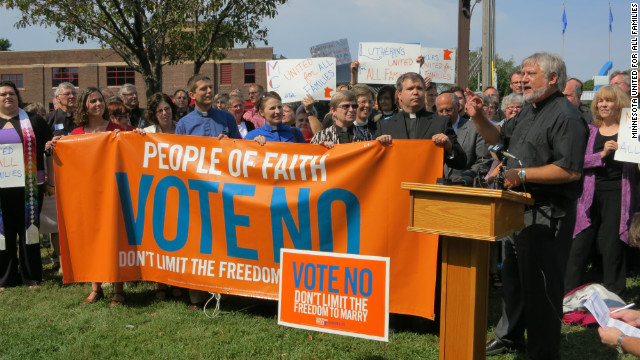 Faith-based activists in Minnesota helped defeat a proposed gay marriage ban there this month.
CNN: After gay marriage successes, activists look to build on new faith outreach techniques
It may not sound very powerful, but gay rights activist Debra Peevey said that a two-inch green button played a major role in convincing voters to legalize gay marriage this month in her home state of Washington. "Another Person of Faith Approves R. 74," said the button, which refers to the ballot initiative that wound up legalizing gay marriage in Washington. As faith director for the statewide pro-gay marriage campaign, Washington United for Marriage, Peevey and her team distributed 5,000 of the buttons. They were conversation starters, she said, ways of letting people know they could relate to one another on the intimate level of religion. And that being religious didn't meant you had to oppose gay marriage.
Photo of the Day:

Photo credit: ANDREAS SOLARO/AFP/Getty Images
Pope Benedict XVI (R) caresses a lion cub as thousands of participants to the 'Pilgrimage to Rome' festival -circus professionals, carnival people, street artists, madonnari (pavement artists), bands and folk groups – gather in Aula Paolo VI (Paul VI Audience Hall) in the Vatican on December 1, 2012 for their audience with the pope.
Belief on TV:
Enlightening Reads:
Reuters: Russia may soften religion law over Putin concerns
Russian lawmakers are reworking a draft law introducing prison terms for religious offences after signs that Vladimir Putin is concerned it could undermine the delicate balance between the country's many religions.
JTA: Harvard students receive anti-Semitic invitations for social clubs
Invitations to a fictitious club saying "Jews need not apply" were slipped under the doors of students living in the Harvard University dormitories. The flyers enclosed in the sealed envelopes discovered early Friday morning invited the students to the inaugural event of a new undergraduate social club, or finals club, called The Pigeon, the Harvard Crimson student newspaper reported. The flyer also said "Seriously, no f***ing Jews. Colors OK."
Religion News Service: Muslim scholar wins prestigious Grawemeyer Award
For the first time, the University of Louisville's prestigious Grawemeyer Award in Religion, a $100,000 cash prize, will go to a female Muslim scholar. Leila Ahmed, a Harvard Divinity School professor specializing in women and Islam, will receive the 2013 Grawemeyer religion award for her 2011 book, "A Quiet Revolution: The Veil's Resurgence, from the Middle East to America." The book explores why a growing number of Muslim women are wearing religious headscarves.
Catholic News Agency: Theologian says China to have largest Christian population
During a recent book launch in Rome, a noted theologian said that China will be home to the majority of the world's Christians within the next two decades.
"Interfaith dialogue is something that China, which will have the world's largest Christian population in 20 years, lives with every day," said Harvey Cox during the presentation at the city's Jesuit Gregorian University.
Religion News Service: Campus atheists score big funding from Wisconsin university
An organization of student nonbelievers is likely to receive $69,000 from the University of Wisconsin-Madison, the largest grant from an institute of higher learning ever awarded to a nontheistic, student-led organization.
The Express Tribune: Soldier Bazaar temple razed in hurried operation
In a hurried operation on Saturday, a builder demolished a century-old temple in Soldier Bazaar while the Sindh High Court was hearing a petition seeking a stay order. Apart from razing down the pre-partition Shri Rama Pir Mandir, the private builder also demolished three or four houses located next to it. Nearly 40 people became homeless as a result. "They destroyed our mandir and humiliated our gods," said an angry Prakash, pointing towards the huge debris of concrete, stones and walls of the temple. The demolishing team did place the statues of four Hindu deities on the side but the residents accused them of taking away their gold jewelry and crowns.
Join the conversation…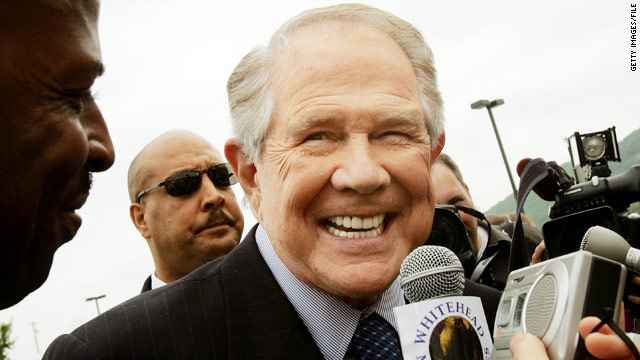 Pat Robertson: "There was a time when these giant reptiles were on the Earth, and it was before the time of the Bible."
CNN: Pat Robertson challenges creationism
Televangelist Pat Robertson challenged the idea that Earth is 6,000 years old this week, saying the man who many credit with conceiving the idea, former Archbishop of Ireland James Ussher, "wasn't inspired by the Lord when he said that it all took 6,000 years." The statement was in response to a question Robertson fielded Tuesday from a viewer on his Christian Broadcasting Network show "The 700 Club." In a submitted question, the viewer wrote that one of her biggest fears was that her children and husband would not go to heaven "because they question why the Bible could not explain the existence of dinosaurs."