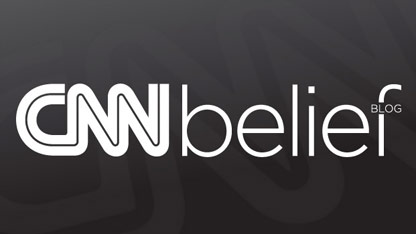 By Arielle Hawkins, CNN
Here's the Belief Blog's morning rundown of the top faith-angle stories from around the United States and around the world. Click the headlines for the full stories.
From the Blog:
CNN: WWJD...about taxes?
Dig under the rhetoric over taxes in Washington now, and you'll find one question: should the wealthy pay more in taxes than other people? It's a question that goes back to the Bible. Geoffrey Miller is a law professor at New York University who's written about taxation in the Bible. He writes about the Temple Tax, the one God told Moses to impose in Exodus 30. It's the one where each person, rich and poor, pays half a shekel – for the Temple – and God.
Photos of the Day:

Photo credit: Sanjay Kanojia/AFP/Getty Images
Hindu holy men or sadhus arrive at Sangam to participate in the upcoming Maha Kumbh Festival, in Allahabad on December 2, 2012. The Kumbh Mela is the largest gathering of people for a religious purpose in the world and millions of people gather for this auspicious occasion.

Photo credit: Matt Cardy/Getty Images
In this combination of two images with a multiple long exposure the interior of Salisbury Cathedral is illuminated by trails of candles carried by choristers during the annual 'darkness to light' advent procession on December 1, 2012 in Salisbury, England. The annual advent service, which takes place over three nights and is seen by several thousand people, is a mix of music and readings during which two great candlelit processions move around the different spaces in the 750-year-old building which, by the end, is illuminated by almost 1300 candles and is a spectacular start to the Christmas season.
Enlightening Reads:
Religion News Service: Poll: Most Americans say employers should cover contraception
Most Americans say that employers - even religious ones - should provide birth control coverage to their employees, according to a survey released on Monday (Dec. 3). The poll by LifeWay Research also showed that almost two-thirds of Americans (63 percent) believe businesses should be required to provide the coverage for free, even if contraception conflicts with the owner's religious ethics.
Huffington Post: Catholic Priest Calls 'Fox & Friends' Anger Over 'War On Christmas' Just 'Silly'
Fox News' overemphasis on America's "War on Christmas" is just getting "silly," according to one Catholic priest. Father Jonathan Morris, who has been a contributor on Fox News since 2005, recently visited the set of "Fox & Friends" to discuss "The War on Christmas," Mediaite reports. Although the show's co-hosts might have assumed Morris would unleash wrath upon those battling against the holiday's religious connotation, he did not. In fact, he called the whole "War on Christmas" plain old "silly."
Reuters: More than 100 graves robbed in Benin for skulls and organs for voodoo rituals
Tomb raiders have dug up more than 100 graves at a cemetery in Benin in the last two weeks for what authorities suspect is a black-market trade in human organs and skulls for voodoo ritual fetishes. The incident is the most serious case of grave-robbing in the West African state, the world capital of voodoo where most of the country's 9 million residents practice a benign form of the official religion.
Catholic News Agency: LA Guadalupe procession draws thousands in celebration of faith
An outdoor procession for Our Lady of Guadalupe held Sunday in Los Angeles attracted 25,000 participants to venerate the Virgin and to express their Catholic faith. "We want to learn from the example of faith of our Blessed Mother, as Jesus did. Jesus learned his prayers and the practice of his faith from his Mother and from Saint Joseph," Archbishop Jose H. Gomez told the crowd assembled for Mass following the Dec. 2 procession.
The Jewish Daily Forward: Deck The Halls With Boughs of Challah
A Jewish music preservation group sets out to make the definitive Hanukkah compilation and ends up with an album dripping with Christmas cheer. That's not just a humdrum holiday punch line — it's also an accurate description of the genesis of the Idelsohn Society's December release, "'Twas the Night Before Hanukkah: The Musical Battle Between Christmas and the Festival of Lights," a catalog of efforts by a century's worth of Jewish musicians to head off the yuletide blues.
The Guardian: Scouts and guides consider adopting atheist oaths
Since 1908, when Robert Baden-Powell laid down the rules for his nascent movement in Scouting for Boys, new Scouts and Guides have made the traditional three-finger salute and promised to not just help others but remain loyal to a deity or higher power. Now, for the first time, the self-professed godless could also be welcome.
Huffington Post: Shariah Law: The Five Things Every Non-Muslim (and Muslim) Should Know
Shariah is the law of the Qur'an and literally means "A path to life giving water." In fact, the word Yarrah (i.e. the root of the Hebrew word Torah) means precisely the same thing. Therefore, Shariah is actually ingrained in Abrahamic tradition. Shariah is comprised of five main branches: adab (behavior, morals and manners), ibadah (ritual worship), i'tiqadat (beliefs), mu'amalat (transactions and contracts) and 'uqubat (punishments). These branches combine to create a society based on justice, pluralism and equity for every member of that society. Furthermore, Shariah forbids that it be imposed on any unwilling person.
Join the conversation…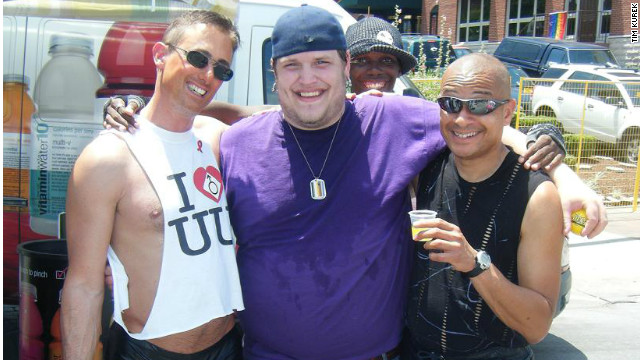 Christian's year of living 'gay' leads to dramatic change, sparks controversy
Timothy Kurek's motivation to spend a year pretending to be gay can be boiled down to a simple conviction: it takes drastic change to alter deeply held religious beliefs. The experiment began after a lesbian friend opened up to Kurek about being excommunicated by her family. All Kurek, an avowed evangelical Christian, could think about, he says, "was trying to convert her."He was quickly disgusted by his own feelings, more pious than humane. In fact, Kurek was so disgusted by his response to his friend that he decided to do something drastic. Living in Nashville, Tennessee, he would pretend to be gay for a year. The experiment began on the first day of 2009; Kurek came out to his family, got a job as a barista at a gay café and enlisted the help of a friend to act as his boyfriend in public.