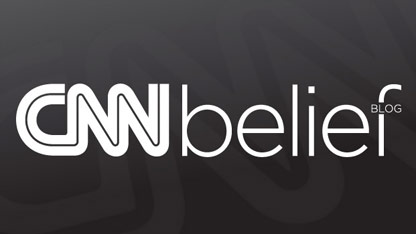 By Arielle Hawkins, CNN
Here's the Belief Blog's morning rundown of the top faith-angle stories from around the United States and around the world. Click the headlines for the full stories.
From the Blog:
CNN: Your Take: Praise, condemnation on 'gay for a year' story
It came as no surprise that a story about an evangelical Christian pretending to be gay for a year provoked vocal responses from many different quarters. Much of the feedback centered on the propriety of Timothy Kurek's yearlong experiment. Some questioned why he would actively choose what they called a life of sin. Others questioned whether the author's experiment was worthwhile or fair.
Photo of the Day:

Photo credit: Dondi Tawatao/Getty Images
A statue of the Virgin Mary is paraded on a float during the Grand Marian Procession celebrating the immaculate conception of the Virgin Mary in Intramuros on December 2, 2012 in Manila, Philippines. Devout Catholics gather in Intramuros to view the ninety statues of the Virgin Mary from different parts of the Philippines being carried through the streets of the walled city of Intramuros. The annual event attracts thousands of devotees and is a mix of rich Catholic tradition along with Filipinos' penchant for year-round festivities.
Enlightening Reads:
Religion News Service: Court upholds Indiana's ban on secular wedding officiants
A federal court in Indiana has rejected atheists' requests to preside at wedding ceremonies, saying only clergy or public officials are licensed to solemnize marriages. A lawsuit filed by the Indiana chapter of the Center for Inquiry argued that an Indiana law that requires marriages to be "solemnized" - made official by signing a marriage license - only by clergy, judges, mayors or local government clerks - violates the Constitution.
The Guardian: Bristol University Christian Union bars women from teaching
A university's Christian Union is being investigated after ruling that women are not allowed to teach at its main weekly meetings. Bristol University Christian Union also made it clear that women will only be able to teach as principal speakers at away weekends and during its mission weeks if they do so with a husband. Coming just a fortnight after the Church of England's General Synod voted against allowing women to become bishops, the stance of the Christian union has caused consternation at the university.
New York Times: Cheering U.N. Palestine Vote, Synagogue Tests Its Members
Congregation B'nai Jeshurun, a large synagogue on the Upper West Side of Manhattan, is known for its charismatic rabbis, its energetic and highly musical worship, and its liberal stances on social causes. But on Friday, when its rabbis and lay leaders sent out an e-mail enthusiastically supporting the vote by the United Nations to upgrade Palestine to a nonmember observer state, the statement was more than even some of its famously liberal congregants could stomach.
The Guardian: Colombia's evangelicals feel the pull of their Jewish ancestors
They were committed evangelicals, devoted to Jesus Christ. But what some in Colombia called a spark, an inescapable pull of their ancestors, led them in a different direction, to Judaism. There were the grandparents who wouldn't eat pork, the fragments of a Jewish tongue from medieval Spain that spiced up the language, and puzzling family rituals such as the lighting of candles on Friday nights. So, after a spiritual journey that began a decade ago, dozens of families that had once belonged to a fire-and-brimstone church became Jews, converting with the help of rabbis from Miami and Jerusalem.
Join the conversation…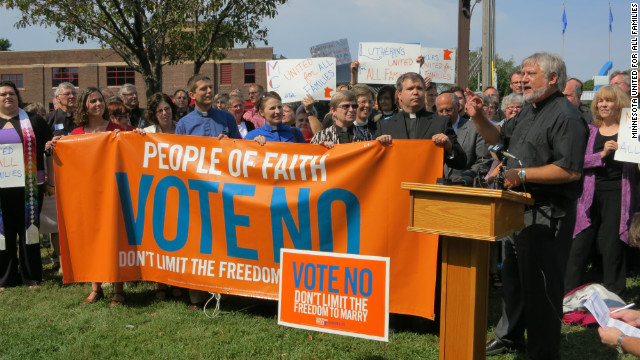 CNN: After gay marriage successes, activists look to build on new faith outreach techniques
It may not sound very powerful, but gay rights activist Debra Peevey said that a two-inch green button played a major role in convincing voters to legalize gay marriage this month in her home state of Washington. "Another Person of Faith Approves R. 74," said the button, which refers to the ballot initiative that wound up legalizing gay marriage in Washington.