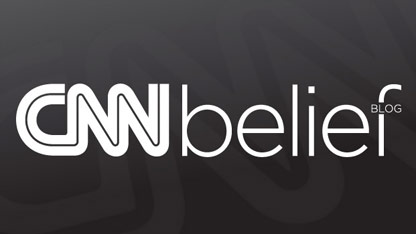 By Arielle Hawkins, CNN
Here's the Belief Blog's morning rundown of the top faith-angle stories from around the United States and around the world. Click the headlines for the full stories.
From the Blog:
CNN: West Point cadet quits over religion
Military development. Academics. Athletics. Three pillars of Army values that cadets at America's most prestigious military academy live by. But West Point cadet Blake Page says there is one other unspoken pillar at the United States Military Academy: religion. That's why, with just five months left before graduation, Page quit. And he did it in a most public fashion – in a fiery blog post.
CNN: Mormon website embraces LGBT community
The Church of Jesus Christ of Latter-day Saints, which has fought against same-sex marriage throughout the United States, launched a website on Thursday that preaches understanding and compassion for the gay and lesbian community.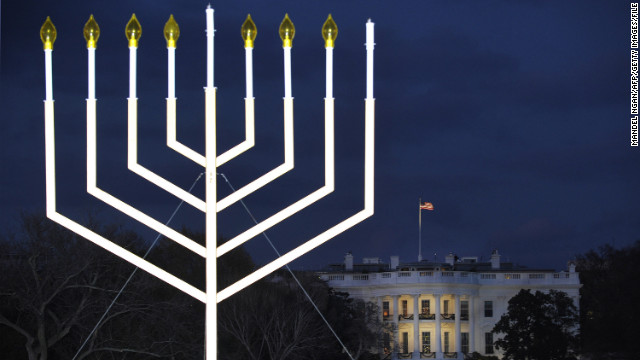 CNN: The Belief Blog's Hanukkah kitsch gift list
Americans love kitsch, and the holidays bring out the best in our love/hate relationship with products that are so bad they just might be great. Each December you can find some terror-stricken parents ambling through toy stores like zombies in search of the perfect gift for their children. But if no perfect gift can be found, you can always turn to kitsch. That awful holiday faithy kind. It's so bad it just might work. Hanukkah is no exception.
Belief on TV:
Photos of the Day:

Photo credit: PHILIPPE DESMAZES/AFP/Getty Images
People look at 'The Sarabande of Magnificent Animals' on December 6, 2012 in Lyon, central eastern France, during the 14th edition of the 'Fete des Lumieres' (Festival of Lights), a secular version of a religious tradition devoted to Virgin Mary and dating back 152 years ago.

Photo credit: PHILIPPE DESMAZES/AFP/Getty Images
A picture taken on December 6, 2012 shows the Saint-Jean cathedral enlightened in Lyon, central eastern France, during the 14th edition of the 'Fête des Lumières.
Enlightening Reads:
Haaretz: N.Y. shul rabbis backtrack on support for Palestinian UN bid
On Thursday, the rabbis backtracked. In an unusual mea culpa, the three rabbis at the helm of the progressive synagogue Congregation B'nai Jeshurun, on Manhattan's Upper West Side, sent a note to congregants all but pleading for forgiveness. It followed an email to synagogue members on Friday celebrating Palestine's admittance to United Nations membership. That led to an uproar – and a front page article in Tuesday's New York Times.
The Guardian: Voodoo in Africa: Christian demonisation angers followers
But for the gentle hissing of pythons, Dah Dangbénon's voodoo temple could have been mistaken for a new-age hippy gathering. Seated in a semicircle on fraying raffia mats, devotees listened rapturously as the high priest talked at length about oneness with the cosmos. "There can be no equilibrium without respecting the universal laws of nature, and our ancient knowledge and traditions," said Dangbénon, a silver-haired man whose toenails were painted an improbable bright pink. He rolled his eyes exasperatedly when explaining how a faith that expressly forbade killing another human being had been "fetishised" by outsiders.
Religion News Service: The sacred ran through jazz legend Dave Brubeck's music
"I approached the composition as a prayer," famed jazz pianist and composer Dave Brubeck said of his "To Hope! A Celebration," a contemporary setting for the Roman Catholic Mass, "concentrating upon the phrases, trying to probe beneath the surface, hoping to translate into music the powerful words which have grown through the centuries." Brubeck died Wednesday (Dec. 5) of heart failure, a day before his 92nd birthday.
JTA: 1 million sign on for 'virtual march' marking '87 Soviet Jewry rally
More than 1 million people have signed on to join a "virtual march" commemorating the Washington rally 25 years for the Soviet Jewry movement, according to a coalition marking the 1987 event. Freedom 25, a coalition of 20 organizations, was aiming to attract 1 million people online to remember Freedom Sunday, when some 250,000 demonstrators gathered on Dec. 6, 1987 to demand that Jews be allowed to leave the Soviet Union. The rally advanced the Soviet Jewry movement, eventually allowing millions of Russian Jews to leave for the United States, Israel and elsewhere, and influenced U.S. foreign policy.
Reuters: Turkey fines TV channel for airing blasphemy in Simpsons episode
Turkey's broadcasting regulator is fining a television channel for insulting religious values after it aired an episode of "The Simpsons" which shows God taking orders from the devil. Radio and television watchdog RTUK said it was fining private broadcaster CNBC-e 52,951 lira ($30,000) over the episode of the hit U.S. animated TV series, whose scenes include the devil asking God to make him a coffee.
JTA: For Jewish Deadheads, the music never stopped
Nearly 20 years after the death of frontman Jerry Garcia, Jewish fans of the Grateful Dead still gather to maintain the sense of community that first attracted them to the band.
Quote of the Day: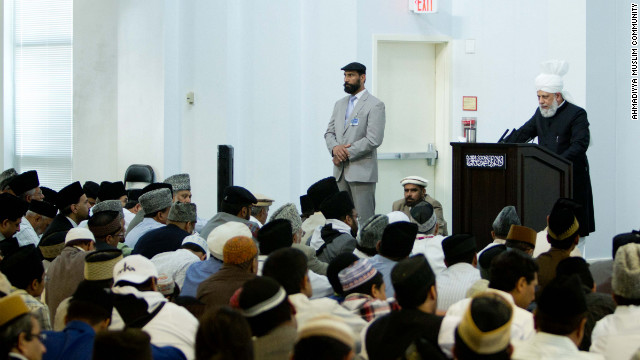 Hadhrat Mirza Masroor Ahmad, the spiritual leader of the Ahmadiyya Muslim Community, presides over a sermon to his followers.
Speaking from an Islamic perspective, we should strive for the entire world to unite together. In terms of currency the world should be united. In terms of business and trade the world should be united. And in terms of freedom of movement and immigration, cohesive and practical policies should be developed, so that the world can become united.
- Hadhrat Mirza Masroor, fifth Khalifa of the Ahmadiyya Muslim Community, addressed the European Parliament on December 04, 2012.
Join the conversation…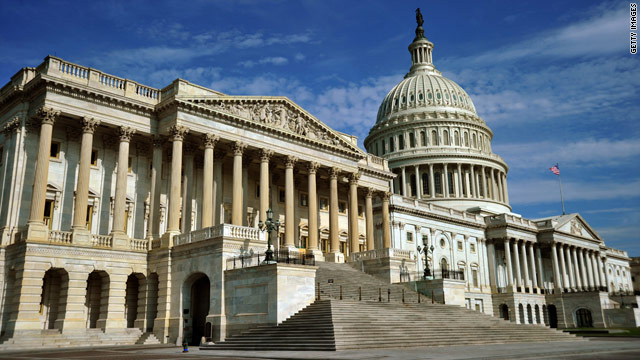 My Take: The religious roots of our political gridlock
Mark Osler, a professor of law at the University of St. Thomas in Minneapolis, explains how the divide between Democrats and Republicans on issues like the fiscal cliff is "is tangled up in the faith differences of our legislators."