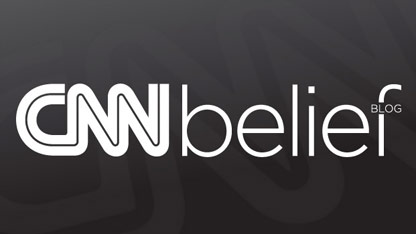 By Arielle Hawkins, CNN
Here's the Belief Blog's morning rundown of the top faith-angle stories from around the United States and around the world. Click the headlines for the full stories.
From the Blog: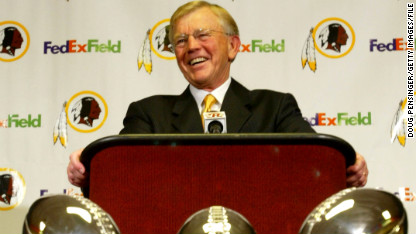 CNN: Winning, by God. Joe Gibbs' third act: Evangelist
Joe Gibbs moves through pit row at Dover International Speedway with purpose. On this clear day he has three NASCAR teams competing under the banner of Joe Gibbs Racing. The NFL coach and Hall of Fame legend barks encouragement as his teams gather in their fire suits in front of racks of tools. "We're due one today! Let's go!" Then the team members put their hands together at the center of a circle, Gibbs slaps his on top with the sun catching his Super Bowl ring, and bows his head in a sudden moment of calm before the high-octane storm. "Father thank you for this day," he begins to pray.
CNN: Catholic Notre Dame announces services for gay students
Mia Lillis knew that she was gay when she was 12. She felt lucky to attend a public high school in Austin, Texas, that was highly supportive and had a gay student alliance. Then she arrived at the University of Notre Dame. But from the very first day, Lillis was scared. She searched for a gay and lesbian student organization. There was none. She sought out literature for gay students. Again, nothing. "It gave me the impression that Notre Dame didn't care about queer students," said Lillis, 20. "It was pretty intimidating."
Belief on TV:
Photos of the Day:

Photo credit: JOHANNES EISELE/AFP/Getty Images
Rabbis Schmuel Segal (L) and Yehuda Teichtal of the Berlin Orthodox Jewish Chabad community raise a menorah at the Brandenburg Gate ahead of Hanukkah on December 7, 2012 in Berlin.

Photo by Kobi Gideon/GPO via Getty Images
Israel's Prime Minister Benjamin Netanyahu lights candles on the second day of Hannukah at the Ariel Sharon's park on December 9, 2012 in Jerusalem, Israel.
Enlightening Reads:
Reuters: Atheists around world suffer persecution, discrimination: report
Atheists and other religious skeptics suffer persecution or discrimination in many parts of the world and in at least seven nations can be executed if their beliefs become known, according to a report issued on Monday.

The Guardian: John Major joins prominent Tories backing gay marriage in church
Sir John Major has publicly backed gay marriage in church in the latest high-profile attempt to press the government to go ahead with promised legislation. The former prime minister's statement is released on Monday through Freedom to Marry, a newly formed group of senior Conservatives in favor of churches having the option to offer gay marriage. Major said the move was a "courageous and genuine attempt to offer security and comfort to people who – at present – may be together, yet feel apart" and urged ministers to "move on" with the policy.
CBS: Churches uses live Nativity displays in response to ban
In Santa Monica, California, this year's Nativity displays at a park will literally come alive. In response to a city ban on permanent Nativity displays in Palisades Park, a public place, some church organizations have staged a live, temporary Nativity scene using people to portray Joseph, Mary and other figures from the Bible, CBS Los Angeles reported. A different church will stage a live Nativity scene until Dec. 23.
The Jerusalem Post: Articles of Clothing: Spiritual style
The clothing a woman wears is a subject that is taken rather seriously among the religious Jewish community, but there is nothing in the Torah that says a woman should look frumpy. Conservative attire, meaning long sleeves, skirts and head-coverings are a style norm for these modest maidens, but covering up doesn't have to mean wearing an unflattering sac. Many observant women take pride in looking beautiful inside and out, and find inventive ways to make covering up look cute.
Huffington Post: Maya Spirit: Entering the Circle of Dance
Consistent across time and cultures is the use of the body to communicate and express - to tell stories, participate in the cycles of nature, mourn, pray and celebrate. Throughout the Americas, music and dance have always been an essential part of the spiritual, cultural and social lives of Native peoples.
Quote of the Day:
The Christian faith teaches us that on this day a child was born so that we might have eternal life. And at the heart of many of the world's great religions is the idea that we're all better off when we treat our brothers and sisters with the same love and compassion that we want for ourselves.
– President Barack Obama at Christmas in Washington on Sunday, December 09, 2012.
Join the conversation…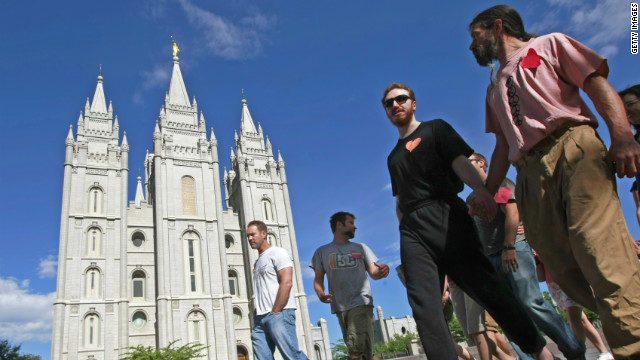 CNN: Mormon website embraces LGBT community
The Church of Jesus Christ of Latter-day Saints, which has fought against same-sex marriage throughout the United States, launched a website on Thursday that preaches understanding and compassion for the gay and lesbian community. The website "Love One Another: A Discussion on Same-Sex Attraction" http://www.mormonsandgays.org, outlines the church's position on "same-sex attraction" and provides readers with a host of videos from "church members who are attracted to people of the same sex, and conversations with the loved ones of gay spouses, children, or grandchildren who are dealing with the effects of same-sex attraction in their own lives."