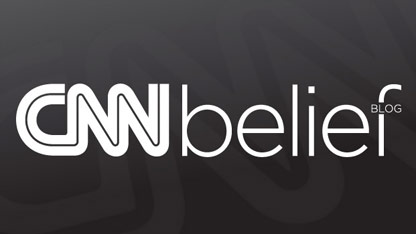 By Arielle Hawkins, CNN
Here's the Belief Blog's morning rundown of the top faith-angle stories from around the United States and around the world. Click the headlines for the full stories.
From the Blog:
CNN: 'Choose Life' license plates ruled unconstitutional in North Carolina
A federal judge ruled that North Carolina's new "Choose Life" license plates are unconstitutional because the state does not offer a pro-choice alternative. "The State's offering a Choose Life license plate in the absence of a pro-choice alternative constitutes viewpoint discrimination in violation of the First Amendment," U.S. District Court Judge James Fox wrote in the ruling Friday. The ruling was praised by the American Civil Liberties Union, which had filed a lawsuit in 2011 to stop the specialty plates.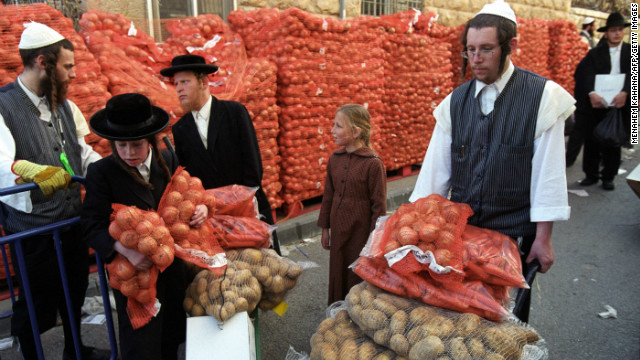 CNN: Doughnuts and potato pancakes: The simple pleasures of Hanukkah
It is no accident that Hanukkah comes in the darkest time of year. The winter holidays are about light, about miracles, and about waking up to light when it is least visible to the naked eye. Food-wise, we jolt our senses alive through texture, taste and flavor with fried foods that couple warmth, crispness, and the smoothness of oil in order to reinvigorate and fine-tune us just as the sun begins to seemingly disappear altogether.
Belief on TV:
Enlightening Reads:
The Guardian: Muslim women face an uphill battle against prejudice to find work
Baroness Warsi may have opted for shalwar khameez for her first meeting of the cabinet in May 2010, but for many Muslim women, the struggle is to downplay ethnic or religious difference in order to find acceptance – and employment. A recent parliamentary report found that Muslim women often feel pressured to change their appearance or anglicize their name in order to access employment.
Huffington Post: Evidence Suggests Flood, Noah's Ark Existed, Says Robert Ballard, Archaeologist Who Found Titanic
Robert Ballard, one of the world's most famous underwater explorers, has set his sights on proving the existence of one of the Bible's most well known stories. In an interview with ABC's Christiane Amanpour the archaeologist who discovered the Titanic discussed his findings from his search in Turkey for evidence of a civilization swept away by a monstrous ancient flood.
The Guardian: Opponents of gay marriage focus on tricky definition of consummation
A legal definition of what constitutes consummation of gay marriage, or its breakdown through adultery, is proving so elusive that ministers may leave it up to judges to decide. The government has promised to deliver rights for gay couples – apart from church weddings – that are identical to those for heterosexual couples. Fuller proposals are expected to be unveiled on Tuesday after months of consultations with campaign groups, family lawyers and sex experts.
Reuters: Notre Dame de Paris Cathedral brushes up for its 850th birthday
Notre Dame Cathedral has had its lighting improved, a new viewing platform erected to appreciate its Gothic facade, its organ renovated and is about to have new bells made for a year-long 850th anniversary celebration that kicks off this week. The graceful and inspiring Catholic church that has dominated Paris since the 12th century, survived the Hundred Years War, the French Revolution and two World Wars is being readied for an invasion of camera-wielding birthday visitors.
JTA: Dutch Jews slam sale of debris from Nazi camps
The Dutch Central Jewish Board condemned two recent incidents involving the sale by museums of debris from Nazi concentration camps. On Sunday, the board issued a statement slamming the sale of debris from Camp Vught, which was a transit camp for Jews located in the southern Netherlands. "It is wholly inappropriate to abuse signs of horror and inhumanity for commercial purposes," the board said in a statement.
Quote of the Day:
We are with you [our Brother and Sister Buddhists in Myanmar] for courageously standing up for these Buddhist principles even when others would demonize or harm Muslims or other ethnic groups. It is only through mutual respect, harmony and tolerance that Myanmar can become a modern great nation benefiting all her people and a shining example to the world.
- A letter signed by the world's foremost Buddhist leaders to express their concern about the violence against Rohingya Muslims in Myanmar.
Opinion of the Day: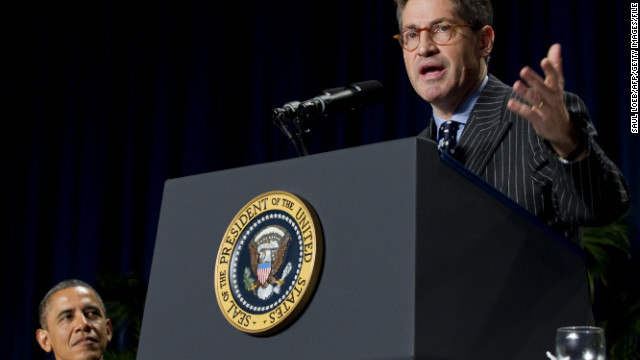 CNN: My Take: No pressure, Mr. President
Eric Metaxas, author of No Pressure, Mr. President! The Power Of True Belief In A Time Of Crisis: The National Prayer Breakfast Speech, says that "as a Christian, God commands me to love those with whom I disagree, to treat them with civility and respect, as creatures made in God's image." Metaxas goes on to explain why he was "disappointed to see the president's campaign utterly abandoning these ideals of treating your opponents as you yourself would wish to be treated."
Join the conversation…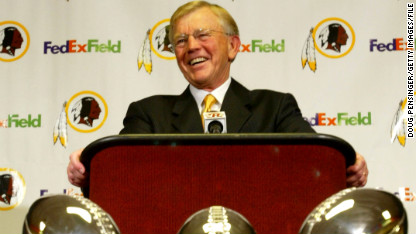 CNN: Winning, by God. Joe Gibbs' third act: Evangelist
Joe Gibbs moves through pit row at Dover International Speedway with purpose. On this clear day he has three NASCAR teams competing under the banner of Joe Gibbs Racing. The NFL coach and Hall of Fame legend barks encouragement as his teams gather in their fire suits in front of racks of tools. "We're due one today! Let's go!" Then the team members put their hands together at the center of a circle, Gibbs slaps his on top with the sun catching his Super Bowl ring, and bows his head in a sudden moment of calm before the high-octane storm. "Father thank you for this day," he begins to pray.