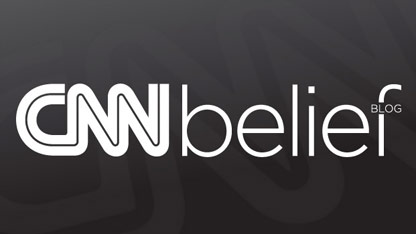 By Arielle Hawkins, CNN
Here's the Belief Blog's morning rundown of the top faith-angle stories from around the United States and around the world. Click the headlines for the full stories.
From the Blog:
CNN: My Take: Let's protect religious counselors amid 'conversion therapy' debate
Gabe Lyons, author of The Next Christians: Seven Ways You Can Live the Gospel and Restore the World, explains why the religious community should fight for clients and psychiatrists' right to receive and provide conversion therapy to alter homosexuality.
Tweet of the Day:
[tweet https://twitter.com/Pontifex/status/278808536404852736%5D
Pope Benedict XVI's first tweet.
Belief on TV:
Photo of the Day:

Photo credit: Saeed Khan/AFP/Getty Images
A priest blesses a newlywed couple with holy water during a mass wedding in conjunction with the date 12.12.12 at a Chinese temple in Kuala Lumpur. Some 200 couples gathered at the temple to attend a grand colorful wedding ceremony on December 12, 2012, which many in Asia mark as an auspicious date on the calendar.

Photo credit: should read SAEED KHAN/AFP/Getty Images
Newlywed couples pose for a group picture during a mass wedding ceremony in conjunction with the date 12.12.12 at a Chinese temple in Kuala Lumpur on December 12, 2012.
Enlightening Reads:
Los Angeles Times: Rabbi who refused to testify freed after seven months in prison
A Brooklyn orthodox rabbi who was jailed after refusing to answer questions before a federal grand jury, saying his religion forbid him from testifying against other Jews, was ordered freed this week by a district court judge in Los Angeles, the rabbi's attorney said.
The Daily Mail: Sikh soldier makes history as he guards Buckingham Palace wearing turban instead of traditional bearskin
Changing the Guard at Buckingham Palace yesterday also offered a glimpse into the changing face of Britain. Standing alongside his fellow Scots Guardsmen resplendent in their bearskins was Sikh Jatinderpal Singh Bhullar – the first soldier in his 180-year-old regiment to swap the traditional headwear for a turban. Sikhs have guarded the Queen many times before but have always worn the bearskin.
Religion News Service: Orthodox rabbis laud conviction of Hasidic man on sexual abuse charges
The world's largest group of Orthodox rabbis is lauding the process that led to the conviction of a Hasidic Jewish man on Monday (Dec. 10) on sexual abuse charges, and called on all segments of the Jewish community to cooperate with police in such cases.
Reuters: Britain offers church opt-outs in gay marriage plans
Britain outlined plans on Tuesday to allow gay marriage that have split Prime Minister David Cameron's Conservatives and raised fears among religious groups they will be forced to hold same-sex weddings. However, Culture Secretary Maria made clear that under the proposals it would remain illegal for churches belonging to the Church of England to marry gay couples – an exclusion the established church itself requested. Other religious groups, such as Quakers and liberal Jewish groups, could choose to marry gays, but under the proposals no individual minister would be compelled to wed a same-sex couple.
The Chicago Tribune: 'The Nativity' heads to troubled Englewood
A noted African-American theater company is moving its popular show about the discovery of Jesus in a manger, staging it in the poor, violence-stricken Englewood neighborhood to illustrate how hope can be found in unexpected places.
Join the conversation…
CNN: 'Choose Life' license plates ruled unconstitutional in North Carolina
A federal judge ruled that North Carolina's new "Choose Life" license plates are unconstitutional because the state does not offer a pro-choice alternative. "The State's offering a Choose Life license plate in the absence of a pro-choice alternative constitutes viewpoint discrimination in violation of the First Amendment," U.S. District Court Judge James Fox wrote in the ruling Friday. The ruling was praised by the American Civil Liberties Union, which had filed a lawsuit in 2011 to stop the specialty plates.