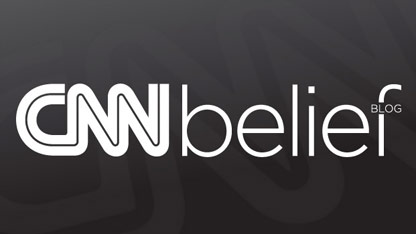 By Arielle Hawkins, CNN
Here's the Belief Blog's morning rundown of the top faith-angle stories from around the United States and around the world. Click the headlines for the full stories.
From the Blog:
CNN: Chemical thrown on rabbi who advocated for abuse victims, lawyer says
An outspoken advocate for child sexual abuse victims in a tight knit Orthodox Jewish neighborhood was assaulted this week when a chemical he believes to be bleach was thrown in his face, according to his attorney.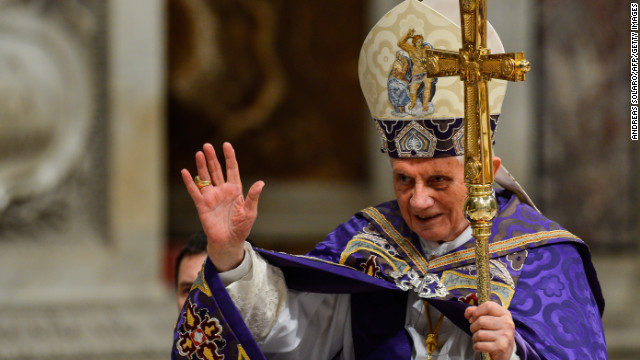 CNN: Pope Benedict sends first personal tweet
The wait is over for Pope Benedict XVI's many Twitter followers, and they have been quick to respond to the much anticipated first tweet from his personal account Wednesday morning. Using the handle @Pontifex - meaning "bridge builder" in Latin - he posted: "Dear friends, I am pleased to get in touch with you through Twitter. Thank you for your generous response. I bless all of you from my heart."
Police charge man with throwing chemical at rabbi
New York police have arrested a man for throwing a chemical, believed to be bleach, on a rabbi who advocates for sexual abuse victims. Meilech Schnitzler, 36, turned himself in to police Wednesday and was charged with assault, menacing, criminal mischief, and criminal possession of a weapon. He is accused of attacking Rabbi Nuchem Rosenberg in Brooklyn's tightknit Orthodox Jewish neighborhood of Williamsburg on Tuesday. Schnitzler allegedly threw a chemical on Rosenberg's face, causing his eyes and face to burn. Rosenberg runs a website and telephone call-in line that publicizes claims of sexual abuse in the Hasidic community, and he believes this attack was an attempt to "silence" him, according to Abe George, the rabbi's attorney.
Belief on TV:
Photo of the Day:

Photo credit: Jose Cabezas/AFP/Getty Images
An indigenous man queues to venerate the Virgin of Guadalupe at the Basilica de Guadalupe in San Salvador on December 12, 2012. Salvadorean faithfuls celebrated the appearance of the Virgin of Guadalupe to Juan Diego in 1531.

Photo credit: Jose Cabezas/AFP/Getty Images
A street vendor lays next to religious merchandise portraying the Virgin of Guadalupe near the Basilica de Guadalupe in San Salvador on December 12, 2012.
Enlightening Reads:
New York Times: Cairo Court Sentences Man to 3 Years for Insulting Religion
A Cairo court sentenced an atheist from a Christian family on Wednesday to three years in prison for insulting religion, firing up fears about the future of freedom of expression here just as Egyptians prepare to vote on an Islamist-backed draft constitution denounced by secular groups as failing to protect such rights.
Religion News Service: Did Isaiah really predict the Virgin birth?
A new Catholic translation of the Bible tweaks an Old Testament text - Isaiah 7:14 - that many Christians consider a prophecy about Jesus' birth. So, why did they alter a 2,745-year-old prophecy, and does it change what the church teaches about Jesus' virgin birth?
Religion Dispatches: Mormon Women Declare "Wear Pants to Church Day" December 16
A new Mormon feminist organization called "All Enlisted" has declared Sunday, December 16 "Wear Pants to Church Day"—an event conceived as an expression of Mormon feminist visibility and solidarity and a gentle challenge to traditional gender inequalities in Mormonism. Joanna Brooks, author of The Book of Mormon Girl: Stories from an American Faith and a senior correspondent for Religion Dispatches, spoke to event organizers Sandra Durkin Ford and Stephanie Lauritzen. Both are self-described faithful, "active"(observant) LDS women, and both are Mormon feminists.
Reuters: France steps up struggle against religious radicals, including hardline Catholics
France will deport foreign-born imams and disband radical faith-based groups, including hardline traditionalist Catholics, if a new surveillance policy signals they suffer a "religious pathology" and could become violent. A French Islamist shooting spree last March that killed three soldiers and four Jews showed how quickly religiously radicalized people could turn to force, Interior Minister Manuel Valls told a conference on the official policy of secularism.
The Guardian: Egyptian protesters claim they were tortured by Muslim Brotherhood
A number of people detained during the 5 December clashes between supporters of President Mohamed Morsi and his opponents have accused the Muslim Brotherhood of torturing them. Clashes broke out following a contentious decree issued by Morsi in late November that granted him extraordinary powers. Morsi has called for a referendum on Saturday on a draft constitution rushed through to avert the current crisis. Liberals, secularists, Christians and other critics say the draft is full of obscurely worded clauses that could give clerics the power to introduce sharia law. They say the 100-member constituent assembly tasked to draft the constitution was packed with Islamists and ultraconservatives who ignored other groups' concerns.
JTA: German parliament guarantees legality of ritual circumcision
The German Parliament passed a law protecting the right of Jewish and Muslim parents to choose a ritual circumcision for their sons, after months of heated debate over efforts to ban the practice. In all, 434 legislators voted Wednesday for the new law proposed by the federal government; there were 100 votes against, and 46 abstentions.
EWTN: Bishops say Our Lady of Guadalupe still brings Christ to Americas
The Dec. 12 Feast of Our Lady of Guadalupe celebrated the apparition of the Virgin Mary in 1531 to St. Juan Diego near present-day Mexico City. She told Juan Diego to ask the local bishop to build a church on the site. Later when he asked for a sign, she said his ailing uncle would be cured. She also asked him to gather in his tilma roses and other flowers which had miraculously bloomed. When he unraveled his tilma before the bishop, it bore a miraculous image of the Virgin Mary in an indigenous style of art. The image helped convert many natives to Christianity.
Join the conversation…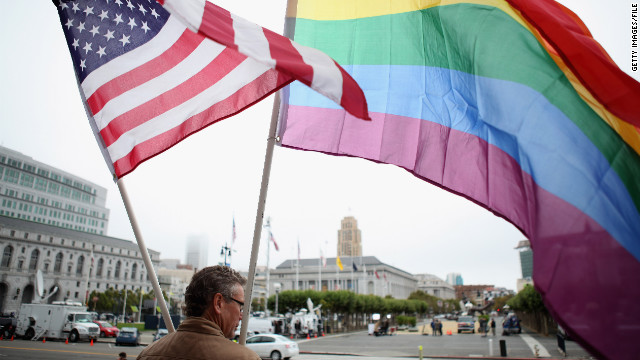 CNN: My Take: Let's protect religious counselors amid 'conversion therapy' debate
Gabe Lyons, author of The Next Christians: Seven Ways You Can Live the Gospel and Restore the World, explains why the religious community should fight for clients and psychiatrists' right to receive and provide conversion therapy to alter homosexuality.