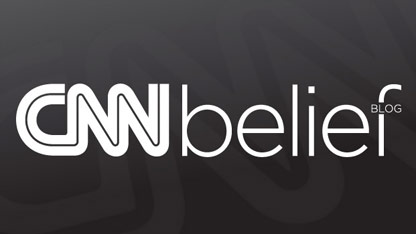 By Arielle Hawkins, CNN
Here's the Belief Blog's morning rundown of the top faith-angle stories from around the United States and around the world. Click the headlines for the full stories.
From the Blog: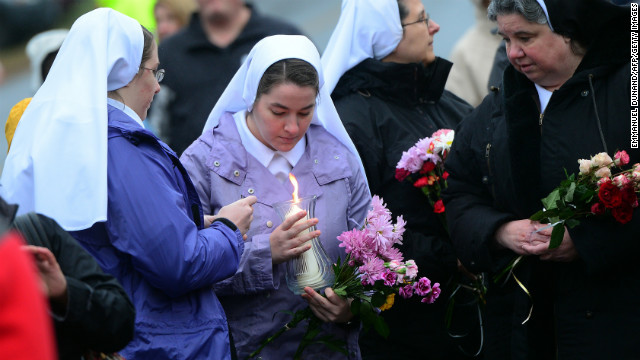 Nuns pay their respects at a makeshift memorial to the victims on December 16.
CNN: Massacre of children leaves many asking, 'Where's God?'
As he waited with parents who feared that their kids were among the 20 children killed at a Connecticut elementary school on Friday, Rabbi Shaul Praver said the main thing he could do for parents was to merely be present. From the first moments after Friday's massacre, which also left six adults and the shooter dead, religious leaders were among the first people to whom worried and grieving families turned for help. Over the weekend, countless more Americans will look to clergy as they struggle to process a tragedy in which so many of the victims were children.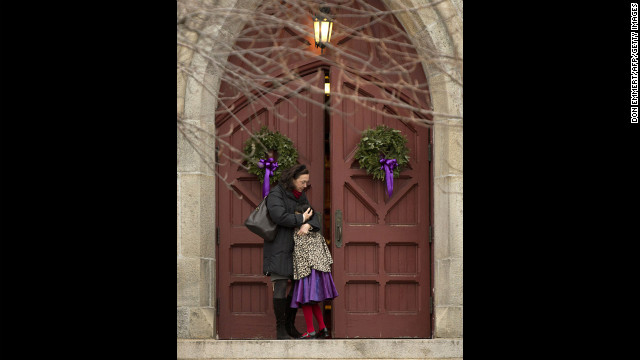 CNN: God will 'wrestle the light from darkness,' pastor tells heartbroken congregation
The bulletins were printed on Thursday for the third Sunday of Advent for Trinity Episcopal Church in Newtown. There was no mention of Friday in the pages' long order for worship. By Sunday morning, the church was hosting its fourth service since the shooting at Sandy Hook Elementary, and the sanctuary had been open for 72 straight hours keeping vigil. Speaking to a crowd still raw and still suffering, Pastor Kathleen Adams-Sheperd told them of the sermon she had prepared and how it was long gone, asking them to be patient with her as she preached with no notes.