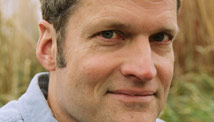 Editor's note: Stephen Prothero, a Boston University religion scholar and author of "The American Bible: How Our Words Unite, Divide, and Define a Nation," is a regular CNN Belief Blog contributor.
By Stephen Prothero, Special to CNN
Presidents wear a lot of hats. They serve as commanders in chief. They nominate Supreme Court justices. They veto congressional legislation. Increasingly, they are also coming to serve as our pastors in chief.
In his remarks Sunday night at an interfaith service at in Newtown, Connecticut, President Barack Obama vowed to use "whatever power" he has to prevent more mass shootings, and he all but promised to push for stricter gun control laws in the next U.S. Congress. But policy was not top of mind yesterday for either the president or a grieving nation.
Obama began by quoting from the second letter of the Apostle Paul to the Corinthians:
Do not lose heart. Though outwardly we are wasting away ... inwardly we are being renewed day by day. For our light and momentary troubles are achieving for us an eternal glory that far outweighs them all. So we fix our eyes not on what is seen, but on what is unseen, since what is seen is temporary, but what is unseen is eternal. For we know that if the earthly tent we live in is destroyed, we have a building from God, an eternal house in heaven, not built by human hands (2 Corinthians 4:16-5:1).
He then reminded us that, as the Rev. Martin Luther King Jr. once put it, we are all "caught in an inescapable network of mutuality tied in a single garment of destiny." The tragedy that visited Sandy Hook Elementary School could have been visited on any school in any town in America, Obama said. So Newtown's grief is not its alone: "All across this land of ours, we have wept with you."
As a pastor among pastors at Sunday's interfaith event, Obama spoke of sadness and comfort and evil and inspiration. As a parent among parents, he referred to "caring for our children" as "our first task" as a nation.
Presidents are often tasked with posing difficult questions about foreign or domestic policy. In this speech, Obama asked philosophical and theological questions instead: "Why are we here? What gives our life meaning? What gives our acts purpose?" He then spoke, as Lincoln did at Gettysburg, about moving through the darkness, without easy answers, "often unable to discern God's heavenly plans."
In his famous hymn to love in his first letter to the Corinthians, the Apostle Paul wrote that "the greatest of these is love" (1 Corinthians 13:13). For me, the most surprising turn in Obama's speech came when our president did the same.
"Love" is not a word that typically comes flowing off the tongues of our chief executives. But on Sunday, Obama spoke of love nearly a dozen times. In an uncertain world, he said, love is the "one thing we can be sure of."
Then he read the names of the 20 children who died.
Earlier, Obama had spoken the names of the six teachers and administrators who were killed. As he did so, the wailing in the auditorium was audible. When he read this litany of the children, the wailing returned. He read the names slowly. He read them surely, like someone looking out loud for a fallen friend on the black granite of the Vietnam Veterans Memorial. He then asked for the blessings of the Almighty on those who were killed and his comfort on those who are grieving.
It wasn't a speech. It was a sermon. And it is worthy of the talents of our current pastor in chief.
The opinions expressed in this commentary are solely those of Stephen Prothero.