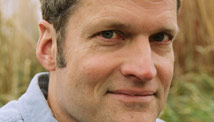 Editor's note: Stephen Prothero, a Boston University religion scholar and author of "The American Bible: How Our Words Unite, Divide, and Define a Nation," is a regular CNN Belief Blog contributor.
By Stephen Prothero, Special to CNN
(CNN) - There are a lot of things I am sick of hearing after massacres such as the one at Sandy Hook Elementary School in Newtown, Connecticut. Here are six of them:
1. "It was God's will."
There may or may not be a God, but if there is, I sure hope he (or she or it) does not go around raising up killers, plying them with semiautomatic weapons, goading them to target practice, encouraging them to plot mass killings and cheering them on as they shoot multiple bullets into screaming 6- and 7-year-old children. Much better to say there is no God or, as Abraham Lincoln did, "The Almighty has his own purposes," than to flatter ourselves with knowing what those purposes are.