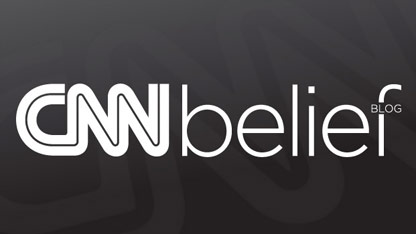 By Arielle Hawkins, CNN
Here's the Belief Blog's morning rundown of the top faith-angle stories from around the United States and around the world. Click the headlines for the full stories.
From the Blog: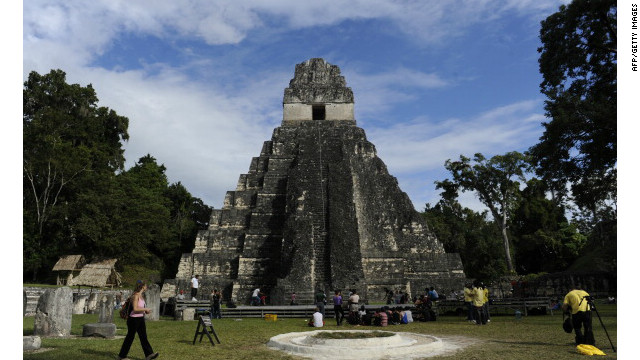 Tourists are seen in front of the 'Gran Jaguar' Mayan temple at the Tikal archaeological site, 560 kms north of Guatemala City. Ceremonies will be held here to celebrate the end of the Mayan cycle known as Bak'tun 13 and the start of the new Maya Era on December 21, 2012.
CNN: Some believe Friday is doomsday on the Mayan calendar; the Mayans don't
There may be no one left on earth to say TGIF this week. Some believe the world is coming to an end Friday - on 12/21/12 - which is when an important phase on the ancient calendar of the Mayan people terminates. Mayans don't buy it. At least the ones living in the city of Merida, Mexico don't. Neither does the Mayan village of Yaxuna. They know the calendar their ancestors left them is about to absolve a key phase, which means the end of an era and the heralding of a new one, but they don't think we're all gonna die.
Tweet of the Day:
[tweet https://twitter.com/MuslimIQ/status/281605043910758400%5D
Belief on TV:
Enlightening Reads:
Religion News Service: Churches under fire for using gun classes as outreach
A few dozen churches around the country offer gun classes as a way to reach out to non-Christians and attract new members. But after the massacre at Sandy Hook, such classes are facing fierce criticism.
The Guardian: Ephraim Mirvis has been chosen as the next chief rabbi
Rabbi Ephraim Mirvis has been confirmed as the next chief rabbi, replacing Lord Sacks, who is stepping down as the leader of Britain's Orthodox Jewish community next September after 22 years. Mirvis, who was chief rabbi of Ireland from 1984 to 1992, is the senior rabbi at the large Finchley United Synagogue in north London.
Huffington Post: Rev. Saeed Abedini, American Christian, Imprisoned In Iran For Preaching Christianity, Thrown In Notorious Prison
Rev. Saeed Abedini, a 32-year-old U.S. citizen and a Christian convert of Iranian origin has been imprisoned without charges in one of Iran's notorious prisons due to his work in Iran's underground Christian community. Saeed was ordained as a minister with the American Evangelistic Association in 2008.
Religion News Service: Vatican works to stop Sunday shopping in Italy
The Roman Catholic Church, trade unions and small business associations have joined forces in a bid to save Sundays. In a bid to spur economic growth, outgoing Italian Prime Minister Mario Monti backed a new law that allows shops to stay open on the Sabbath. But Sunday traditions are strong in the European nation, and the change provoked strong resistance from religious and secular groups.
Huffington Post: Westboro Baptist Church Newtown Funeral Protest Thwarted By Good Samaritans
Members of the quasi-religious group, Westboro Baptist Church, planned to gather in Connecticut to protest the funeral of Newtown, Conn., shooting victim Principal Dawn Hochsprung. However, Good Samaritans were already there to thwart any possible protest with a human wall. The Westboro Baptist Church announced plans to picket Hochsprung's funeral on Wednesday in Woodbury, Conn., and "sing praise to God for the glory of his work in executing his judgment." The group has blamed the mass shooting on Connecticut's same-sex marriage legislation. On Dec. 14, 26 people were shot at Sandy Hook Elementary School, 20 of those victims included children ages 6 and 7.
Quote of the Day:
We pray for our nation, for the families and friends of those whose lives have been taken away far too soon with one selfish act of aggression in Newtown, Connecticut, and for thousands affected by other unreported acts of violence occurring in our urban cities and communities; we pray for those among us who have no hope, that their faith might persevere and keep them strong until there is a breakthrough in their lives; we pray for our leadership, that they begin to do what is morally right and set a civil and respectful tone even in times of honest disagreement; and, we demand a change for the good of us all.
- Excerpt from a statement of the National African-American Clergy Network released December 19, 2012.
Join the conversation…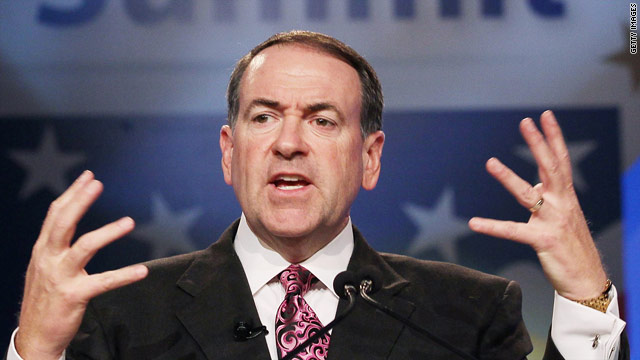 Ex-Arkansas Gov. Mike Huckabee appeared to blame the Newtown massacre at least partly on the secularization of schools.
CNN: My Take: Six things I don't want to hear after the Sandy Hook massacre
Stephen Prothero, author and Boston University religion scholar, lists the five things people should stop saying as they try to reason through the tragedy of the Newtown shooting.